Leading Nigerian climate activist Ken Henshaw discusses fossil fuel resistance and the uphill battle for energy democracy in Africa's largest oil-producing region.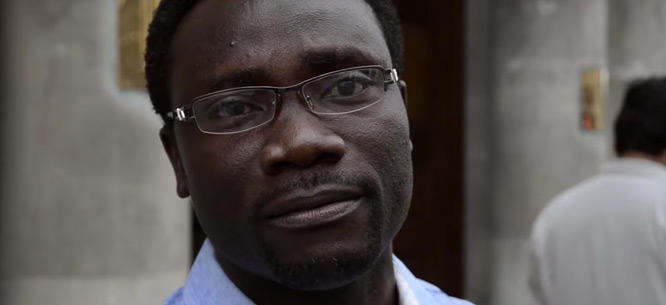 In the fourth episode of Hot & Bothered, co-host Kate Aronoff talks to leading Nigerian climate activist Ken Henshaw about fossil fuel resistance in Africa's largest oil-producing region. Communities in the Niger Delta are battling the oil companies themselves, whose environmental and human rights abuses have included everything from gas flaring to colluding in the killing of Ken Saro-Wiwa and eight fellow Ogoni activists in 1995. But they're also dealing with the immediate climate impacts fueled by oil and gas extraction around the world. Henshaw explains how climate change has contributed to the rise of Boko Haram; why energy democracy activists are joining larger battles against privatization in Nigeria; how unions fit into this complex picture; why most Nigerians don't benefit from the country's oil wealth; and more.
Meanwhile, with TV audiences worldwide glued to the Olympic games in Rio, Daniel gives us his hot and bothered take on the opening ceremony and its in-your-face call to climate action. At what point does the clichéd symbolism of Mother Earth become not just annoying, but counterproductive? Finally, before we go, an update on just how hot it's been in our New York studio.
Listeners: as always, tweet your questions, comments, and complaints about 2016's record heat to #HotBotheredClimate. And stay tuned for episode five next month. We'll be talking to activists on both coasts about race, housing, and climate change.
Check out the full Hot & Bothered archive here. Hot & Bothered is produced by Colin Kinniburgh. Music: Mercurias Meet Victor Rice, "Carregar (Instrumental)," courtesy of Total Running Time.

Nigerian activist Ken Henshaw
Social Action, the organization where Henshaw is Senior Programs Director
Lake Chad: Almost Gone (UNEP), a report on environmental devastation around the Niger Delta