By not giving the battle against racism and for equality its due, Wilfred McClay's Land of Hope fails to explain how and for whom power was and continues to be wielded in America.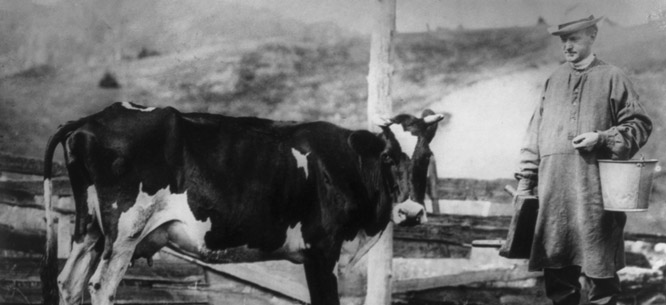 Conservative scholars who try to make sense of U.S. history face two daunting challenges. The first is their marginality in the profession itself. They want to persuade readers that the nation's past supports their convictions about the present. But liberal and left-wing scholars have dominated the field for decades; they write nearly all the respected monographs, while the late Howard Zinn's ardently damning A People's History of the United States has sold well over 2 million copies since it was first published in 1980.
Then there is the Trump factor. The racist would-be tyrant with the adoring right-wing base clearly knows little and cares less about what actually happened in the America he imagines was so great. Meanwhile, the hard-right, pro-Trump writers of history who attract a mass audience peddle crude propaganda riddled with falsehoods. Take David Barton, who believes the framers of the Constitution were Christian zealots just like him who sought to establish a theocracy, or Newt Gingrich, who insists the welfare state "is incompatible with human nature because it does not view American citizens as individuals with inherent dignity and rights," or Dinesh D'Souza, who alleges that "the cultural left" was "responsible" for the attacks of 9/11 and calls the Democrats a "fascist" party.
Wilfred McClay, a rare conservative historian whose prior work is respected across the political trenches, thinks he can explain what made America wonderful without echoing the nonsense Newt and his ilk hawk to the faithful. In a new survey of the nation's past, McClay, who sports a hefty title as the G. T. and Libby Blankenship Chair in the History of Liberty at the University of Oklahoma, seeks to impart an uplifting message while still telling the story straight. His book bears the title Land of Hope, with a subtitle that appears pitched to acolytes of Trump: An Invitation to the Great American Story. Serious scholars on the right rarely write such sweeping national narratives, and McClay's conservative publisher has made quite a production out of this one. It's printed on expensive glossy stock, the images are numerous and mostly in color, and a handsome brochure with a lengthy author Q&A is included in every review copy.
McClay has clearly written the book with its enormously popular competitor on the left in mind. In the promotional interview, he asserts that Howard Zinn's famous book is "simplistic melodrama" that appeals to "many Americans who have felt disillusioned by our natural flaws." He's not wrong about that. A People's History does reduce the past to a conflict between a tiny elite animated by nothing but power and greed and a vast majority who always seem to get shafted; he never asks why so many Americans were taken in by what he called "the most ingenious system of control ...
Online Only

For just $19.95 a year, get access to new issues and decades' worth of archives on our site.

Print + Online

For $29.95 a year, get new issues delivered to your door and access to our full online archives.
Already a subscriber? Log in: