J. Cersonsky: War on Wo-men's Health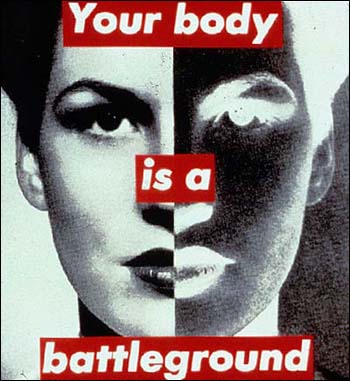 The "Purchase Bubble," as students and faculty affectionately call their New York state college, rests peacefully in the Westchester County shade. Purchase is a reserve of liberal and fine arts, with a flair for the bohemian and a history of left-wing activism. "When we step outside, we realize that we're pretty progressive," says Christina Vitolo, a senior studying journalism and gender studies. "We have things like gender-neutral housing and gender-neutral bathrooms. We have professors who are openly gay or have trans partners."
Vitolo is a co-director of what was, until February, Purchase's proudest pocket of fresh air: the alternative clinic for women and female-bodied people.
The alt clinic provided gynecological services and counseling for some 150 to 200 students. For two days a week, from 6 to 9 p.m., students could come in for pelvic exams, pregnancy tests, STD tests, dental dams, condoms, peer counseling, and the comfort of tea and conversation with fellow students. Female-bodied people could opt for gynecological care at Purchase Student Health Services, but many found the alt clinic more conscious and accepting of diverse sexual orientations and gender identities, and hence a safer environment.
A nurse practitioner administered medical services. Otherwise, the clinic was, as Vitolo says, "completely student run." Two co-directors were charged with selecting the nurse practitioner, overseeing the clinic's budget and operations, and leading a team of student interns who received class credit for clerical work, educational outreach, and training around issues of sexuality, gender identity, relationships, and intimate-partner abuse. All funding came from the Purchase Student Government Association and student activity fees.
The women's liberation movement spawned the alt clinic in 1978. By then the fight for abortion rights, riding older waves of struggle for legalized contraception and federally funded family planning, had galvanized women around a panoply of issues centering on the right to one's own body: the safety of reproductive and maternity-related drugs; the overuse of invasive surgeries; gender balance among doctors; and communicative, preventive, positive care. Alternative clinics provided autonomous spaces for such "women-centered" health care.
Faced with increased competition for service provision, the medical establishment didn't exactly cheer on the movement. But mainstream hospitals craftily channeled its energies, internalizing reproductive health care, childbirth education, and patient support groups.
REPRESENTATIVES FROM Purchase Student Health Services met with the student directors, nurse practitioner, and faculty adviser Karen Baird throughout the fall to review the clinic's practices. The process seemed routine—maybe the student interns would have to get more specific training, or paperwork would have to be re-formalized. Meanwhile, the co-directors were on the lookout for a new nurse practitioner for the coming year.
Come February, they were told they didn't need one. The clinic's services were to be shut down. Purchase's legal counsel decided that student involvement in service provision, from filling out paperwork to answering patient calls, was too great a financial burden given students' lack of liability and malpractice insurance. Shutting down clinical services wasn't a recommendation, but a mandate.
A week and a half after the decision, forty students assembled to speak out and chart a course of action. An unofficial taskforce was formed. In March, the clinic's leaders and school administrators held a panel discussion, followed by an open question and answer session with Ernie Palmieri, Interim Vice President for Student Affairs. Maybe, the administration said, Purchase Health Services could stay open longer to accommodate the clinic's services. On the basis of Title IX, the extra hours would have to be equally, if nominally, open to men.
"At first I was really upset, and I got even more upset when I thought about how important a service this was," Vitolo says.
For many, the clinic's closing resonated with the more visible attack on Planned Parenthood and Title X funding going on across the country. As Baird put it, "That struggle that happened in the sixties and seventies of non-MD people providing services for women—that's still the struggle."
But Rush Limbaugh was nowhere to be seen at Purchase. The decision there was less ideological and much simpler. Though Baird hadn't been told this until I informed her in our phone conversation, the alternative clinic was investigated because Purchase Student Health Services was seeking accreditation with the Accreditation Association for Ambulatory Health Care (AAAHC). According to Palmieri, Purchase's pursuit of accreditation is a "general maneuver…to have top quality care for our students" following several years of rehabbing health service facilities. Though Palmieri couldn't cite any direct benefits of accreditation when we spoke, his word on the clinic was clear. If students were sued—for the first time in the clinic's thirty-three years—"SUNY would not protect the College, and the College would have to pay. A lawsuit would kind of put us out of business."
Many students weren't convinced—if they were even aware of what was going on. Vitolo and fellow co-director Erica Basco were the first to inform the student body of the clinic's closing. "It wasn't until all of us on campus bombarded the president and other administrators with emails that they started talking to us," says Melanie Mac Caskie, a student activist and taskforce member. "We never got any statement of support from anyone publicly."
This lack of communication dovetails with concerns over Purchase's status, and identity, as a safe space for female-bodied people. "When people talk about the progressiveness of our campus, that's not exactly true," says Gabriella Ibacache, a sophomore studying sociology and gender studies and co-president of Feminists Organizing Real Transformation Here (FORTH). "When I think about the group of activists there are and feminists there are, I think the environment is great, but it's not, because sexual assault is still a huge problem." Before FORTH was founded last year, the alt clinic was Purchase's "closest thing to a specifically feminist space."
In a confusing twist, the Purchase administration doesn't necessarily support the clinic any less than students do. "The alternative clinic really has come to represent the unique nature of the Purchase College student body," says Jason Alt, the amiable director of the Office of Student Life and Community Partnerships. "When the liability issues came up, I can assure you that the administration wasn't just saying, let's get rid of it." Instead, Alt claims, shutting down the clinic's services, and re-envisioning its institutional mission, is a realistic and proactive choice.
When I spoke with Suzanne Kessler, Dean of the College of Liberal Arts and Sciences, Vice Provost, gender studies scholar, and women's lib vet, she pulled out a flyer for a "Forum on Health Care Needs" from 1982, convened by the alt clinic and women's health advocates in the region and attended by state senators and medical professionals. Admission: $5. Lunch: $3. By now, says Kessler, "women's safety, women's rights—it's all pretty much a no-brainer." Kessler feels bad about what's happening to the alt clinic—"for sentimental reasons"—but remains confident that "the students involved keep the advocacy piece of it around women's health."
HOW COULD the grassroots and grasstops alike be so easily bulldozed?
The alt clinic's shutdown is the offspring of a broader movement to make universities run more like corporations—patriarchy dressed in genderless neoliberal garb. Christopher Newfield, an English professor at UC Santa Barbara and author of the popular "Remaking the University" blog, wrote in an email that under neoliberal restructuring, "financial factors come to drive every service decision, and can dominate health outcome objectives as easily as they have been dominating educational goals. In the latter case, budget control can keep educational goals from being articulated in the first place." There lies the structural violence behind the war on women's health.
At Purchase, the battle is over which standards to prioritize in austere times. Purchase College's "Strategic Plan, 2010-2015" advocates "allocat[ing] resources to priority areas as effectively as possible in an uncertain financial landscape" and "streamlining and clarifying administrative policies." The AAAHC judges institutions according to uncontroversial standards like the rights of patients, quality of care, and facilities, all in the name of ensuring "the highest achievable level of care for recipients in the most efficient and economically sound manner."
The problem is that proponents of "streamlining" and "economic soundness" tend to reject, by default, a positive commitment to bodily autonomy for female-bodied people. This commitment can be, and has been, articulated as its own set of standards. A 1993 conference run by the Jacobs Institute of Women's Health, for example, declared these core principles: (1) mutual respect between women and health professionals, (2) comprehensive care with a focus on prevention and wellness, (3) a multidisciplinary team approach crossing the boundaries of body systems and medical specialties, (4) education as an integral part of women's health, and (5) quality control based on clinical outcomes and professional standards.
This war between standards is carried out on a decidedly slanted playing field. Movement forces don't have the capital leverage of hospital systems and health maintenance organizations—for-profit or not. The issue isn't that Rupert Murdoch or Charlie Koch owns all these mega-providers, but that they run on a neoliberal logic that deprioritizes feminist and queer standards of care. This puts women's clinics, especially those that are not part of a larger hospital system, into a difficult position.
Autonomy makes a difference. In Women's Health Care: Activist Institutions and Institutional Change, Carol Weisman reports that women's clinics not sponsored by hospitals are more likely than hospital-sponsored centers to be committed to gender balance among doctors on staff (56 versus 37 percent) as well as to feminist ideology (43 versus 14 percent). But competition with large providers makes the benefits of autonomy hard to sustain. Since the explosion of "managed care" under the aegis of HMOs in the early 1990s, women's health centers have confronted a range of challenges in procuring contracts, in some cases because of operational issues (like having to rewrite medical protocols), in others because managed care standards put centers' missions at risk (reducing visit times and patient communication, establishing credentialing roadblocks for non-MD staff like nurse practitioners). Among women's health centers, the for-profit ones are more likely to get these contracts, but less likely to serve underprivileged women, provide educational services for their clients, or involve surrounding communities in center governance.
THE AFFORDABLE Care Act represents hard-fought gains for women's health. Health plans must now cover certain preventive services and screenings, and obstetrical and gynecological care no longer require prior approval. But the fight against sexism in service delivery, perverse financial incentives among doctors, and the act's wanton discrimination against immigrants continues.
Similarly, the movement undergirding the alt clinic's existence lives on, even without an autonomous space for service provision. The clinic's services will likely be transferred to Purchase's newly rehabbed student health facilities sometime after this year, at which point the clinic's leaders will help select a new nurse practitioner. Meanwhile, the clinic's interns will ramp up campus outreach, giving presentations on different women's health issues, hosting political candidates for panels on reproductive rights, running "STI jeopardy," and more.
The post-shutdown taskforce spreads its tentacles as far as Albany—when the SUNY central administration picks up the phone—and among potential allies in the gender studies faculty and student body. It works in collaboration with alt clinic leadership so that the push to restore what there is to be restored from the clinic doesn't fall solely on the co-directors. "A lot of it is not letting it go," Mac Caskie says, "not getting to the end of the school year and leaving it to the administration and student leadership."
Though the uniqueness of the clinic within the SUNY system has been a bargaining handicap for its advocates, it doubles as a charge to organize at dozens of other campuses across the state. "We've gotten a lot more interest now that we've been shut down," Vitolo says. "Now we have an opportunity to reach out to other students on campus and at other schools. Sometimes an artist doesn't get famous until they die."
James Cersonsky is a writer and activist based in Philadelphia. His writing has appeared at the Nation, AlterNet, Dissent, and elsewhere. Contact him at cersonsky [at] aya [dot] yale [dot] edu or follow him on Twitter @cersonsky.
Art: "Untitled (your body is a battleground)" by Barbara Kruger, 1989