In the early 1990s, pathbreaking activist Judi Bari sought to ally forest workers and environmentalists against predatory Wall Street investors. What can we learn from her story today?
The first in a three-part series from Hot & Bothered and our friends at Cited.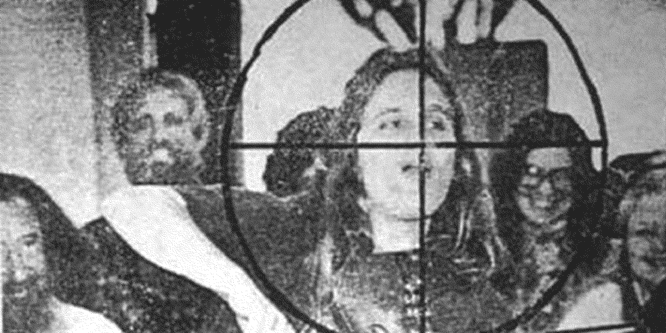 We know—it's been a long, hot summer without us, but the Hot & Bothered team is dipping its toes back in the rising waters of international climate politics with a special project to close out 2017.
As we warm up for season two, we're excited to launch a special, three-part miniseries in collaboration with Cited, an award-winning documentary radio show out of the University of British Columbia. Over the course of these next three broadcasts, Kate and Daniel will be joining Cited producers Sam Fenn, Josh GD, and Gordon Katic to talk environmentalism, jobs, climate migration, indigenous sovereignty, and more. Here's episode 1.
In the early 1990s, a pathbreaking activist named Judi Bari sought to ally forest workers and environmentalists in the Pacific Northwest against predatory Wall Street investors. What can we learn from her story today?
Kicking off a three-part series, Kate joins Sam and Josh to tell the story of tree spiking, a Texas millionaire, and the Northern Spotted Owl. Along the way, we hear from documentary filmmaker Mary Liz Thomson and University of Oregon sociology professor John Bellamy Foster about how activist Judi Bari worked to overcome the antagonisms between loggers and Earth First environmentalists through working-class solidarity.
Then, in the second half of the hour, Sam talks to independent forester Herb Hammond about how forest management could help mitigate climate change on a massive scale.
If you like what you're hearing, subscribe to the Hot & Bothered feed on iTunes, Stitcher, or wherever you get your podcasts to get all three parts of our series with Cited and to catch up on season one. And while you're at it, tune into more excellent recent episodes from Cited, including a prizewinning documentary on a Vancouver heroin clinic and a series on mass incarceration in collaboration with Jacobin's The Dig.
Special thanks to the Cited team for producing this series and to the Pacific Institute for Climate Solutions for partnering.

Read (and watch) more:
Bellamy Foster, John. "The Limits of Environmentalism Without Class: Lessons from the Ancient Forest Crisis of the Pacific Northwest," Capitalism, Nature, Socialism, vol. 4, no. 1 (March 1993), pp. 11-41.
Who Bombed Judi Bari? Directed by Mary Liz Thomson. Hokey Pokey Productions, 2012.
Hammond, Herb. "Good Jobs require Healthy Ecosystems and Healthy Communities" 21 November 2014. Unpublished Conference Paper. Canadian Centre for Policy Alternatives-BC. 2017. Web.
Plus: Catch up on Kate's recent reporting on Puerto Rico, Trumpism, and the ongoing COP23 climate talks at In These Times and The Intercept.

Hot & Bothered is hosted by Kate Aronoff and Daniel Aldana Cohen and produced by Colin Kinniburgh. Browse the full archive here.