On this week's show, Kate and Daniel talk to Waleed Shahid about how the left can still build a winning coalition for climate justice after the Bernie Sanders campaign.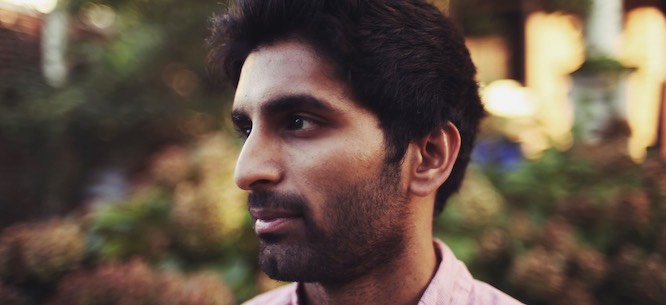 The last two months have seen the left come closer than it has in decades to nominating a U.S. presidential candidate, only to end in stinging defeat. In Congress, Democratic leaders have been on the back foot in negotiating record stimulus spending amid a historic crisis. For the U.S. left, in other words, the current moment in many ways looks like one of defeat. 
Still, says Waleed Shahid, "The progressive movement is dominating the ideas conversation in the Democratic party, which was not the case five years ago." Shahid, a veteran of Bernie Sanders's first presidential campaign in 2016 and Alexandria Ocasio-Cortez's upset run in 2018, is now the communications director for Justice Democrats and a leading voice of left-wing realignment in the Democratic Party. 
On this week's show, Kate and Daniel talk to Shahid about how the broad left can still shape the party after the Bernie Sanders campaign; why primarying matters; whether the climate movement needs to abandon the "Green New Deal" label; and what it takes more broadly to build power in a time of monsters.  
Check out the full Hot & Bothered archive here. Hot & Bothered is produced by Colin Kinniburgh. Music: Mercurias Meet Victor Rice, "Carregar (Instrumental)," courtesy of Total Running Time.
If you like the episode and want to hear more from Kate and Daniel, sign up as a monthly member at patreon.com/hotbotheredclimate today. It's thanks to those who are able to contribute that we're able to make the podcast free for anyone to listen to. 
Paying members will get access to perks like a monthly happy hour with Kate, Daniel, and friends, a free ebook of A Planet to Win: Why We Need a Green New Deal by Kate Aronoff, Alyssa Battistoni, Daniel Aldana Cohen, and Thea Riofrancos, and much more. And as a special thank you to everyone who's able to pitch in right away, supporters who sign up by May 1 will automatically get bumped up to the next subscription tier. 
So don't hesitate: sign up on Patreon today.
Further reading
Kate: The Urgent Message of Negative Oil Prices (The New Republic) 
Waleed Shahid: Joe Biden, Here's How to Earn Our Support (The Nation)
The Realigners: An Interview with Waleed Shahid of Justice Democrats (Joshua Leifer, Dissent)
Democrats Are Handing Donald Trump The Keys To The Country (Zach Carter, Huffington Post)
Democrats fight Green New Deal attacks on stimulus (Timothy Cama and Nick Sobczyk, E&E News)
The COVID-19 pandemic will change everything – for better or worse (Christine Berry, Verso blog)
Colossus Wears Tweed (Quinn Slobodian, Dissent)
Generation Climate Change (Varshini Prakash, Ezra Klein Show)