Our most-read articles of the year.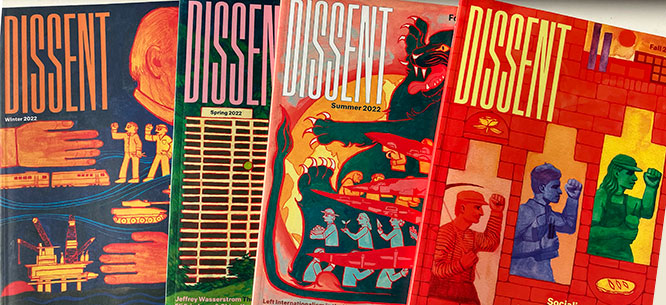 To mark the end of the year, we're sharing a list of the most popular articles in Dissent in 2022. If you've already read these pieces, there's plenty more to find in our four issues this year—on Bidenomics, China, foreign policy, and socialism today. We've also published dozens of online articles on labor actions at Amazon and the University of California, political developments in Brazil and Chile, the crypto crash and the inflation squeeze, and much more. And you can read our series of interviews with the authors of new books—or listen to episodes of Know Your Enemy and Belabored.
As ever, we're grateful for the engaged readers of this magazine. We can't make Dissent without your support, so we're asking for it now: consider making a donation to sustain the work we do in the year ahead. We hope to continue to earn your trust and commitment in 2023.
Our most-read articles in 2022: