What if the best thing we could do—for ourselves, the planet, and even our workplaces—was to work less?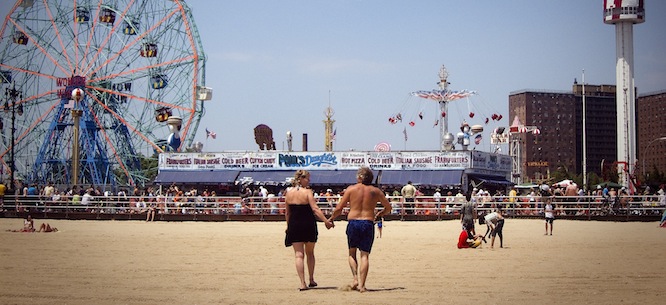 Subscribe to the Belabored RSS feed here. Subscribe and rate on iTunes here or on Stitcher here. Check out the full Belabored archive here. Tweet at @dissentmag with #belabored to share your thoughts, or join the conversation on Facebook. Belabored is produced by Natasha Lewis.
What if the best thing we could do for ourselves, the planet, and even the places where we work was—to do less work? It's an idea with a long history in the labor movement, stretching back to the beginnings of industrial capitalism. Workers fought for the ten hour day, the eight hour day, days off. One of labor's favorite slogans is, "We're the people who brought you the weekend." Maybe it's time to revive these very old ideas for the challenges of a new generation of workers. Will Stronge is director of Autonomy, a UK-based think tank serving up research on the benefits of a shorter working week, and he sat down with Sarah to talk about the various ways that working less can improve our lives—and maybe fight climate change, too.
We also check in on the latest struggle in West Virginia with educator Brendan Muckian-Bates of the WV United caucus, as teachers battle to stop yet another retaliatory bill, with graduate workers on strike at the University of Chicago, and a crackdown on journalists in the Philippines. For Argh, we remind you that robots are not the reason you're losing your job, and that Trump's trade policy is about enriching the already-wealthy, not helping workers. 
This week's show was supported by our monthly sustaining members. If you think our work is worth supporting as we soldier on through Trumplandia, please consider becoming a member today. If you're interested in advertising on the show, please email ads@dissentmagazine.org. And as always, if you have any questions, comments, or tips, email us at belabored@dissentmagazine.org.
News:
University of Chicago Graduate Workers Holding a Labor Action—Here's What to Expect (The Chicago Maroon)
West Virginia Senate passes sweeping education bill to ban teacher strikes (ThinkProgress)
Rappler-CIA plot claim is attempt to cut funding, Philippine journalists say (CPJ)
Conversation:
Will Stronge, Autonomy
The Shorter Working Week: a Radical and Pragmatic Proposal (Autonomy)
The Shorter Working Week: a Powerful Tool to Drastically Reduce Carbon Emissions (Autonomy)
Will Stronge: Work and free time: a new social settlement (openDemocracy)
Michelle: How Would You Feel About a 4-Day Workweek? (The Nation)
Sarah and Michelle: Belabored Podcast #160: When One Job Isn't Enough (Dissent)
Argh: 
Sarah: Brian Merchant, 'Robots' Are Not 'Coming for Your Job'—Management Is (Gizmodo)
Michelle: Dean Baker, Trump's Trade War with China Benefits Big Corporations—Not Ordinary Workers (In These Times)