An excerpt from Parliament Square, first staged at the Royal Exchange Theatre in Manchester in October 2017.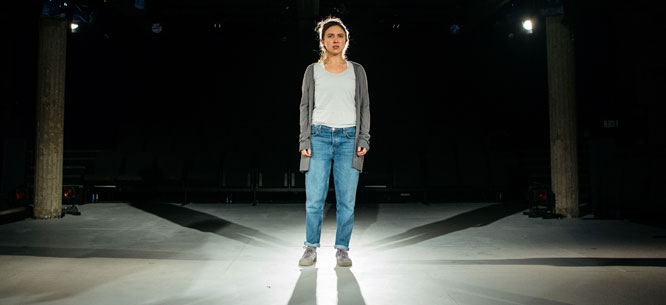 I wrote Parliament Square in 2015. By the time it was first staged at the Royal Exchange Theatre in Manchester in October 2017, we were living in the aftermath of two of the most unstable and divided years in the United Kingdom's recent political history, as two general elections and the Brexit referendum split the country in two. It is, in a way, an uncertain play for uncertain times.
The play centers on Kat, a young woman who gets up one morning, leaves her husband and young daughter behind and travels to London to commit an extreme act of political protest.
The scene excerpted here comes at the end of the first act, as Kat arrives in Parliament Square. Her dueling consciousness flits between resolve and uncertainty about the action she's about to take. She fields frantic phone calls from worried family members who've noticed her absence. Although Kat has a very clear reason for doing what she does, the audience never finds out why.
In writing the play, I wanted to explore questions that feel increasingly urgent in today's political climate. How far should we be willing to go to fight injustice? And where does our true responsibility lie: to ourselves, to our family, or to humanity in general?
—James Fritz
This excerpt is currently only available as a pdf. Subscribers, download using the link below.

Online Only

For just $19.95 a year, get access to new issues and decades' worth of archives on our site.

Print + Online

For $29.95 a year, get new issues delivered to your door and access to our full online archives.
Already a subscriber? Log in: