Todd Gitlin, activist, academic, writer, and longtime member of Dissent's editorial board, died on February 5. Here he is remembered by his friends, colleagues, and comrades.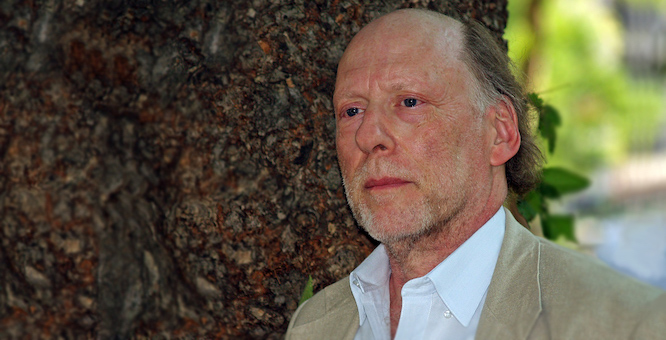 Todd Gitlin, activist, academic, writer, and longtime member of Dissent's editorial board, died on February 5, 2022. Here he is remembered by his friends, colleagues, and comrades: Michael Kazin, Brian Morton, Susie Linfield, Mitchell Cohen, Jo-Ann Mort, Jeffrey C. Isaac, and Kevin Mattson. You can read a selection of his writing here. 

Michael Kazin
I met Todd half a century ago on a perfect afternoon in Berkeley. He soon became the political big brother I never had. When Todd wrote about what was wrong in our country and what the left should do about it, I either agreed with him immediately or needed to understand why I did not—and assumed he could persuade me to change my mind. In the 1990s, I longed to be on the editorial board of Dissent because Todd was a member of it—along with other writers I admired. To me, his commitment meant the magazine was the place to find smart commentary and stylish prose.
Better than anyone I have known, Todd combined a passion for changing the world with a healthy skepticism about those on our side who, in their own righteous zeal, made self-defeating choices. He knew what drove some SDSers—like me—to try to "bring the war home" but also cautioned that smashing windows and making bombs would only push more Americans into the not-so-silent Nixonian majority. He empathized with the hunger for recognition, respect, and power that drove identity politics while arguing that "To recognize diversity, more than diversity is needed. The commons is needed. To affirm the rights of minorities, majorities must be formed."
When most liberals and even some radicals backed the war in Iraq, Todd explained how foolish and treacherous was their confidence that toppling Saddam Hussein and occupying his country would begin a new era of democracy throughout the Middle East. "What it is far more likely to bring about is carnage and a boost to terror," he wrote in Dissent. "The risks are too great to justify war. Wars get out of control and are, after all, hellish."
I think Occupy Wall Street excited Todd more than any other event on the left since the flowering of the movement against the war in Vietnam. One late autumn day in 2011, my wife Beth and I joined him and his wife Laurel on a huge, joyful march through Times Square. We delighted in the witty jibes against bankers and right-wing media that were daubed on posters and T-shirts and chanted along the route. We imagined we were witnessing the birth of a new new left that, unlike the previous one we had joined, would focus squarely on obscene inequalities of class and do something big to fix them. After the police inevitably shut down the occupations, Todd was ready with a "Charter for the 99 Percent" full of specific proposals that might help the movement "avoid self-enclosure" and "accept meaningful contributions from millions as well as a hard core of committed activists."
Through well over six decades of organizing and intellectual work, Todd's eloquent perception of political wrongs and how to right them never flagged. Read the essay, "Power and the Myth of Progress," Todd wrote for the New Republic in 1965, when he was just twenty-two (and had already served a stint as president of SDS). He critiqued the shortcomings of New Deal–Great Society liberalism, then at its peak of political influence. Along the way, he pierced the illusion that the endemic poverty that threw many mothers on welfare could be solved with money alone:
Her dependency derives from class structure, not personal fault. In a supposedly fluid America, it is class that apportions [one's] share of justice, health, culture, education, ordinary respect—as any visit to a jail, an emergency room, a theatre, a college or a municipal bureau will not alter. And class perpetuates itself.
Todd concluded the piece with a set of "guidelines" toward creating a society in which power would be "shared by those affected, and resources guaranteed to make this possible": a guaranteed minimum income, racially integrated communities, publicly funded elections, universal health insurance, and more. The entire essay reveals the moral clarity of Todd's thinking; that his agenda remains unfulfilled testifies to the tragedy of our politics.
In his unmatched 1987 history-memoir, The Sixties: Years of Hope, Days of Rage, Todd recalled, "In those years I used to keep over my desk a quotation from Thoreau: 'The memory of my country spoils my walk.'" May our brother's memory light and his prose help guide and give us pleasure along the trail to an equal, democratic, and sustainable world.
Brian Morton
I met Todd Gitlin in the 1980s, when he began writing regularly for Dissent, where I was a member of the editorial staff. I remember how gratified Irving Howe was by Todd's interest in contributing to the magazine. Part of what appealed to Irving was the idea of a rapprochement with a prominent member of the 1960s New Left. (The story of the bitter relationship between Dissent's founding editors and the leadership of Students for a Democratic Society is well told both in Irving's memoir, A Margin of Hope, and in Todd's book The Sixties: Years of Hope, Days of Rage.) But more than this coming-together of the generations, I remember, what Irving valued was getting to know Todd as a human being: his liberality of spirit, his decency, his curiosity, his receptiveness.
I was a beneficiary of that receptiveness. I edited one or two of his early articles for Dissent, and when I trimmed a few of his verbal flourishes—maybe more than a few—I wasn't sure how he'd react. I was still in my twenties, and he was Todd Gitlin. To my happiness, he responded with an easy-going appreciativeness. Not long after this, I encountered him in a more activist setting—we were both involved with the Campaign for Peace and Democracy/East and West, a small organization devoted to fostering friendly ties between Eastern bloc dissidents and Western leftists—and it seemed to me that he approached his role there in the same spirit. What I noticed was that Todd never talked over other people, never sought to pull rank—which he easily could have done, by virtue of being more experienced and more eminent than anyone else in the room. When there were disagreements, he made his arguments, and he listened seriously to the arguments of others, no matter how young they were or how new to political activism.
After he moved to New York in the mid-1990s, I had dinner with Todd every month or so. He was almost always late. He was late because he was coming from coffee with someone—a young person from far away who was trying to get his university to divest from fossil fuels; a former student who wanted to talk about a book she was working on; a community organizer Todd had met through Occupy Wall Street. Fresh from these get-togethers, he was usually glowing with excitement, energized by hearing about other people's intellectual or political work.
There was something ever-buoyant about Todd, which I associate with his extraordinary appetite for learning. In an essay about education and politics in America, Todd once wrote of "the joy that comes when human beings reason our way through our troubles toward light." This is what I'll remember more than anything—the joy he took in thinking, the joy he took in thinking along with others. He responded to injustices keenly, and spent the best part of his life fighting against them, but what I'll remember most of all is the joy.
Susie Linfield
I had carefully read Todd's work—especially his analysis of what went wrong, and right, with the anti-war movement of the sixties—before I ever met him. When I came to NYU in the early 1990s, Todd too had recently been hired. He turned out to be a kind of North Star for me. He was an exceptionally warm and generous colleague—who turned into an exceptionally warm and generous friend.
Among Todd's many wonderful attributes was his refusal to abandon his (our) hopes for American democracy. This wasn't some misty-eyed form of romance; Todd was far too rooted in history for that. But he refused to view the American story as a series of either catastrophic injustices (often put forth by the left) or of admirable, unquestionable triumphs (often put forth by the right). Todd was a dialectician in the true, best sense of the word.
I will miss Todd's sense of humor. I will miss Todd's energy and enthusiasm. I will miss Todd's writings, and his insights. ("What would Todd think?" is a question we can no longer ask, or at least answer.) I will miss the love that Todd exuded—for his wife Laurel, for his friends, for his country, for the justice movements. I will miss Todd.

Mitchell Cohen
Todd Gitlin was already an iconic figure of the American left when he became involved with Dissent.
In the 1960s he served as president of the Students for a Democratic Society (succeeding Tom Hayden) and was a leading organizer of protests against the Vietnam War and for civil rights. In ensuing decades, he continued the good fights, against South African apartheid and for a smart, democratic leftism.
As part, unfortunately too large a part, of the 1960s left sank into sectarian pathologies, he sought as a public intellectual to sustain the best of what had come out of that raucous, rebellious decade: the spirit of democratic radicalism. Confident in his politics, he didn't need to justify why he was "left" when faced with ideologues on the right or the left. Instead, he believed in well-informed but not mindless activism, and was always ready to call out simplistic thinking, even when it was uncomfortable to do so. There was no other way to make the left better. One recent example: he dissented from the toxic, conspiracy-minded anti-Zionism that has infected parts of the left, all while remaining a foe of many Israeli policies.
It could be said that Todd Gitlin believed in a left that learns.
Anyone who knows the history of the American left will recall that in the early 1960s, Dissent and many leaders of the radical student movement were at odds. These bitter conflicts had a regrettably long afterlife that only hindered efforts to create a more egalitarian America. It was generational in part—a clash of sensibilities between those on the left who grew up under the dark shadow of Stalinism, like Dissent's founders, and those who grew up under the dismal shadow of Joe McCarthy, like so many '60s radicals.
My first encounter with Todd was at a small evening gathering in Irving Howe's apartment in the mid-1980s. It was the Reagan era, that bleak time when socially brutal variants of market mysticism paraded as "ideas." Howe invited a group of (mostly) younger writers around Dissent to meet the one-time SDS leader, then visiting New York from Berkeley, where he taught. It was clear that guest and inviter, both veterans of unhappy turns on the left, shared a common hope—to get far beyond that wearisome cliché, the generation gap. We shared a convivial evening exchanging ideas (the real kind).
We were on the same side. We listened to one another. Not heard at all: the shrill sureties that often mar left-wing discourse. Instead, there was a commitment to enrich the future of the American left, to make it better, more discerning, intellectually keener. Obviously, that meant a Dissent that encompassed different age cohorts, each bringing contributions.
My first long one-on-one conversation with Todd took place a few years later in San Francisco. I had expected we'd chat about Dissent and contemporary politics. Instead, he wanted to talk about how my political outlook had been shaped by experiences as a teenaged foot soldier (that is, envelope stuffer and slipper of leaflets under windshields and doors) in the Eugene McCarthy campaign of 1968. His preference suggested something important about Todd's politics. Being adept at political argument or analysis was important enough but insufficient for him. You also had to have rolled up your sleeves and gone out into neighborhoods.
Todd was part of the Dissent community for almost four decades, serving on the editorial board, participating in meetings, and, of course, writing articles and reviews. I don't recall him ever saying no to a request, however busy he was, while I was co-editor. Todd Gitlin contributed to the magazine what he brought continuously to the American left: the spark of the old student leader combined with the experience of a lifetime committed to justice. That's an invaluable legacy for our perilous times.

Jo-Ann Mort
I first met Todd when he joined the Dissent editorial board but got to know him more when he moved from Berkeley to New York. In the 1990s, I organized a monthly salon that I hoped would amplify the changes in the U.S. trade union movement under the new leadership of John Sweeney. In organizing these sessions, I reached out to Todd to help me, along with Michael Tomasky; the salon was hosted generously by Eric Alterman and Diana Silver. We would gather over Chinese food and beer with a myriad of internal speakers. Later, when we got tired of listening to ourselves and like any good left-wing group had some political splits over various issues, we invited outside speakers—everyone from a U.S. union president to a Trotskyist Beiruti writer who was in residence at NYU. Todd brought the same rigor and intellectual heft to every conversation and debate. His presence at the 1960s revolution brought extraordinary credibility to his arguments and his writing.
At the 1996 "Teach-In with the Labor Movement," I was on a panel with Todd where we were holding up our side of the argument regarding class as an organizing principle for the left. Todd had recently published The Twilight of Common Dreams: Why America is Wracked by Culture Wars. His argument, still so prescient today, put him in a column for attack, and I was proud to be on his side. Our goal was to find a unifying force that could strengthen the left so it could challenge the right, not to minimize issues of race, gender, or anything else. We were searching for non-wedge issues, and we still are, now without Todd's energy.
I later helped introduce Todd to some friends when he first visited Israel. Todd and I came from profoundly different Jewish backgrounds. He was a cultural secularist from the Bronx. I am a suburban-born Jew still searching for a way to accommodate liberal Jewish religion in my ritual and belief system. But we joined arms on a democratic-left response to Israel's ongoing control in the occupied Palestinian territories. In a 2011 symposium in these pages, Todd and I both wrote about our connection to Israel. Todd's portion began, "In the world I was born into, Israel was an emotion wrapped in an idea." That idea darkened through recent decades for Todd and for others of us who believe in the necessity of a Jewish homeland but not in the relentless occupation or the levels of unfairness within Israel itself. He kept fighting, though, and his voice, in his last years, was a critical one among academics in support of two states, Israel and Palestine. He always opposed the polarizing campus atmosphere on this issue, and he stood against the Boycott, Divestment, and Sanctions movement, seeing the struggle of Jewish Israelis and Palestinians as a struggle between two peoples who both deserved liberation. It was the gravitas that Todd brought to this struggle that made a difference.
Todd was precisely the type of intellectual that Dissent was created for. I venture to consider that Irving Howe agreed. Irving brought Todd onto our board not only to erase the enmity that had existed between the Old and New Left, but also because Todd and Irving had so much in common. Both were raised in the Bronx, and both believed in the importance of intellectual creation and education that was not devoid of activism. Todd was among the first to berate the academic left for spending its time fighting about political correctness within campus departments instead of joining with young activists outside the university.
Todd was a steady voice for a democratic-left position from his days at SDS until his last breath. He was thoughtful and determined. He mentored younger souls. At a time when we are lucky enough as a Dissent editorial board to experience generational change and regeneration, we could all learn a bit from Todd, learn to get to know and learn from each other.
Without doubt, as we say in the Jewish tradition, Todd's memory will be a blessing. May his example and his work guide those of us he left behind.
Jeffrey C. Isaac
Todd Gitlin was a friend of mine, in one way or another, for most of my life, though it was only in the last few years that we really got to know one another.
I came of age politically in the 1970s, a member of the first generation to be taught by the young veterans of the New Left. A student at Queens College at an extraordinary moment, my teachers and mentors, and later friends, included Mike Harrington, Ray Franklin, Mike Wreszin, Frank Warren, Peter Manicas, and others active in radical politics on and off campus. And so I was introduced early to Todd's story, through my education in the history of the left.
I feel like I've been connected with Dissent forever, and I definitely became a reader back in the late seventies. But my CV informs me that it was only in 1993 that, with the encouragement of Michael Walzer, I became a regular contributor. This coincided, roughly, with Todd's return to the city after decades of his self-imposed California exile. And this also coincided, roughly, with his return to Dissent.
Through my reading, I was familiar with the falling out that Todd and other SDS activists had had with Harrington and Irving Howe back in the day, and I remember noting with appreciation that Todd was now associated with and writing for the magazine. By the time I met him at a Dissent board meeting, he had become a radical liberal—a term coined by SDS mentor Arnold Kaufman back in the very early days—who placed less emphasis on the "radical" than on the "liberal."
Much of Todd's career as a scholar and public intellectual has centered on the effort to think, rethink, and rethink again the politics of the left. Todd was always engaging the challenges of the moment, and engaging younger generations of activists, in a way that was serious, critical, honest, and truly dialogic. Through his books, and his many scores of essays, Todd was one of the major public intellectuals of our time. He was very candid about what he had learned from the successes, and failures, of his New Left experience, and about the importance of a radical liberalism to the left. But he was rarely self-righteous, and he never claimed to speak for anyone but himself. Even I was a bit uncomfortable while reading Todd's post-9/11 The Intellectuals and the Flag. But I always learned from him and I now consider this a very prescient book.
I was honored to be invited by Dissent's current editors, Natasha Lewis and Timothy Shenk, to write this tribute to Todd. Dissent is experiencing a rebirth under their leadership. The magazine is in some ways a different magazine than the one that brought Todd and I together back in the 1990s. But this is as it should be. Anything vital must change, and grow, with the new generations that bring life to it. This was one of the themes that Todd and I often discussed in recent years, as our friendship grew, especially during COVID. And Todd, a radical in his youth, understood this so profoundly. His 2003 book Letters to a Young Activist makes this abundantly clear, and it is a book that I hope future generations will read and learn from, thinking with Todd and against him. I believe this was also Todd's hope.
Todd and I became very closely bonded by our common revulsion toward and opposition to the rise of Trumpism. Indeed, the defense of liberal democracy—the same imperfect liberal democracy that he had challenged in his youth—became Todd's passion these last few years. He indefatigably wrote, networked, spoke, contributed, and acted in every way he could to advocate for the defense of liberal democracy as a necessary means of elemental dignity and civility and as a way of making possible a better, more just, and more democratic democracy.
The crisis surrounding the 2020 election brought the two of us into regular conversation with Bill Kristol, leading to a friendship that I am certain none of us had ever imagined. Over the past five months Todd, Bill, and I met regularly to share our common concerns and to collaborate on an "Open Letter in Defense of Democracy" published simultaneously in The New Republic and The Bulwark back in October, and later reposted at Dissent; a follow-up piece in December; and a series of projects, including a piece scheduled to appear in the AFT's American Educator this August in anticipation of the upcoming midterm elections. The three of us worked together because we believed that it is necessary, now, to bridge past political divisions in order to protect the possibility of a broadly democratic future. Todd and I sometimes joked about how we didn't expect to like Bill as much as we did, but also that we really hoped that the day would soon come when we could again unequivocally oppose him politically. But now is not that time.
The letter was signed by over forty public intellectuals, from Noam Chomsky and Adolph Reed to Mona Charen and Charlie Sykes. It was one effort among many, and one that we were proud to have organized.
Dissent has always been a serious journal of the democratic left. And a serious journal of the democratic left it remains. Todd and I, both longtime members of the Dissent editorial board, were so happy that Natasha, Tim, and the current editorial team agreed to republish the letter online when we shared it with them. Todd was a loyal Dissentnik until the end, and this interaction with the magazine's current editors made him very happy. Their decision was a sign that the dissenting spirit that motivated the journal's founding by Irving Howe and his colleagues, and that animated our friend and comrade Todd's entire life, is alive and well on the American left.
Todd and I shared a common love of Albert Camus, and we sometimes talked about Camus's famous essay "The Myth of Sisyphus," and the ways it spoke to the enduring challenges of political experience. Todd lived a rich life, as a creator, a dreamer, a writer, and an activist. The closing words of Camus's essay seem like a fitting way to close this tribute:
At that subtle moment when man glances backward over his life, Sisyphus returning toward his rock, in that slight pivoting, he contemplates that series of unrelated actions which become his fate, created by him, combined under his memory's eye and soon sealed by his death. Thus, convinced of the wholly human origin of all that is human, a blind man eager to see who knows that the night has no end, he is still on the go. The rock is still rolling. . . . The struggle itself toward the heights is enough to fill a man's heart.
Todd lived a full life, and he never stopped struggling toward the heights.
And I imagine that at the moment he passed, his heart was full, and he was happy.

Kevin Mattson
Todd Gitlin had the wonderful capacity to reach across generation gaps. He often reached across the line between so-called Boomer (him) and so-called Generation X (me) to offer a kind hand that helped me rethink my own politics and activism over the years.
The first time I encountered Todd was in the eighties, when I read his majestic book The Sixties (1987). I was working in the nuclear freeze movement and the anti-interventionist campaign against Ronald Reagan's maniacal desire to extend the American empire; the anti-apartheid and divestment movements were populated by people like me, in their late teens. And what I remember of that time was not just the success of Reagan's mean social policies, but also the Boomer leftists who chided people of my generation for missing out on the greatest activist bonanza—the sixties. Abbie Hoffman flipped his slogan around from "Don't Trust Anyone Over Thirty" to "Don't Trust Anyone Under Thirty." I remember hearing Hoffman speak and thinking he was a jerk to use a generation gap to cudgel those who happened to have birthdays in the sixties.
That wasn't Todd. He remembered his early-sixties debate with his fellow SDSers and the founding editors of this publication. In The Sixties, Gitlin quotes Irving Howe, who said of the clashing event: "At this meeting, two generations sat facing each other, fumbling to reach across the spaces of time." Conflict ensued, debates raged, and nothing very good came of it. In his book, Todd suggests that "the Dissent people forfeited an opportunity," and then points out that Irving Howe admitted that he and his fellow editors "should have played it more calmly, more quietly."
It was not until the late 1990s and early 2000s that I actually met Todd, when I decided to write about the 1960s and wanted to reconstruct some strains of New Left thinking that I thought should inform contemporary radical liberalism. Every time I talked about my research, some "sixties guy," as I came to call them, would badger me about how I could never know how great the decade was, how hip and cool and exciting—especially when compared to Reagan's eighties. Todd was different. In this publication, he wrote that the book was "appreciative . . . without illusions." And more, he reached out to me to start a conversation across the generation gap, one that was more productive (I think) than the one between the Dissenters and SDS.
He also wrote Letters to a Young Activist, a small little book that had great big ideas about history and politics. During the fateful George W. Bush years and the return to an aggressive and destructive war of choice, Todd was there, reaching out to the young people whose anxieties and fears spoke to him. The last time I saw Todd, besides at online Dissent meetings, was when he helped to organize a campaign to turn out the youth vote in 2020. Once again he crossed the generation gap—this time with millennials—to see a world without the terrors of Trumpism. How great it was to see him mobilizing young citizens to take their future back.
I miss him already.