The ban on medical marijuana in Washington, D.C. has been lifted. But for those caught in the cycle of poverty, addiction, and arrests, the drug war in the District is much the same as it ever was.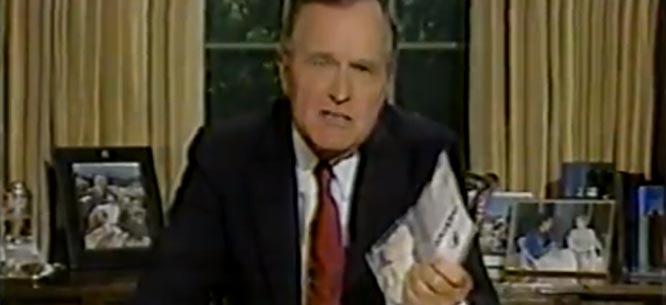 Walking down 8th Street in southeast Washington, D.C. will bring you to the door of the future home of a medical marijuana dispensary. Nothing about the surroundings would flag this site as the place to launch what the federal government regards as an illegal business. Instead, the brick sidewalks and colorful banners hanging from the lampposts signal the new prosperity of a retail and restaurant strip known locally as "Barracks Row," named for the stately Marine garrison, the country's first, that sits at the southern end and still functions as home for ceremonial guards and the Marine Band.
But behind an unassuming door in between a Popeye's and a boutique pet store, there is a staircase that leads, drug reformers hope, to a revolution. Voters in the District of Columbia approved a medical marijuana ballot initiative in 1998, but for over ten years the city council was unable to proceed with authorizing legislation because Congress prevented it from doing so. In 2009, Congress lifted the ban. After several bureaucratic false starts, the first wave of dispensaries is set to open in the District under the strictest medical marijuana regulations yet—a system of capped production, traceable marijuana, and tight controls that is routinely offered as a model for other states considering the legalization of medical marijuana. Having successfully cleared many bureaucratic hurdles, the Metropolitan Wellness Center on 8th Street was informed in July 2012 of its eligibility to register for a medical marijuana license.
The dispensary abuts Pennsylvania Avenue, the most famous of all the diagonal thoroughfares intersecting the city. Much of the modern history of the drug war has been made along Pennsylvania Avenue, and some has directly referenced it. In September of 1989, the boulevard's most famous resident, the President of the United States, held up a plastic bag containing crack cocaine and informed viewers of his Oval Office address that the drug was seized "a few days ago in a park across the street from the White House along Pennsylvania Avenue." President George H.W. Bush later grew defensive about the speech when reporters from the Washington Post discovered that Drug Enforcement Administration agents had lured a dealer to Lafayette Park only after some effort; apparently the spot was so far out of the dealer's normal territory he didn't even know where it was. But the television gambit worked anyway, impressing Americans with the penetrating scope of the insidious crack cocaine market.
With drugs as a prop, D.C. has often served as the federal government's stage. Today a more autonomous city government in the District is looking to abandon its traditional role and act instead as a foil to the drug war. D.C.'s recent strides in this direction are in step with more liberalized policies regarding marijuana elsewhere—most notably, the 2012 referendum measures legalizing the drug in Colorado and Washington. Taken together, these reforms seem to suggest that the public has withdrawn its reluctant tolerance of the government's prohibition of marijuana and is extending that same guarded attitude toward licit marijuana use.
Yet despite popular approval, medical marijuana initiatives, the most incremental and widely adopted of all the reforms, confront serious challenges. Since marijuana is still classified as a Schedule I (prohibited) substance under the Controlled Substances Act of 1970, it cannot be prescribed legally. D.C. and the eighteen states pursuing medical marijuana have evaded this prohibition by allowing doctors to "recommend" the drug, and by extending access only to those people suffering from illnesses or treatments for which marijuana use presents some kind of competitive advantage over other drugs. Less addictive than some legal medical prescriptions, and known for its ability to stimulate appetite or induce sleep, marijuana has several generally accepted treatment applications. In an interview, Metropolitan Wellness Center founder Mike Cuthriell was quick to stress these beneficial uses of the drug, and he mentioned that he became interested in medical marijuana only when someone close to him was dying of cancer and encountered difficulty in obtaining the drug.
While reformers emphasize the therapeutic advantages of marijuana, the drug stands alone among Schedule I substances in the Controlled Substances Act of 1970 as the only one that did not start out as a medicine. The similarly classified drugs heroin and cocaine both had long histories as painkillers and numbing agents used by doctors and dentists. As the federal government pursued illicit dealing in these drugs, the market for them went underground. In response, the federal government imposed new laws on the District—like mandatory sentencing, asset forfeiture, and no-knock searches—that would later become fixtures of the modern drug war. In this way, D.C. served as a proving ground, lowering the threshold of consent for new tactics and suggesting the targets and the settings (African Americans engaged in urban street dealing of narcotics) for which those tactics would be deployed.
---
By the time President Bush dangled crack cocaine before a national audience, cities decimated by urban blight and endangered by violent drug rivalries had become familiar facts of national life. These realities unfolded alongside other developments, including the rise of African-American big-city mayors across the northeast and the coalition of public employees, minorities, and traditional labor unions supporting them. In D.C., the federal government granted the city "home rule" in 1973; residents obtained the right to be governed by an elected mayor and thirteen-member city council, but all official actions could be reviewed (and reversed) by the federal government.
This unresolved tug-of-war between democratic rule and congressional power means that the battleground for District autonomy lies as much in the ability of the city to chart its own policy course as it does in the right to be represented by a voting member in Congress. Given this, it comes as no surprise that city officials moved gingerly when it came to medical marijuana. For Congress and for much of the country, illicit drugs had become a metaphor for and occasionally a dramatic example of the District's inability to govern itself—with no image more searing than that of Mayor Marion Barry's arrest for crack cocaine possession. This in turn supplied an unspoken but potent critique of the black freedom movement as it evolved from desegregation to the assumption of political power.
While much was at stake when voters went to the polls in 1998 to decide whether marijuana should be available to patients, D.C. residents did not show much reticence, with 69 percent of voters approving the measure. Congress responded by forbidding any federal money to be spent on counting the vote and then, when that tactic was rejected by the courts, by prohibiting any federal money to be spent implementing the initiative. In 2009, a Democratic Congress lifted a series of bans that previous Republican leadership had placed on District appropriations bills, including those that targeted spending on abortion, consideration of same-sex domestic partnerships, needle-exchange programs, and medical marijuana. Nevertheless, District officials proceeded cautiously as they walked the line between the popular vote and the federal government's continued insistence on designating marijuana as a Schedule I substance.
A "clarifying" memorandum issued by the Department of Justice in June 2011 seemed to signal a green light, albeit a modest one. "It is likely not an efficient use of federal resources," Deputy U.S. Attorney James Cole wrote to the state attorneys general, "to focus enforcement efforts on individuals with cancer or other serious illnesses who use marijuana as part of a recommended treatment regimen." But Cole also pointed out that large-scale production of marijuana, and the diversion to illicit markets that inevitably accompanied it, did not meet federal government approval and was not shielded by state law. True to its word, the Department of Justice has recently cracked down on medical marijuana cultivation and sale throughout California and Colorado.
D.C. officials concluded that they could implement the marijuana initiative, but only in a highly controlled and circumspect fashion. The city's voluminous regulations became known as "control from seed to sale." Small amounts of marijuana produced in city-licensed cultivation sites will have a specific botanical "fingerprint" that can be used to trace the drug back to its point of origin; no one will be able to deal on the side and get away with it. Similarly, city-licensed dispensaries will have to track marijuana receipts and sales down to the gram, and their street presence will have to be subdued (no flashing neon cannabis lights) and extremely secure.
These are precautions that Mike Cuthriell welcomes. "The federal government is watching," the founder of the Metropolitan Wellness Center told me, "but the failure of other programs weighs just as heavily." As he shrugged in response to the government's most recent medical marijuana raids, he seemed to harbor sympathy for the feds. "I get the sense that they are truly targeting businesses not necessarily running the best operation," he said. Despite these rigorous controls, or perhaps even because of them, the dispensation of medical marijuana will inevitably be liberalized for those with access to an amenable doctor, the ability to pay for it, and a willingness or an ability to present symptoms that justify its use.
---
This kind of liberalized marijuana policy and access stands in contrast to the D.C.'s posture on other illicit drugs—a fact well known to the staff of Community Connections, Ltd., a mental health provider that keeps its main offices just steps away from Cuthriell's door. But it is one that has had little discussion in the drug reform debate, perhaps because the work of Community Connections is somewhat under the radar. As the city's largest private, nonprofit mental health resource, Community Connections is familiar to the federal government and to the city as a contractor offering services that, before the early 1980s, would have been dispensed in institutions. In the wake of Ronald Reagan's massive deinstitutionalization of the mentally ill, social service workers and private charities founded organizations like Community Connections to handle the same caseload, but in a mostly outpatient setting.
While Community Connections is familiar to the government, it is has an uneasy and mostly silent relationship with the neighborhood in which its offices reside. Most nearby residents assume (incorrectly) that it is a methadone clinic, and they link (probably correctly) the presence of disheveled and sometimes disturbed people in a nearby park to the work that Connections is doing. Public messes discovered in the morning are sometimes blamed on Community Connections, although it is just as likely that they come from carousing bar patrons on Barracks Row.
Many clients are referred to Connections via the federal courts, and most parole and probation cases are handled by an independent federal agency, the Court Services and Offender Supervision Agency (CSOSA). Many of the convictions that sent clients to Community Connections' door were for drug infractions, and whether these clients are under pretrial monitoring, serving split sentences (between prison and community supervision), or participating in parole and probation programs, drug testing is a fact of life for them. So is drug use. CSOSA reports that 90 percent of the people in its community supervision program admit to having consumed illicit drugs.
Drug charges, both felony and misdemeanor, account for roughly one third of all arrests in D.C., joining assault (34 percent) in a statistical tie. There can be little question that the drug war continues to clog the criminal justice system in the District, diminishing its overall efficiency and effectiveness, driving up plea bargains, driving down clearance and conviction rates for other crimes, and undermining the legitimacy of the entire criminal justice enterprise in the eyes of the neighborhoods most troubled by crime. Community-based substance abuse treatment centers like Community Connections are a cheaper and generally more effective way of dealing with the problems most associated with addiction to illicit drugs, but these programs are not numerous or large enough to handle the bulk of the casework for the city.
For those caught in the cycle of poverty, addiction, and arrests, the drug war in the District is much the same as it ever was. Even the most palliative of reforms—needle exchange for users—has foundered in recent years. Congress repealed the prohibition against these exchanges at the same time it allowed planning for medical marijuana to go forward. But since then the largest program in the city, PreventionWorks!, has closed because of a shortfall in private donations and a delay in funding from the city.
---
Since its earliest days, the drug war's most egregious and expensive components have been directed against the people who are clients at Community Connections and others like them. Yet the course of reform in the District today suggests that the drug war as it applies to the privileged will change significantly, but the one that targets the impoverished will remain untouched.
This leaves the question of D.C. autonomy in an unusual place. The poor already experience state power in a dramatically different fashion than the rest of us. But it is an altogether new and discomfiting proposition that a community's sovereignty is limited to questions dealing with certain classes but not others. Typically, when sovereignty is qualified, it is done along geographic or functional (often budgetary) lines. But in the District, with a federal drug war, federal courts, federal prisons, and federal parolees and probationers, sovereignty may evolve in a way that mimics the race, gender, and class distinctions once formally embedded in citizenship. D.C. is winning the right to act autonomously for the privileged—and this battle has proven arduous in and of itself—but it remains as powerless as before when it comes to the fate of many of the powerless themselves.
Washington D.C.'s heavily constrained sovereignty positions it, once again, as a bellwether for the fate of drug policy. Individual states may successfully wrest the marijuana policy portfolio from the federal government, but when it comes to the management of other drugs, D.C.'s lack of autonomy exaggerates, but does not distort, the problems they will encounter. It has always been a federal drug war, and it will operate just as efficiently by compulsion as it does by consent. Those who wish to scale back prisons or reformulate drug laws—and today, conservatives have an assertive presence in these related efforts—need to make demands upon the federal government, including the president, and bear in mind places like Community Connections. In a context of economic recession and austerity, progressives have been sheepish about advocacy for treatment and social work. If this trend continues, then these approaches will languish as conservatives with a more confident sense of purpose put their own policy prescriptions before the American people as efficient and cost-effective answers to the nation's failed drug war.
---
Kathleen Frydl is the author of The Drug Wars in America, 1940-1973, due out in April by Cambridge University Press. Her first book, The GI Bill, won the 2009 Louis Brownlow book award from the National Academy of Public Administration.