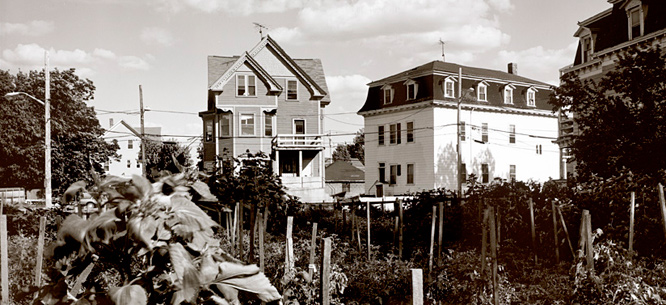 In a special symposium, Karen Narefsky and Aaron Tanaka offer two visions for socializing the spaces where we live and work.
Karen Narefsky: "The role of the state is to provide fundamental services and goods to the people without concern for profit. One of those must be safe, quality affordable housing. Currently, speculative pressures on land deny the right of housing to those unable to pay exorbitant costs. If you own land, you can raise the price of it as much as the overheated market will bear. If you don't own land and can't afford the rent, then you are shut out of housing altogether.
What is to be done? Take land off the speculative market, build housing on it, and keep it permanently affordable for anyone who might want to live there. . . The public housing I envision would not be the public housing most of us know. It would be resident-controlled, with democratically elected tenant leaders who make decisions about programming and problem-solving along with government workers."
Aaron Tanaka: "As long as land, and the resources on it, remain commodities to be bought and sold for private profit, the tendencies towards concentrating ownership and ecological exploitation remain intact.
Community land trusts (CLTs) are an existing and increasingly popular strategy to respond to these challenges. . . . Unlike in traditional capitalist models of ownership, land in a CLT is owned by the nonprofit and leased to home and building owners at an affordable price. This framework—of public ownership and private leases—is an attractive one for redefining property rights as a whole."
These articles were adapted from talks given by the authors at Grasping At the Root.