A prolific writer and researcher for seven decades, Miller's greatest talent was putting that knowledge to work on behalf of activist groups in the United States and around the world.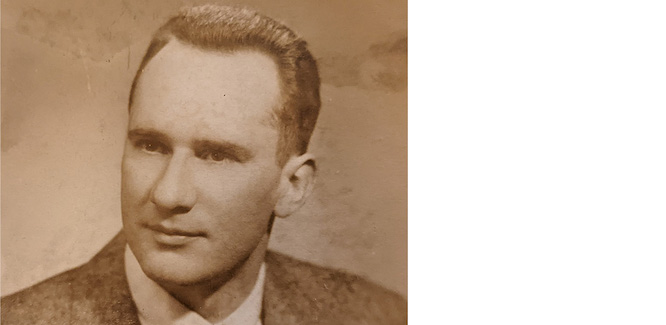 S.M. Miller—whom everyone called Mike—was one of the most prolific and influential sociologists of the past century, but you won't find my favorite of his quotes in any of his many writings: "The bombs in Vietnam explode at home. They destroy the hopes and possibilities for a decent America."
That statement is missing from Miller's books, articles, and research reports because he ghostwrote it for Dr. Martin Luther King Jr., who used it in speeches in Chicago, New York, Los Angeles, and elsewhere when he publicly expressed his opposition to the Vietnam War in early 1967. Like King, Miller recognized not only that poor and Black people bore the brunt of casualties in Vietnam, but also that the money the United States was spending on the war (and on the military-industrial complex more broadly) was draining funds that could be used to solve problems domestically, particularly in cities.
Miller—who died on October 27, three weeks before his ninety-ninth birthday—was a close advisor to King. He met the civil rights leader in August 1966 when he was invited to speak at the Southern Christian Leadership Conference's annual meeting in Jackson, Mississippi. They developed a friendship and working relationship. Miller wrote speeches, congressional testimony, and book chapters for King, including one on economic policy for the 1967 book Where Do We Go from Here?
Miller was a pioneer in making social science useful for activist, progressive groups in the United States and in other countries. He grew up in an impoverished Jewish immigrant family in New York. As he described in his essay "No Permanent Abode," they were often homeless, frequently evicted from their tenement apartments. Always down-to-earth—a man without pretensions, despite his remarkable professional accomplishments—he never forgot where he came from.
He was trained as an economist at Brooklyn College, Columbia University, and Princeton University, where he wrote a dissertation about leadership and collective bargaining in a local of a national union, a rare topic for economists at the time. He got his first teaching job at Rutgers University, where he taught from 1947 to 1949. Rutgers didn't renew his contract after he attacked the anti-union Taft-Hartley Act during a radio interview and refused to moderate his public statements. By the 1950s, Miller preferred the company of his more radical friends in sociology anyway, and he turned himself into a sociologist, teaching at Brooklyn College, Syracuse University, NYU, Boston University, and Boston College. His brilliant mind and passion for justice inspired generations of students.
"I was stunned by his bold assertion of progressive perspectives in the worst years of the McCarthy period," recalled Dick Flacks, who took a course with Miller at Brooklyn College in 1955 and later became a founder of Students for a Democratic Society and a prominent radical sociologist.
Along with C. Wright Mills and a handful of other sociologists, Miller challenged the dominant view of postwar social science that inequality and poverty were no longer serious problems. In a 1961 article for Dissent, "Are Workers Middle Class?" (co-authored with Frank Riessman), Miller contended that most American workers were not sharing in the benefits of the nation's prosperity: "The wages of large groups of workers, in the South, in New England, and in 'sick' industries are still very low; among workers who suffer most from discrimination—Negroes, Mexicans, and Puerto Ricans—poverty is often extreme." (This was one of many articles Miller wrote for Dissent.)
In all, Miller wrote about 400 articles and eleven books, mostly dealing with poverty and inequality, including Social Class and Social Policy (with Frank Riessman, 1968), The Future of Inequality (with Pam Roby, 1970), Recapitalizing America: Alternatives to the Corporate Distortion of National Policy (with Donald Tomaskovic-Devey, 1983), and Respect and Rights: Class, Race, and Gender Today (with Anthony J. Savoie, 2002). In 1960, for Current Sociology, he wrote the first comparative study of social mobility, pointing out that, contrary to the myth, the rate of downward mobility frequently exceeds the level of upward mobility. He was frequently quoted in the media and liked to write for general audiences, including a regular column for the liberal British magazine New Society. 
A prolific writer and researcher for seven decades, Miller's greatest talent was putting that knowledge to work on behalf of unions, civil rights, welfare rights, and anti-poverty groups in the United States and around the world. One of his most enduring insights was that the most compelling sociological ideas emerge from participating in the struggles of activists and citizens to build a more humane society. Throughout his long life, that's the kind of sociology he practiced. 
Miller had a knack for bringing people together. In the late-1940s, he and some friends in New York started a newsletter called Ideas for Action, which promoted ways for social scientists to use their expertise on behalf of unions, tenants' rights groups, community organizations, and other grassroots movements. They fundraised for the publication by charging small admission fees for parties that included entertainment by sympathetic artists, including the young Harry Belafonte. In the 1950s, he taught at a summer program at the University of Michigan where most of the participants were members and staff of the United Auto Workers union. While at Syracuse University from 1961 to 1965, he was arrested in civil rights protests and worked with local groups and a network of other academics and activists to shape ideas that became part of the nation's war on poverty. In the early 1970s, Miller co-founded Social Policy, a magazine designed, like Ideas for Action, to translate social science for activists to use. It is still published today. 
Miller developed the rare skill of being both an insider and an outsider. He taught at universities and worked for foundations, wrote policy briefs and speeches for progressive Democrats like Senators Robert Kennedy, Ted Kennedy, and Abraham Ribicoff, consulted for government agencies and quasi-public organizations—all while nurturing his close ties to progressive and radical activists who challenged the status quo, often through grassroots organizing and protest. He was always an ally, using his expertise and contacts to help give activists a voice in the corridors of power.
In 1951, he was one of the founders of the Society for the Study of Social Problems, which began as a progressive alternative to the staid and over-professionalized American Sociological Association. Ten years later, when the SSSP held its annual meeting in St. Louis, the hotel barred Miller's Syracuse colleague Charles V. Willie, a Black sociologist, from using its pool. Miller led the campaign to threaten to move the entire conference out of the hotel until it relented and changed its policy. 
For several years in the 1960s he worked for the Ford Foundation, where he convened meetings of academics and activists to work together on anti-poverty projects. He organized and chaired a social science advisory group for the Congress of Racial Equality (CORE). As a result of his advocacy, Ford began making grants to CORE and King's Southern Christian Leadership Conference as well as to the National Welfare Rights Organization, a key anti-poverty group founded by Miller's former Syracuse colleague, George Wiley. 
Although deeply involved in the Black-led civil rights movement, Miller expressed the concern—which he articulated in an unpublished autobiographical essay—that "if poverty was regarded as only a black issue, the war on poverty would have a limited future." So Miller campaigned for and initiated the Ford Foundation's funding programs for Latino, Native American, and Appalachian poor. 
Over many years, Miller worked directly with non-profit advocacy groups and governments on anti-poverty initiatives in the United States, England, France, India, Ireland, Israel, Hungary, Yugoslavia, and the Soviet Union. He looked at poverty not simply as a shortage of income but also as a condition he called "social exclusion"—a problem of political power, geographic isolation, and racial and gender discrimination. The European Union adopted his approach to conceptualizing poverty in the early 1990s. Tens of millions of people around the world were affected by Miller's work, even if they did not know his name. 
In 1973, Boston University recruited Miller to become chair of its Sociology Department. Along with colleagues Frances Fox Piven, Howard Zinn, and Helen Vendler, he led the faculty revolt against the autocratic president John Silber. In an interview with the New York Times, Miller described Silber as an "absolute monarch," explaining: "He has his favorites, his loves and his hates. One's fate seems to depend on the monarch's moods and prejudices."'
Miller was an early feminist, encouraging female scholars and activists to publish, raise their voices, and assume leadership positions. He was influenced by his marriage to Jean Baker Miller, a psychiatrist who taught at Wellesley College and authored the pathbreaking book Toward a New Psychology of Women. He described his efforts to be part of an egalitarian marriage in a 1971 essay for Social Policy, "The Making of a Confused, Middle-Aged Husband."
In the living room of their home in Brookline, Massachusetts, the couple hosted regular meetings of academics and activists to discuss political issues, incubate articles, and come up with ideas for getting academics involved in organizing. I looked forward to those gatherings and to my frequent lunches with Miller in-between. 
Miller's colleagues elected him president of the SSSP and the Eastern Sociological Society. He co-founded the International Sociological Association's committee on poverty and social welfare, chaired the National Council of Science's Committee on Under-Enumeration in the Census (to make sure that the Census didn't undercount the poor), and the American Academy of Arts and Science's committee on poverty. He was awarded Guggenheim, German Marshall Fund, and Fulbright fellowships to undertake his research. While teaching at Boston University and Boston College, and after he retired, he continued to work with progressive think tanks and action groups, including the Poverty and Race Research Action Council, United for a Fair Economy, Massachusetts Fair Share, the Commonwealth Institute, and Transitional Employment Enterprises (a program for women leaving welfare).
In 2009, the ASA bestowed Miller with the Distinguished Career Award for the Practice of Sociology. Miller continued to write essays, propose ideas to his wide network of friends, and to play tennis, into his nineties. His unconditional friendship, enthusiasm, and commitment to social justice, plus his remarkable mentoring and editing skills, influenced several generations of academics and activists on at least four continents.
---
Peter Dreier is professor of Politics at Occidental College.
A collection of Miller's non-academic essays, called No Permanent Abode: Autobiographical Writings, is available from Miller's son, Edward Miller, at gnedward [at] gmail.com.