Experience the culinary and cultural history of one of the world's great eating destinations.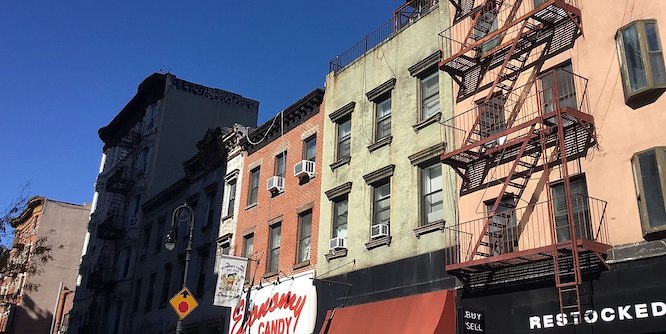 Make a $500 gift of support to Dissent by December 31 and we'll thank you with a curated culinary walking (and eating) tour of New York City's Lower East Side.
You'll enjoy a four-hour eating-and-walking tour while learning about the histories and food cultures that make the Lower East Side one of the world's great eating destinations. Along the way, we'll munch on an astounding variety of food including savory pastries from the Levant, tamales from a Mexican restaurant that makes its own nixtamal, juicy Chinese dumplings, bracing Vietnamese coffee, savory bao, Ukrainian pierogi, genuine egg creams, and Japanese katsu sando. Each tour is unique, but believe us, you need to come hungry!
Led by Arun Gupta—an investigative reporter and French Culinary Institute graduate—this is a one-of-a-kind opportunity specially curated for Dissent supporters. 
Your support enables Dissent to publish the finest in-depth, well-argued writing and analysis on the democratic left. 
Tour date is Sunday, May 7. Space is limited.