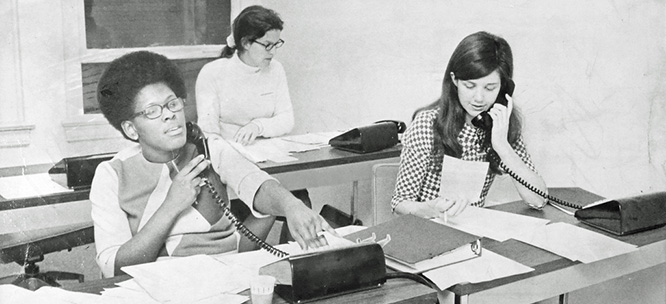 Unlike their counterparts in other industrialized countries, abortion providers in the United States don't simply perform abortions. Because of all the ramifications of the abortion wars in this country—the restrictions on the use of public funds, the scarcity of facilities that are able (or, in the case of hospitals, willing) to perform abortions for sicker women, and, most crucially, the overrepresentation of the poorest women in America in the population of abortion recipients—U.S. providers have become de facto social workers, fundraisers, and travel agents, to name just a few of their ancillary roles.
Take the case of Laverne (not her real name), a patient who recently came to a clinic in the South. She has numerous medical problems, some quite serious, including a history of hemorrhaging after the deliveries of her children. At the time of her contact with the clinic, she was just under twenty-three weeks pregnant—a condition she was late to discover because her periods had stopped due to one of her medical treatments. Given her fragile health status and her history of difficult births, her obstetrician strongly advised an abortion.
Given her health problems, stage of pregnancy, and high risk for catastrophic bleeding, the abortion clinic's medical director felt it was safest for her abortion to be done in a hospital. The clinic staff did locate a nearby hospital that was able to do this abortion, but the cost would be $7,000—an utter impossibility for Laverne. Her family was financially destitute. She had recently lost her job due to her health problems, and her husband had been fired for leaving work and rushing home when one of their children called to say she had fainted. Her household included several other dependent relatives. There simply was no way to come up with $7,000.
The clinic director sprang into action. She put out a message on a listserv of abortion-providing colleagues and asked for help. Several people responded immediately, including the medical director of an abortion clinic in a West Coast hospital. The director offered that her facility would provide the abortion at considerably less than the $7,000 figure that had been quoted earlier. A staff person of the southern clinic then called the National Abortion Federation (NAF), which was able through several of its funds to cover the cost of both the procedure and Laverne's travel to the West Coast. Laverne's medical records were faxed to the hospital.
The southern clinic's work was not done, however. Laverne had never been on an airplane or even to the local airport, nor had she ever left her home state. Therefore, staff booked her ticket (using the clinic's credit card while waiting for NAF reimbursement), coached her on airport protocols (such as bringing identification, using the monitors to find connecting flights, and not bringing usual-sized toiletries), and gave her cash for expenses along the way. At the West Coast doctor's suggestion, the clinic also made contact with ACCESS Women's Health Justice, a nonprofit organization that helps women navigate abortion and other reproductive services. ACCESS volunteers provided her housing for two nights in their city and brought her to and from the clinic each day, along with driving her to catch her early-morning return flight. About a week after her first contact with the initial clinic, Laverne was back home, with her abortion successfully completed.
What is remarkable about this story is precisely how unremarkable such events are, even though they take place hidden from public view. Over the course of many years of observing abortion provision, I have heard countless versions of this story, in which providers have gone to enormous lengths to overcome obstacles and get women the procedures they need in a timely manner. Numerous women in crisis situations have benefited from these kinds of efforts. What does seem unusual about Laverne's case, however, is the particularly profound connection she made with all those who came in contact with her. As the director of counseling at the West Coast hospital wrote to me in an email, "The patient touched the hearts of all the staff who had the privilege of taking care of her. She also warmed the hearts of her fellow patients over her two-day visit at our clinic. . . . [T]he patient had a gift for reassuring and bonding with others. The day she left, she hugged all the patients good-bye who were with her in recovery. . . . [S]he expressed her gratitude and love to all those who took care of her." One of the volunteers who had housed her thoroughly enjoyed taking her sightseeing between the first and second day of her procedure. Many hospital staff shared her excitement over her first flight, in which she had used her phone to take photos of the clouds so that she could show them to her kids. Writing about her reaction to this case, the head counselor at the southern clinic concluded, "This is why we do what we do."
The good feelings that Laverne's case generated, I believe, were not just due to this patient's unusually engaging personality. Within the space of a week, five organizations—the southern clinic, the provider listserv, NAF, the West Coast hospital, and ACCESS—worked seamlessly together to get a penniless but resilient woman across the country to receive state-of-the-art medical care. This case reinforced to the providers involved the extent to which they are part of a community with a shared sense of mission, a community in which they all have each other's backs.
For this writer, the Laverne case delivers two take-home messages. The first, obviously, is about both the decency of the abortion-providing community and also its effectiveness in making these kinds of arrangements, even while the field is under such severe siege from its opponents. The second is that our current health care policies covering abortion are unacceptable. Laverne is a Medicaid recipient in a state (like thirty-two others) that only permits payment for abortion in cases of threat to the life of the woman or pregnancies resulting from rape or incest. Though her health problems are serious, doctors would no doubt disagree whether continuing a pregnancy would be "life threatening" to her, even if they did all agree such a course would pose some risk. Clearly, no one involved felt it worthwhile to try to struggle with her state's bureaucracy to get Medicaid coverage for her abortion (an often futile task even in more clear-cut cases).
So what becomes of other women in medical and social situations similar to Laverne's? As heroic as the efforts of all those working with Laverne were, it is folly to think that the abortion-providing community is in a position to handle all such cases in this manner. Our present Medicaid policies with regard to abortion—dictated by the notorious Hyde amendment—are barbaric.
---
Carole Joffe is a professor at the Bixby Center for Global Reproductive Health at the University of California, San Francisco, and her most recent book is Dispatches from the Abortion Wars: The Costs of Fanaticism to Doctors, Patients and the Rest of Us.
An earlier version of this post appeared at RH Reality Check.