Current unemployment numbers now rival the peak during the Great Depression.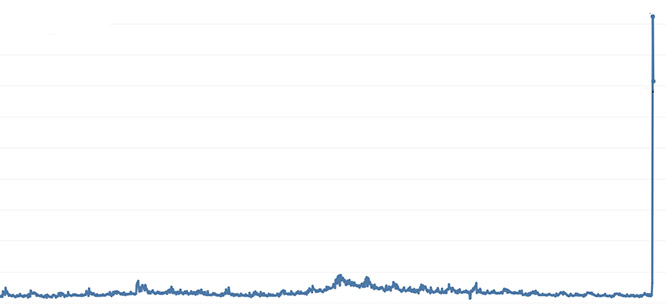 New unemployment claims continued to climb in the week ending on April 11. Nationally, 5,245,000 workers filed new claims, bringing the total to 22,634,000 new claims since March 21 (when the first COVID-19 layoffs starting hitting the books). As this week's release concludes glumly: "This marks the highest level of seasonally adjusted insured unemployment in the history of the seasonally adjusted series."
We can now also begin to see the impact on national and state unemployment rates. The weekly claims data allows us to calculate the "insured unemployment rate," or the share of labor force receiving UI benefits (the Department of Labor data calculates this rate with a one week lag; the calculation in the graphic below includes claims through April 4).
Keep in mind, this represents only a fraction of the actual unemployment rate, which is the share of the labor force unemployed but looking for work. Given obstacles to UI eligibility in state programs, intentionally burdensome application systems, and a shorter duration of benefits in many states, only about a quarter of unemployed workers make it (or stay) on the rolls of the insured unemployed. Over the past decade, the insured unemployment rate has run between a third and half the actual unemployment rate.
The rates of insured unemployed in the states for the week ending April 4 range from 3.8 percent in South Dakota to 17.8 percent in Rhode Island. For a conservative estimate of the actual unemployment rates by state, double these numbers. Those estimates—putting most states in the range of 20 to 30 percent—are steeper than the unemployment rates of the Great Depression.
---
Colin Gordon is a professor of history at the University of Iowa. He is the author of, most recently, Growing Apart: A Political History of American Inequality and Citizen Brown: Race, Democracy, and Inequality in the St. Louis Suburbs.