Joel Berger, a second-generation Detroit public school teacher, talks about teacher protests over the city's dilapidated schools and the water crisis in Flint.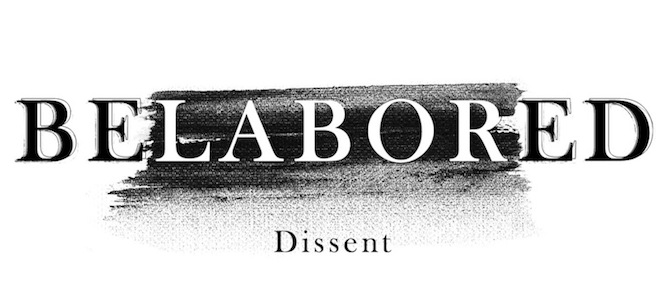 Podcast (belabored): Download
Subscribe to the Belabored RSS feed here. Subscribe and rate on iTunes here or on Stitcher here. Check out the full Belabored archive here. Tweet at @dissentmag with #belabored to share your thoughts, or join the conversation on Facebook. Belabored is produced by Natasha Lewis.
It's no coincidence that two longstanding urban crises have exploded in Michigan in the past few weeks: one unfolding in poisoned pipelines of Flint, where children have been sickened by lead contamination, and the other erupting in the dilapidated schools of Detroit, where teachers have launched "sickouts" in protest of deplorable working and learning conditions. In both cases, the destruction of local democracy and the degradation of working-class communities went hand in hand. We talk to Joel Berger, a second-generation Detroit teacher, about what it's like to work in a public school system dominated by an unelected emergency manager and how the labor movement can and should respond.
In other news, we look at a government effort to track gender discrimination, Uber's latest attack on drivers, unrest at the New York port, and an agenda for black futures. With recommended reading on the rough world of professional hockey, and the dilemma of the 40-hour workweek.
News
Obama targets gender pay gap with plan to collect companies' salary data (Washington Post)
Thousands Of Workers Walk Off The Job At NY, NJ Ports (Gothamist)
Investigation begins into N.J., N.Y. port walkout, as dockworkers return (NJ.com)
Uber Drivers in New York City Protest Fare Cuts (New York Times)
9,000 Uber Drivers Planning to Disrupt Super Bowl With Protest (New York Observer)
Black Youth Project 100: Agenda for Black Futures (BYP100)
Conversation
Joel Berger, second-generation Detroit teacher, Cass Technical High School
Controversial Emergency Manager Of Detroit's Public Schools Resigns (NPR)
Teacher sick-outs close nearly all DPS schools (Detroit Free Press)
What Flint's Dirty Water and Detroit's Angry Teachers Have in Common (Mother Jones)
Sarah and Josh: Belabored Podcast #16: Who Bankrupted Detroit? (Dissent)
Argh, I Wish I'd Written That!
Michelle: Kati Sipp, Dream Bigger to Do Better (Hack the Union) and Andrew White, How basic income can solve one of the digital economy's biggest problems (The Conversation)
Sarah: John Scott, A Guy Like Me (The Players' Tribune)