Marshall Berman, distinguished professor of political science at CUNY and a longtime editor of Dissent, passed away on September 11. In the coming days, we will be posting tributes here from some of the many friends and admirers he left.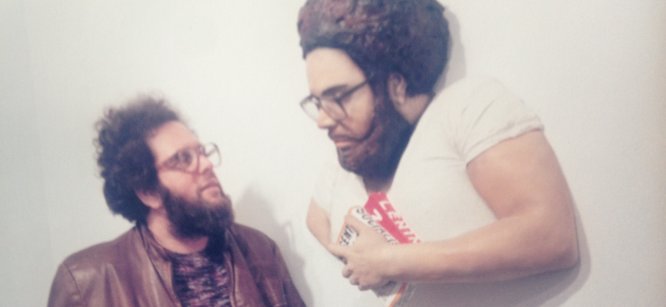 Marshall Berman, distinguished professor of political science at CUNY and a longtime editor of Dissent, passed away on September 11. In the coming days, we will be posting tributes here from some of the many friends and admirers he left. 
Michael Walzer
Mark Levinson
Andy Merrifield
David Marcus
Todd Gitlin
Robert Christgau
Marshall was a good friend over many years—almost half a century; he was a political comrade for all those years; and he was a lovely human being. Judy and I knew him first as a very vulnerable young man, a graduate student, miserable in Harvard's Government Department (as I had been not many years before). When he was especially unhappy, he would visit us and hang out in our house, with our kids. I think that we raised his spirits, and he certainly raised ours. I remember vividly how he dragged us to the first Earth Day celebration in Cambridge, on the banks of the Charles River. Judy and I were skeptical, probably wrongly, but Marshall and our two daughters, eight years old and three years old, had a wonderful time.
Born in 1940, Marshall was in important ways a child of the sixties. Though he hated the way that decade ended, in ultra-left posturing and experiments in violence, he never turned his back on all that had gone before. He relished every liberating and every participatory moment—one of his early articles in Dissent was a retrospective appreciation of those feverish years. And his lovely essay, from the year 2000, on "jaytalking" is an attempt to figure out how the critical culture of the sixties might be reconstituted in these latter days.
But his love of the sixties, and of the New Left, produced in some of the Dissent elders a certain wariness, so it was some years before he was fully admitted to our little circle. I was never wary, in part because Marshall and I had another connection, in addition to our shared sense that the Harvard Government Department was not a utopian society. He was, as I am, a man of the left and a lover of Zion. Those haven't always been commitments easy to combine, but he combined them with grace, and it helped me a great deal over the years to talk and walk with him.
He was also a Marxist, of sorts, though the images of Marx that he put on his book covers and his T-shirts were not the ones we are accustomed to. I have read many Marxist writers in my time, and I can say with confidence that Marshall was not a Marxist Marxist, but one of his own kind. He focused on the writings of the young Marx, especially the Economic and Philosophic Manuscripts, and I have always thought that in reading those texts he also improved them.
Eventually, the other editors of Dissent recognized in Marshall the high intellect that they required and admired—and they recognized something else too, which doesn't always go along with high intellect: a buoyancy of spirit that could lift us all and make Dissent a better magazine, which it did, which he did. He became our urbanist and our in-house critic of the anti-urbanists, all the desecrators of cities. He described again and again, in vivid detail, for all our readers and for many others too, the connections of modernism, urban life, and human emancipation. He resurrected the old medieval maxim Stadtluft macht frei: the air of the city makes us free. He found that freedom everywhere, in the busy streets of Manhattan; in the clubs and cafes of Greenwich Village, in the gaudy lights of Times Square; in the Bronx where he grew up, which died and was reborn; in the graffiti scrawled on New York's subway cars; and in the music of the city, from jazz to Broadway to rap.
Avram Barlowe, a colleague of my daughter's at the Urban Academy, an alternative high school in the New York City system, was a student of Marshall's and has written a brief account of one of Marshall's visits to Urban. He has given me permission to quote it here.
Marshall was the lone white participant on a panel that debated rap music and censorship. He opened by quoting violent lines from Shakespeare and then seamlessly transitioned to the words of Public Enemy. Just about everyone in the room was amazed by his fluency with late '80s rap lyrics and his ability to locate them within a tradition that the students (and some of the panelists) were barely familiar with. His appearance, as usual, was rather disheveled and his knapsack was mended with grey duct tape. One of the students, 14 years old, leaned over to me and whispered, "This guy is amazing, but is he one of those homeless geniuses?"
Only the adjective was wrong. Marshall and his family were at home here in the Upper West Side shtetl, and this city was also his home. It made him angry sometimes, and sad sometimes, but with his mind and heart he encompassed and embraced it. And that was his genius.
What may have been his last lecture was delivered only a few months ago in the Great Hall of CCNY. The Hall was packed with people of all ages who admired Marshall and who loved him. He climbed the steps to the podium like an old man, but he spoke of this city with the ardor of a young man. When he finished, we all stood, everyone stood, and applauded. And I thought, this is the way it should be.
The evening that I learned of his death, I sat reading some of his old Dissent articles. We will post them; take the time to look at them; they are buoyant still; they will lift you up.
Zichrono l'vracha—may his memory be a blessing.
—Michael Walzer
(This piece was written for and delivered at Marshall's memorial service.)
---
1. A little more than thirty years ago, shortly after I started working at Dissent, I get a phone call from Irving Howe. "It's just dazzling!" he exclaimed. Irving—not a man to overuse superlatives—was describing an article that Marshall Berman had just submitted to Dissent. It was a piece that later was a part of his magisterial book, All That Is Solid Melts Into Air.
2. On the day before school started, I wandered into what was then called Labyrinth Books, near Columbia. I went to the second floor and there, in between the shelves, was Marshall, half sitting and half lying on the floor, stacks of books piled high around him and papers spread out in half a circle all around him. He was blocking the entire aisle.
"Marshall," I said, "what are you doing?" "Preparing my classes," he said. "This place is great…it has everything I need!"
3. I read All That Is Solid Melts Into Air as soon as it came out. I was just starting my dissertation at the time and I remember having coffee with Marshall. With what I now consider an embarrassing youthful naïveté, I told him I wanted to write the history of economic thought in the way—meaning with the passion, the feeling, the urgency—he wrote about political ideas in All That is Solid. He smiled and said that was among the nicest things anyone had ever said to him. Then he said, "Do it, man." I tried. And while that dissertation got written, I utterly failed to even approach Marshall's spirited style.
4. I love his voice, or more precisely his words. Listen to Marshall speaking, or writing, about the great art historian Meyer Schapiro (also, by the way, a Dissent editor). You learn something about Schapiro here, but also something about Marshall:
My friends at Columbia were saying, You have to see this guy, he's a living legend. I was cynical about living legends, but at last I went, and jammed against the wall in an overheated, overcrowded room. Inside five minutes I was knocked out. He talked about Gauguin and Van Gogh—and Zola and Shakespeare and Augustine and Engels and William James and Tolstoy and Picasso and Non-Euclidean geometry; as he spoke, he projected an amazing flood of images, modern and medieval, paintings and newspaper photographs and blueprints and cartoons, representational and abstract, high and low, works thousands of years old and works that he said weren't finished yet. He made dazzling jumpcuts into the past, into radically different cultures, into visions of the future.

His talk reached a dramatic climax a couple of minutes before the bell, and finished exactly when it rang. But it sounded like he could go on forever. I sighed: did he have to stop?…. DON'T STOP! It was like sex, or music, or a few other peak experiences: he had shown us the richness of being. And every one of us seemed to feel he had done it for ourself alone.

"So what did he say?" my girlfriend asked that night. I felt I could spend my whole life trying to explain, and never reach the end.
5. I was always running into Marshall in the strangest places. Not just on West End or Broadway or the Metro Diner or Henry's Restaurant, but in Spain and France, where I kept seeing his books in bookstores. A few years ago, on vacation with my family in Lisbon, we stumbled upon a small museum. The museum was featuring an exhibition on modernity. In between the paintings, sculptures, and electronic exhibits there were quotes from Marshall etched on all the walls.
6. Marshall was a Dissent loyalist. I once asked Marshall about his relationship with Irving Howe." So many similarities: both Jewish, both from the Bronx, both staggeringly brilliant. But also, as representatives of their different generations, so different. Irving was a man of the Old Left, at times a fierce polemicist in the Trotskyist tradition; Marshall, as sweet as Irving could be fierce, was an embodiment of the New Left. Marshall said he loved Irving (Marshall didn't "like" anything, it was always "love"). But it was complex. There were years where they didn't talk. Life was complicated. And Marshall liked (no, loved!) embracing contradictions.
When Irving died Marshall penned a tribute that focused on Irving's capacity for change. Marshall wrote about an essay by Irving from the very early 1970s, "What's the Trouble? Social Crisis, Crisis of Civilization, Both?" Marshall did a detailed analysis of this article (he called it "the best piece Irving ever wrote"), casting it as a turning point for Irving and Dissent. I think it explains Marshall's own commitment to the magazine:
Suddenly Irving had shifted and deepened the focus of political thought, to explore "those tormenting ultimate questions" about "the meaning of existence." We all must face these questions, he says, and ask—in the words of the great 19th-century Russian writers, and in Irving's own italics— "How shall we live?" At the climax of this essay, Irving highlights Dostoevsky and his meditation on the idea of "The Golden Age": it can never be realized in the world, yet without it, everyday life in the world can mean nothing at all. At the essay's end, Irving insists that "the effort to force men into utopia leads to barbarism." But then, at the very end, he affirms that "to live without the image of utopia is to risk the death of the imagination."

This essay marked a creative breakthrough. Irving had spent years fighting the New Left, which was even more furious in its own fighting; but now ….Irving not only could see how valuable our movement had been, but could say what it ultimately meant in greater clarity and depth than any of us had ever been able to say it. The New Left came into being not to promote a lifestyle, but to confront the most urgent spiritual question, How shall we live? ….

It wasn't just that Irving was reminding us why we were out there; he was generous enough to admit that we had reminded him of why he was out there. True, he could only see the light after our star died; but it was impressive that he could see it and say it at all. As the New Left disintegrated, Irving grasped its deepest drive and reason for being, and he internalized that drive and that reason and made them his own. …."What's the Trouble?" is not only a fusion of deep thinking and deep feeling, but a brilliant speech-act, a rich and complex work of communication. It helped transform Dissent from a sectarian base into an open political and cultural space, where democratic socialists who really meant it and survivors of the New Left—the Slightly Used Left, I used to call us then—could talk and listen and think and learn from each other, and have arguments without walking out, and imagine a golden age. It lifted Irving from a fighter to a leader.
7. After Marshall died, Corey Robin wrote on Facebook that every ten minutes tweets about Marshall were appearing from all around the world, in Spanish, Portuguese, French, Italian, and Turkish.
8. Marshall is not here and we all miss him terribly. If he were here, there is one thing I am sure he would tell us: he would say we have to keep on keeping on.
—Mark Levinson
---
I met Marshall in the spring of 1994 at the Metro Diner, my first NYC staging post and his last. We'd encountered each other a few months earlier, in Oxford, because I'd invited him to a conference I'd co-organized on social justice and the city. Marshall read out a paper on rap. This wasn't quite true: he sang it out, bawled out refrains from Melle Mel and Chuck D. Marshall blew everybody away that afternoon; not just because of his immense intellect, nor even because of the weird mélange of political theory and pop culture; more because of his intense honesty and emotional charge, an almost-unbearable frankness to talk about himself.
It wasn't enough for Marshall to understand the contradictions of capitalism, the thrills and traumas of life, the delights and hazards of New York; he felt them within. He also felt the need to share the experience with other people, to empathize with other people, to become a Gramscian "organic intellectual," a thinker who internalizes those elemental passions, who somehow tries to make sense of them. It's an approach that's asking for trouble. But Marshall's modernism never shied away from trouble, even if he was one of the most vulnerable men I ever knew.
I'll never forget the thrill of meeting Marshall at the Metro Diner. I remember sitting in a booth next to 100th Street, facing westward. When he arrived he insisted I faced the other way, turned eastward: So I could watch the action along Upper Broadway, of course, the central artery of his neighborhood, from which he derived much energy and spirit, a street he'd seen change over the years, a street he loved maybe more than it loved him. But that didn't matter for Marshall. To live happily in NYC meant you had to embrace its bad side. You had to look the negative in the face and live with it. He loved to cite Hegel.
It was Marshall who inspired me to come to the Upper West Side, to live there myself. I did for a number of years, for a few troubled years, deliriously happy years, and Marshall and wife Shellie became dear friends, a dynamic duo that inspired my wife and I, inspired us how to live, how to be happy. Marshall wrote us a glowing co-op board reference, telling of how much we loved the Upper West Side, of how the Upper West Side needed people who cared, people like us. So please let them into your building! That was pretty much it for Marshall, his style, both lyrical and childlike, a truth and sincerity that cut through the crap, that made crap honest.
For a few years Marshall and I hung out. We watched little Danny play in Central Park, we ate ice cream on the Lower East Side—Marshall had his favorite parlors; we passed New Years at Steak Frites (near Union Square, another favorite haunt), suppered at Pertutti's (near Columbia, gone in 2008). Saturdays we'd take in a movie at Lincoln Plaza. We'd often get there late for the showing—walking and venturing up and down subways steps was slow going with Marshall. Usually few seats remained. I can still see Marshall now, his huge bulk only adding to the momentum, frantically hobbling down the aisle, grabbing those last remaining seats, invariably on the front row, almost under the screen. Sometimes we'd chill at Marshall's sprawling apartment on West End Avenue, in a turn-of-the-century building he'd occupied since the early 1970s (and his mother before that), with its special, ornate facade. Home was crammed with books, recent and well-thumbed, and brimmed with the ordered, disordered chaos of Marshall's very being. Above his writing desk, a photo of Gabriel Garcia Marquez, one of the heroes he's never really written about.
Marshall may have mistrusted living legends, but he had people he admired, even while he criticized them on the page. He once told me, with undisguised pleasure, that after he'd written (in the Nation) a review of Alfred Kazin's A Lifetime Burning in Every Moment, which kicked off with Mickey falling into the bread mix in Maurice Sendak's Into the Night Kitchen, Kazin, nearing death, sent him a postcard, pointing out a minor factual error. The key revealing item was that he'd signed himself off, "Yours, Alfredo K.," after Marshall's playful review.
Marshall got depressed about things he didn't like. He didn't like my leaving NYC, letting it down, letting him down, letting myself down. I just couldn't sustain his intensity, couldn't bear the weight of all those contradictions, couldn't do it like him. I was having a hard time with things then. We drifted apart and for awhile I did feel like I'd let him down, let Shellie down. For a few years I think he was angry at me. We never made it up in person. He did forgive me, though, I think he did, and I remember we last spoke, on the phone, at Yom Kippur, 2003. I never saw him again, but he did give my book, Magical Marxism, a wonderful, beautiful blurb, one I shall cherish, one which makes the book better than it is.
Marshall invented a real world which, like Isaac Babel's, is populated by sadistic authority characters and mystic visionaries, figures like Gedali, solemn old men with gray beards. Marshall's Marxist adventure wrestled with both worlds, and knew how they went together. He was like Gedali, "the founder of an unrealizable International," a "revolution of good deeds and good men." "Where's the joy-giving revolution?"
When I heard Marshall had gone, I broke down. When I heard where he'd gone, I had an uncontrollable flood of tears. Yet now he's gone, I guess that if it had to happen someplace, the Metro Diner would be where Marshall would have wanted it. The Big Apple now seems littler for me, Times Square's lights dimmer. Marshall's spirit no longer haunts the streets. Now it fills the sky. There it'll remain solid long after the world Marshall knew melts away. Meanwhile, I'll always remember my diner with Marshall.
—Andy Merrifield
---
For Marshall the failure of modern capitalism—in both its industrial and postindustrial phases—was as much the emotional suffering it caused as its troubling maldistribution of goods and services. This was why Marshall found the young Marx, who writes of alienation, and the young Lukács, who writes of a particular form of alienation (reification), so appealing in the early 1960s. Their ideas were ways of explaining what Marshall already suspected was wrong with the world he inhabited: it was not so much that his father was a failed garment-district middleman but that his father had suffered the psychic and spiritual costs of this failure. This personalization of Marx and more generally of social criticism was what gave Marshall's thinking its poignant erudition. It is what drew him to the more humanist side of Marx and the more humanist side of the left. "Even when capitalism was highly successful," Marshall wrote, the young Marx helped him realize it still "could be humanly disastrous, inflicting upon people insult and injury by treating them as nothing more than a commodity." The great injustice of modern life was not the inequities alone but the high tax they placed on us: the ways in which they limited our range of expression as well as our formal freedoms, our libido as well as work week, the ways they helped turned whole neighborhoods into expressways.
—David Marcus (read more at n+1)
---
What Marshall will likely be most remembered for—and deservedly—was his visionary 1982 book All That Is Solid Melts into Air: The Experience of Modernity. This was truly a revelation, an evocation and sometimes a prose-poem with footnotes. Here he embraced Marx as a prophet—guided not so much by Old Testament wrath as by the idea (written by Marx and his pal Friedrich Engels at a peak revolutionary moment) that what might just be heaving into sight would be "an association in which the free development of each is the condition for the free development of all." This Marx, to him, was "one of the first and greatest of modernists." By modernism he meant "any attempt by modern men and women to become subjects as well as objects of modernization, to get a grip on the modern world and make themselves at home in it." But in All That Is Solid, despite the title beautifully lifted from The Communist Manifesto, Marshall was not so much heralding a visionary future as celebrating, and worrying about, the possibilities of the present. "To be modern," he wrote, "is to experience personal and social life as a maelstrom … To be a modernist is to make oneself somehow at home in the maelstrom, to make its rhythms one's own, to move within its currents in search of the forms of reality of beauty, of freedom, of justice, that its fervid and perilous flow allows."
The saga of All That is Solid concerned a lot more than theory—it concerned taking seriously the whole onrush of modern life. It was, in a way, a self-help book to end all self-help books—a book that said that you're not alone in knowing you need help to place yourself in a swarming, self-undermining, change-crazy world. He began with Goethe's Faust, emphasizing the usually neglected Part II, where the eponymous hero-villain transmogrifies into a ruthless real-estate developer, a personification of "the tragedy of development" and an anticipation of Stalin, Le Corbusier, and the hometown urban wrecker Robert Moses, whose gash of a Cross Bronx Expressway sliced through the Berman family's original neighborhood in the South Bronx. It was in his ability to move through levels that the book was a life-changer, for me and many others. He imagined an eight-mile-long mural that might, in some glowing future, be painted onto the walls of the Cross Bronx, He always knew that, even in a poisoned world there was still, and always, a same old story to be told, of "a fight for love and glory," when in the closing chapters of All That Is Solid, he swept triumphantly into the present with tributes to Jane Jacobs, Spalding Gray, and graffiti artists without number or, often enough, public names. Later he welcomed Cyndi Lauper, Queen Latifah, and the Beastie Boys into his personal pantheon. He called Times Square a place where "Cubism is realism." He proclaimed "the right to the city" and "the right to be part of the city spectacle." He was a one-man jazz band.
Get your eyes down from the skyscrapers (whether of steel or of "theory"), he was always saying, and look down at the street, which is not only a place where the traffic passes but a place where the city, that great human invention, lives. For years, we would get together to talk about life, love, the Sixties, the endless post-Sixties, Dissent, and what was wrong with postmodernism, but often enough the first thing he wanted to talk about was a down-on-his-luck (or down-on-capitalism) cabbie he'd just met who needed some money quick for some worthy purpose—refusing, like his father, to believe that he might be getting hustled, like his father.
—Todd Gitlin (read more at Tablet)
---
Before I exchanged a word with Marshall I was aware of him via a Dissent piece passed me by Village Voice theater editor Erika Munk—she thought we were on a wavelength, and she was right. Then I was invited to a Partisan Review forum at NYU in I think early '78—not by Partisan Review, of course (I was a rock critic) but my Voice colleague Stanley Crouch was among the elect, so maybe race was on the agenda. For sure Roots came up, and soon the condescension got so thick I just had to get up and defend the thing. Because I was so mad, I argued less eloquently than I might have that popular outreach changed perception—that it constituted a formal quality of its own. After not very long at all, William Phillips cut me off and advised me to familiarize myself with Clement Greenberg's "Avant-Garde and Kitsch," a work I already detested quite enough. A few hours later, the phone rang in my living room—with exemplary journalistic tradecraft, Marshall had found my number in the white pages. Immediately he informed me on behalf of his entire intellectual cohort that Phillips was a known boor.
We talked for an hour, mostly about me and music. This was Marshall's way—many times I saw him pump people he'd never met for their unique takes on modernity, all different as snowflakes. Several times after that, he phoned when I'd written something he wanted to draw me out about. But there'd been a gap before the call that followed my March 1982 review of All That Is Solid Melts Into Air. Rereading it, I'm not surprised to find that its best ideas sum up Marshall's somewhat less felicitously. Say: "Berman has always known the difference between the peace you long for and the escape you settle for, because he's always known that the turmoil of the moment was more or less permanent." Or: "Like many leftist aesthetes before him, Berman is convinced that the art he loves (a category that includes all the writing he loves) is consistent with the rest of what he knows and feels. `Modernity' is his rubric, but what drives him is a refusal to abandon either pessimistic intellect or optimistic will." Or: "If once in a while he must risk truism or gush to make his proposal clearer, he's willing to lose face."
This last brings us to Marshall's prose style, which I began my review by praising. Marshall cared as much about writing per se as any academic I've known, and he understood it, too—once, vetting a long essay of mine, he pinpointed the ending I was looking for in the middle of the fourth-to-last graf. Nevertheless, his style sometimes embarrasses or confuses his admirers. Among academics it isn't just post-Foucauldian jargonistas who mistrust his straightforwardness, while journalists sometimes find him academic, which is to say too damn intellectual, or florid, because few writers who value vernacularity the way Marshall did are so fond of vernacular on the order of "beautiful," which comes up 25 times in All That Is Solid, occasionally in quotations but seldom with the slightest show of irony. Marshall wasn't one for rhetorical delicacy—he liked his concepts big and gooey. Skimming just a few pages of the St. Petersburg section of All That Is Solid, I spied "mysterious," "joyous," "dazzling," "richness," "creativity," "deep," "profoundly," "complex." Yet he was so into the profoundly complex that he wrote sentences of imposing complexity himself, and so into democracy that any medium-attentive common reader knew what he meant. To quote my review one last time: "The irresistible polemical flow he's worked so hard and so self-effacingly to achieve does more than suggest the contradictory rush of modernity as he conceives it. His readability has a political meaning of its own—it embodies Berman's charity, the root of his faith and his hope."
The phone call in the wake of that review was a long one, during which Marshall explained his son Marc's murder, a catastrophe I was too far outside his world to have gotten straight. By the end we decided it was time we met, and soon my wife Carola and I were getting together several times a month with Marshall and Meredith Tax, shortly to become his second wife. We talked politics and fiction and writing and music, went to the movies and visited museums, usually Marshall's choice because he was the man. I always brought music with me, and made Marshall many cassettes—for a 41-year-old professor, he got hip-hop no problem. After their son Eli and our daughter Nina arrived, the two families shared many play dates. Turned on to Harvey Pekar by Carola's 1979 Voice piece, Marshall wrote a 1983 Voice piece that played a major role in lifting Pekar up from underground, and started writing there a lot. He had many fans at the Voice. Music editor Joe Levy, who'd read All That Is Solid at Yale after a friend accidentally shoplifted it, had Marshall review Public Enemy's Apocalypse '91. Now the editor of Billboard, Joe told the commenters on my blog: "He was one of the warmest, most relentlessly curious and fascinating people I've ever met. A lovely man. A great mind. They don't always go together."
When Marshall was well past fifty came Danny, fruit of the great love he'd finally achieved with Shellie Sclan as well as his ticket to an intimacy with youth culture that would last until he died too young. As our kids got older we saw each other less and discussed parenting more, often on the phone, which was also how Carola and I accessed what we called the West End Avenue Encyclopedia. Forty acres and a mule—what was that about exactly? Nina needs to know how Portugal ended up with Brazil. Even—this actually happened—what kind of guy was Clement Greenberg, anyway? A 1995 Voice piece I edited, a history of Times Square to keynote a package on its redevelopment, seeded Marshall's third book-length work, published 24 long years after the second. On the Town isn't All That Is Solid, but neither is anything else. I'm so proud that this great disciple of Jane Jacobs refused to be outraged by what's called Disneyfication—refused to look at tourists and suburbanites who are having fun and explain why that isn't actually fun at all, it's brainwashing, or hegemony. And as a rock critic, I suspect one reason this insouciantly impressionistic, literary, and personal social history is less famous than it should be is that it finds so much meaning in what Marshall proudly calls "entertainment," abandoning classic Western Civ to dig into close readings of The Jazz Singer, Jerome Robbins, Stanley Donen, and—almost as déclassé—Sister Carrie. It's a loving, optimistic book where Marshall establishes himself as, to quote his late friend John Leonard, "the man with kaleidoscope eyes."
Anybody who knows much about what Marshall overcame in his life is obliged to acknowledge what a spiritual achievement those eyes were. The loss of his father at fourteen. The horrific loss of his son at forty. The near death from a brain abscess ultimately attributable to CUNY's crappy dental insurance. The seizures. The tortuous battle with sleep apnea. The misshapen knees this walker in the city should have replaced so much sooner than he did. The two failed marriages that didn't stop him from forging a passionate union with the great Shellie Sclan. How did he do it? Could you have? More than how much he knew and how brilliantly he connected it up, this seems the profoundly complex triumph to me.
Many of you were probably there May 2 when Marshall delivered the 2013 Lewis Mumford Lecture on Urbanism at City College, and a few of you probably commented afterward. If it's the latter, I apologize for saying that I dug the lecture but got miffed during the question period. I heard too many people say, "Marshall, all this hope is fine in its way, but how could overlook this bad thing, or dismiss that one?" Which to me altogether missed the point. Because for Marshall, the bad things are always there. The contradictions are always there. The nub of his genius is how he breaks on through to the synthesis at the end of the tunnel.
—Robert Christgau
---