Londoners: Join Dawn Foster, Peter Mandler, Pragna Patel, and Natasha Lewis to discuss the political shocks of the past year, and how the left should respond in 2017.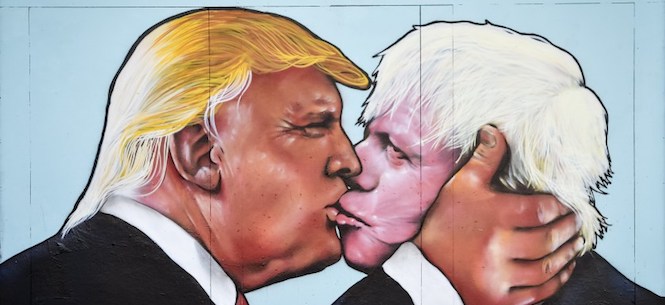 2016 was a surprising year for politics on both sides of the Atlantic. In June, the UK voted to leave the European Union; in November, Donald Trump was elected American president. How did we get here? What should we do next? Join Dissent contributors and editors to discuss last year's political shocks, and how the left should respond in 2017.
Donald Trump, Brexit, and the Transatlantic Left
Wednesday, January 4 at 7:00 p.m.
Housmans Bookshop, 5 Caledonian Rd, King's Cross, London, N1 9DX
Entry £3, redeemable against any purchase.
Dawn Foster is a London-based writer on politics, social affairs, and economics, and the author of Lean Out (Repeater, 2016). 
Peter Mandler teaches British history at Cambridge University. He lives in Cambridge and London and voted Remain, so he is probably part of the problem.
Pragna Patel is Director of Southall Black Sisters and a founding member of Women Against Fundamentalism.
Natasha Lewis is a senior editor at Dissent.