A conversation with Ari Brostoff on David Horowitz's trajectory from the New Left to conservative firebrand.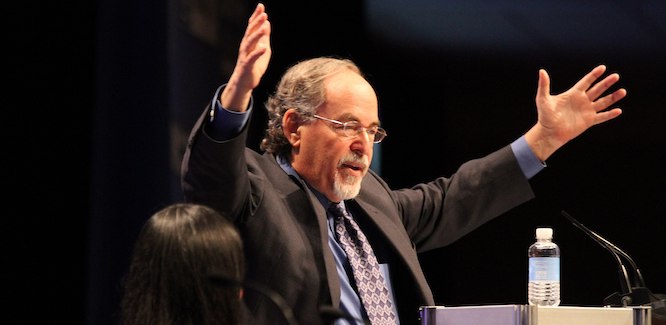 Know Your Enemy is a podcast about the American right co-hosted by Matthew Sitman and Sam Adler-Bell. Read more about it here. You can subscribe to, rate, and review the show on Apple Podcasts and Stitcher, and receive bonus content by supporting the podcast on Patreon.
Matt and Sam are joined by Ari Brostoff, the author of Missing Time: Essays, to explore David Horowitz's 1996 memoir Radical Son. Like a number of prominent conservatives, Horowitz is a convert from the left. Radical Son is his account of that journey—an evocative, angry, revealing text that takes the reader from his red-diaper baby childhood in Queens's Sunnyside neighborhood to his involvement with Huey Newton and the Black Panthers in Oakland to his break with the left and his turn to the right. What does Horowitz's trajectory reveal about the right-wing politics today?
Sources and further reading:
Ari Brostoff, Missing Time: Essays, n+1
Vivian Gornick, The Romance of American Communism, (1977, reprint Verso 2020)
David Horowitz, Radical Son: A Generational Odyssey, Simon & Schuster
Fran Lebowitz, "Speaking of New York," Commonweal
Ronald Radosh and Sol Stern, "Our Friend, the Trump Propagandist," New Republic
Cole Stangler, "David Horowitz: 'Conservatives are So F**king Well-Mannered," In These Times
Reinhold Niebuhr, "Augustine's Political Realism," from The Essential Reinhold Niebuhr, Yale University Press
…and don't forget you can subscribe to Know Your Enemy on Patreon to listen to all of our bonus episodes!