What does it feel like to imagine the future as climate catastrophe looms?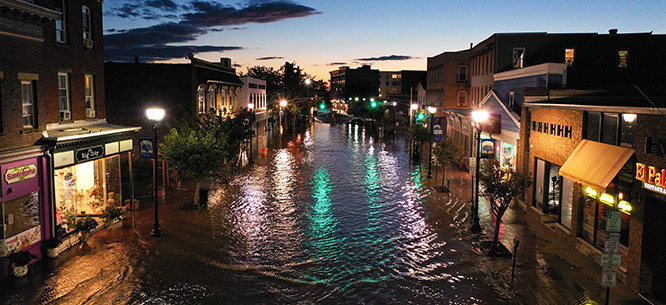 Know Your Enemy is a podcast about the American right co-hosted by Matthew Sitman and Sam Adler-Bell. Read more about it here. You can subscribe to, rate, and review the show on Apple Podcasts and Stitcher, and receive bonus content by supporting the podcast on Patreon.
This is a slightly different kind of Know Your Enemy episode—a conversation about hope and despair as the effects of climate change bear down upon us. At the center of that conversation is a brilliant new book, Daniel Sherrell's Warmth: Coming of Age at the End of the World, that focuses not on the facts of climate change or how to stop it, but what it feels like to imagine and live into the future in the knowledge of its existence. Matt and Sam are joined by Sherrell and Dorothy Fortenberry, a playwright and television writer currently working on Extrapolations, an upcoming limited series for Apple TV+ that focuses on climate change.
Sources and further reading:
Daniel Sherrell, Warmth: Coming of Age at the End of Our World (Penguin, 2021)
Pope Francis, Laudato si' ("On Care for Our Common Home"), May 2015
Dorothy Fortenberry, "Can't Fight This Feeling Anymore: What Donald Trump Understands about Politics Today," Commonweal, November 5, 2020
Sam Adler-Bell, "Beautiful Losers: The Left Should Resist the Comforts of Defeat," Commonweal, March 11, 2020
…and don't forget you can subscribe to Know Your Enemy on Patreon to listen to all of our bonus episodes!