Veteran HIV/AIDS activist Peter Staley discusses the AIDS crisis, the COVID-19 pandemic, and the role of his friend Dr. Anthony Fauci in both.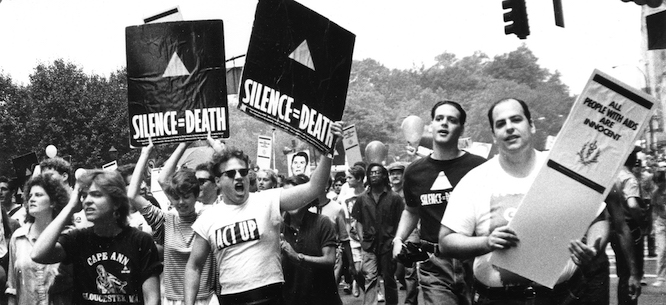 Know Your Enemy is a podcast about the American right co-hosted by Matthew Sitman and Sam Adler-Bell. Read more about it here. You can subscribe to, rate, and review the show on Apple Podcasts and Stitcher, and receive bonus content by supporting the podcast on Patreon.
Matt and Sam have an in-depth conversation with HIV/AIDs activist Peter Staley to get his perspective on Dr. Anthony Fauci's role in America's response to two of the most devastating public-health emergencies of recent decades: the AIDS crisis and the pandemic that began nearly one year ago. They discuss how Peter got his start in ACT UP (AIDS Coalition to Unleash Power) in New York City in the 1980s, what the group was fighting for, his run-ins with Pat Buchanan, Jesse Helms, and other right-wing rogues, and how he came to know Fauci. How does Peter understand Fauci's role in the Trump administration's response to the pandemic? Should Fauci have resigned? What good was he able to do? And how does his experience as an activist inform his views about working with government officials on the "inside"?
Watch: 
How to Survive a Plague (the 2012 documentary about ACT UP in which Peter figures prominently) 
Read:
Sam Adler-Bell, "Dr. Do-Little: The Case Against Anthony Fauci," The Drift.
"A Timeline of the Coronavirus Pandemic," New York Times.
…and don't forget you can subscribe to Know Your Enemy on Patreon to listen to all of our bonus episodes!