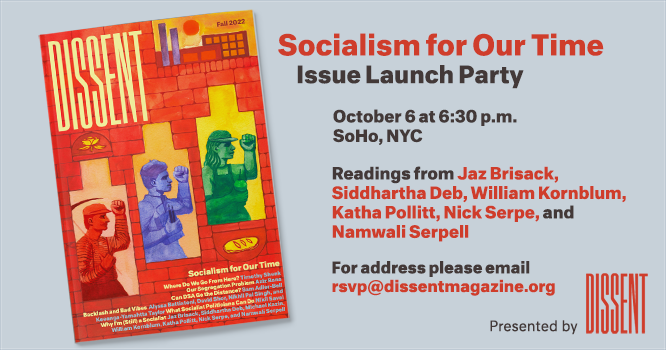 Our Fall 2022 issue, Socialism for Our Time, is out October 3.
Join us in SoHo, NYC on Thursday, October 6 at 6:30 p.m. for a launch party. There will be readings from Jaz Brisack, Siddhartha Deb, William Kornblum, Katha Pollitt, Nick Serpe, and Namwali Serpell—plus drinks and empanadas.
Please email rsvp@dissentmagazine.org to reserve a spot and get the address.
It's an issue you don't want to miss. Subscriptions are 20 percent off until September 19.