Worker centers organize workers excluded from labor regulations and disconnected from mainstream unions. They have brought fresh energy to the labor movement.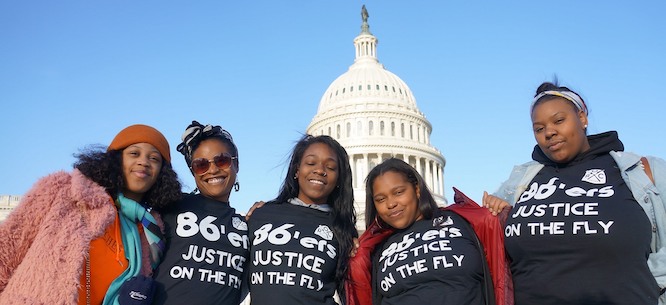 Subscribe to the Belabored RSS feed here. Support the podcast on Patreon. Subscribe and rate on iTunes, Stitcher, and Spotify. Tweet at @DissentMag with #Belabored to share your thoughts, or join the conversation on Facebook. Check out the full archive here. Belabored is produced by Colin Kinniburgh.
Four decades ago, immigrant workers began to organize to demand the right to a fair wage, the right to be free from police harassment, detention, and deportation, and the right to safety and dignity on the job. Those efforts eventually crystallized into the worker center movement. As grassroots labor organizations, worker centers today focus on organizing workers who are typically excluded from labor regulations, disconnected from mainstream unions, or otherwise socially marginalized. This week we talk with each other about our articles for The American Prospect's series on worker centers, discussing the evolution of the movement, its impact on policy, and the way we think about labor.
In other news, we look at nurses on strike in Massachusetts (with Marie Ritacco, a Post Anesthesia Care Unit nurse, member of the St Vincent Nurses negotiating team and the Vice President at Massachusetts Nurses Association) and labor activists imprisoned in Myanmar (with Bent Gehrt of Worker Rights Consortium), along with some reflections on Amazon workers and the failed union vote in Bessemer. With recommended reading on why New York's restaurants can't hire enough workers, and why "just cause" labor protections are having a moment.
We are now on Patreon! You can sign up to support us with a monthly contribution, at the level that best suits you.
If you're interested in advertising on the show, please email ads@dissentmagazine.org. And as always, if you have any questions, comments, or tips, email us at belabored@dissentmagazine.org