Economist J.W. Mason joins the podcast to talk about inflation and how to organize around price increases.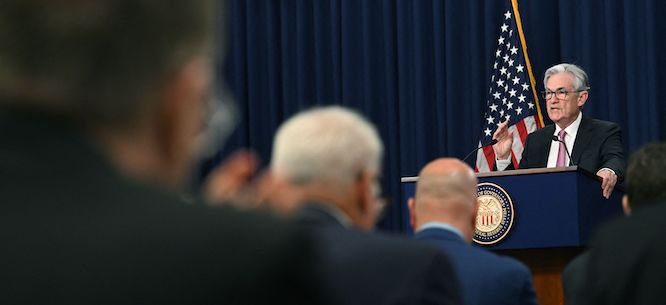 Subscribe to the Belabored RSS feed here. Support the podcast on Patreon. Subscribe and rate on iTunes, Stitcher, and Spotify. Tweet at @DissentMag with #Belabored to share your thoughts, or join the conversation on Facebook. Check out the full archive here. Belabored is produced by Colin Kinniburgh.
Everyone's talking about inflation following the Federal Reserve's announcement of the biggest interest rate increase in twenty years. But what actually is inflation? What causes it, how does it affect workers, and how should unions think about it? We asked economist J.W. Mason to explain it all to us and answer some listener questions about how to organize around price increases.
We also check in on the National Day Laborer Organizing Network for Workers' Memorial Day, hear about a huge May Day strike put on by Voces De La Frontera, look at the latest Starbucks union election results, and discuss the situation of tugboat workers. For Argh, we consider the "Amazonification" of the workforce and how the impending repeal of Roe V. Wade might affect abortion clinic workers.
Thank you for listening to our 246th episode! If you like the show, you can support us on Patreon with a monthly contribution, at the level that best suits you.
If you're interested in advertising on the show, please email ads@dissentmagazine.org. And as always, if you have any questions, comments, or tips, email us at belabored@dissentmagazine.org

News
Sarah Jaffe, Tug Life, American Prospect
Silent no more: overworked tugboat workers are reaching breaking point, International Transport Workers' Federation
Amelia Lucas, Starbucks to hike wages, double training for workers as CEO Schultz tries to head off union push, CNBC
Tallahassee Starbucks becomes 1st unionized store in Florida, WCTV
Colin Staub, Workers at five Oregon Starbucks are now unionized, Northwest Labor Press
Nik Theodore, Recovering From Climate Disasters: Immigrant Day Laborers as "Second Responders," National Labor Day Organizing Network
Hannah Kirby, Thousands of people marched in Milwaukee to demand Biden pass protections for immigrant workers, their families, Milwaukee Journal Sentinel
Conversation
J.W. Mason, associate professor of economics at John Jay College, CUNY
Tim Barker and J.W. Mason, Is There an Alternative? The Macroeconomics of the Biden Administration, Dissent
David Stein, "In a Good Economy Homelessness Goes Up": Inflation and the Housing Question, Law and Political Economy Project
Dominic Rushe, Federal Reserve announces biggest interest rate hike since 2000, Guardian
Argh, I wish I'd written that!
Michelle: Laura C. Morel, Abortion's Last Stand in the South: A Post-Roe Future Is Already Happening in Florida, Reveal
Sarah: Jason Del Rey, The Amazonification of the American workforce, Vox