We will need art "on the other side of this," says a worker at the Guggenheim Museum.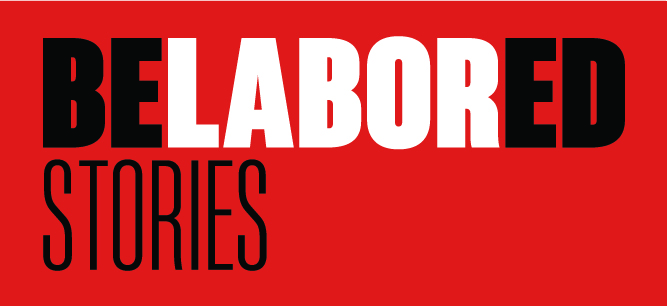 Read more of our coverage of the coronavirus crisis

here

.

Belabored is a labor podcast hosted by Sarah Jaffe and Michelle Chen. Belabored Stories, a new feature, will present short accounts of what workers are facing during the coronavirus pandemic. Send us your stories at belabored@dissentmagazine.org


Arts workers have been some of the hardest hit by the coronavirus pandemic. Their facilities have been shut down indefinitely, and many have been laid off. The workers at the Guggenheim Museum in New York have been bargaining with management for nearly a year, after voting in the summer of 2019 to join Local 30 of the International Union of Operating Engineers. But right now bargaining is held up by the uncertainty created by the virus. I spoke with Bryan Cook, one of those workers, and Andres Puerta of the union about the situation.

"Last I heard, they've offered to pay fulltime employees their regular salaries through the middle of April. That was after originally saying they were only going to be doing it through March 29th!" Cook said. "Included in that was any of us that were involved in the upcoming changeovers through the rest of April and, then, into May and actually through the summer. There are some people scheduled all the way through the summer. We are not getting paid for any of that work that they have committed to. We haven't given up on compensation for that. There is no reason to. Frankly, none of have anything else better to do right now."

The questions of who gets paid and when, he continued, "that's all happening in a smoke-filled room somewhere." The Guggenheim, to his knowledge, hasn't told anyone whether this is a furlough or a permanent layoff yet.

"Because the workers are unionized, they're more protected than they would have been. We have actually demanded to know from management what their plans are," Puerta explained. "In the very beginning they said, 'We are only going to pay fulltime workers,' which is a very small contingent of the overall workforce. The workers said, 'Absolutely not. Why would you not include the on-call freelance workers?' They may call them freelance, but really some of them have hundreds of hours a year at the museum."

"They are crying, 'Poverty!' because that is just what their lawyer tells them they have to do, but they have $80 million in receipts according to their IRS forms last year," Puerta continued. "Their revenue is more. They have endowments. It is not that they don't have the money. It is that they are not prioritizing the right people in this crisis, and that would be the people that have been committed to them and worked for them for—in some cases—decades."

"It was a big increase from the prior year," Cook added.
They had higher attendance and that is partly Hilma af Klint—that show was very popular and ran long. However, they earned about $14 million more or so just in gifts. That is where all that extra money came from. They can find money. The board is composed of millionaires and billionaires. They have the resources to cover staff payroll should they choose to do so. There is a history of that at the institution. Peter Lewis in the early 2000s did something like that at least once.
He continued:
This is an unprecedented crisis. People are suffering. People will suffer more. The trustees and the board have the power in this exact moment today, as we speak, to help people, to help the people that work at Guggenheim. None of us are asking them to pay all of our bills. We are just asking them to pay us what we are owed to everybody who works at Guggenheim.
I asked Cook to reflect on the importance of maintaining arts institutions during and after the crisis, and he said:
People are scared for themselves, for their families, and they are now cooped up for their own safety and the safety of everyone else, and people are losing their minds. Relevant to this conversation, a lot of good artists are making some good artwork right now, and there are a lot of people who are going to want to see some good artwork when they get out of this. There are a lot of excellent shows up right now that, hopefully, just get extended so that we can all go and enjoy those soon afterwards.
All of these institutions, whenever we get through this—whenever that is—are going to have to ramp up and get back to work and get things ready to reopen. That is not just a switch that gets thrown. There is a lot of work that has to happen in the background. So, you need to have people that are continually employed so that they are ready to jump in at a moments' notice to bring the institution alive again so that people can come and get outside and see the exhibitions and have something to live for again. We are sort of getting at the real nitty gritty about "Why do we have art?" and "Why is it valuable? Why is it treasured?" . . . We are going to really need that on the other side of this. That means we are really going to need the people that run these institutions and work at these institutions and maintain them.
---
Sarah Jaffe is a reporting fellow at the Type Media Center, the author of Necessary Trouble: American in Revolt, and the co-host of Dissent's Belabored podcast.
Correction: An earlier version of this article stated that part-time employees at the Guggenheim continued to be paid through mid-April. They were only paid through March 29.