Detained migrants face crowded, confined conditions with remarkably limited access to healthcare, health protections, and safety precautions.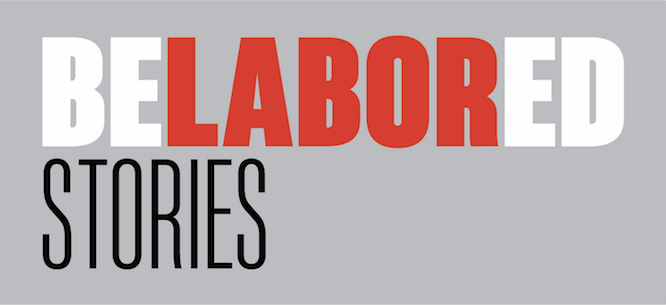 Read more of our coverage of the coronavirus crisis
here
.
Belabored is a labor podcast hosted by Sarah Jaffe and Michelle Chen. Belabored Stories, a new feature, will present short accounts of what workers are facing during the coronavirus pandemic. Send us your stories at belabored@dissentmagazine.org

Immigration court was a chaotic place long before the pandemic hit. But with COVID-19 wreaking havoc on the legal system, immigration hearings have become a Kafkaesque realm where immigrants, lawyers, and judges reluctantly undertake the ritual of litigation while an existential health crisis looms over the docket. 
Immigration attorney Joshua Bardavid is continuing to work with his clients, including many who are currently in detention in New Jersey and facing imminent deportation, knowing that he is potentially being exposed to infection every time he shows up to court or meets a client in jail. 
In mid-March, the Executive Office for Immigration Review, which administers dozens of immigration courts around the country, postponed hearings for non-detained immigrants and for immigrants caught up in Trump's draconian border crackdown. But days later, Bardavid said he was notified that the Newark immigration court would be reopening the cases of non-detained immigrants, which he feared would add needless extra work, and extra health risks, in a bustling, crowded court building.
But he is also committed to his clients—including those who are now under lockdown in detention centers where immigrants are at extreme risk of infection. "I want them out," he said. "That's the only reason why I'm still going to court. Because they're in greater danger than anybody; it's the most crowded, confined spaces with remarkably limited healthcare, health protections, safety precautions."
There is another way to get immigrants out of detention: simply release them on public health grounds. Civil rights groups have sued the administration to force the release of medically vulnerable immigrants in detention to help protect them from COVID-19. Advocates hope to force the mass release of immigrants who present no public safety risk, as part of a broader campaign to decarcerate as a safeguard against the pandemic.
The safest thing to do, said Bardavid, "is to not have so many people in detention, and to not proceed with hearings."
The absurdity of continuing immigration hearings is amplified by the fact that the immigrants are often not even in the courtroom. Many proceedings use a video conferencing system known for technical glitches and communication breakdowns. At a typical hearing, Bardavid said, "The translation doesn't work. The video link does not work. Clients aren't able to understand what's going on in their hearings." 
He also faces barriers in meeting with clients who are under lockdown in detention centers. "In order to actually prepare a client, I have to go to the jail and meet with them, and I have to put myself at risk."
As the pandemic threat intensifies, Bardavid doesn't see how the system can ensure "that there are fair, adequate hearings where people have an opportunity to present their claims."
Bardavid is not the only immigration lawyer worried about the virus spreading through the heavily backlogged, desperately short-staffed immigration courts. ProPublica reported last month that legal aid groups in New York had sent a letter to court officials warning that three immigration attorneys had either tested positive for or been exposed to COVID-19. Elsewhere, lawyers complained that judges were plowing through cases even when the lawyer or client claimed to be ill. So far, there has been no coherent response from the Trump administration about how to comprehensively sanitize and safeguard immigration courts. 
Last week, more than seventy organizations, including the American Immigration Lawyers Association, National Association of Immigration Judges, Amnesty International, and even the ICE officers' union called on the Department of Justice to temporarily close the immigration courts, so that neither legal personnel nor immigrants would have to go to court.
Short of releasing everyone, shutting down the courts might be the most reasonable public health measure, but it would also limit Bardavid's ability to keep pursuing justice for his clients.
When thinking about the consequences of suspending their legal process, he said, "It pains me, because. . . . it means that so many people who are wrongfully detained, [for whom] there's no public safety reason for them to be detained . . . will not get their hearing. But, from a public health perspective, it doesn't make sense to force people to continue to show up to court. And I think that's the only answer at this point. It's the least bad solution."
---
Michelle Chen is a member of Dissent's editorial board and co-host of its Belabored podcast.