A pharmacy technician who tested positive for COVID-19 worries that not enough has been done to protect his coworkers—and that he faces a backlash for speaking out.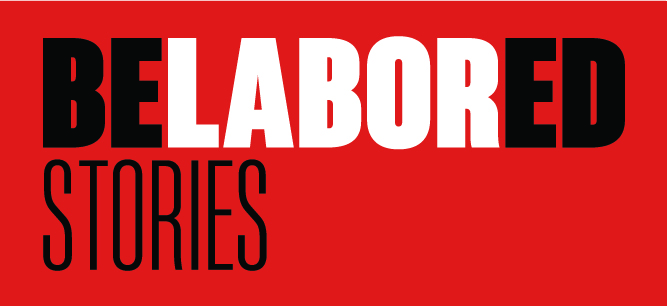 Read more of our coverage of the coronavirus crisis
here
.
Belabored is a labor podcast hosted by Sarah Jaffe and Michelle Chen. Belabored Stories, a new feature, will present short accounts of what workers are facing during the coronavirus pandemic. Send us your stories at belabored@dissentmagazine.org.

Christopher Panza Smith, a pharmacy technician at a CVS in Ohio, had been following the COVID-19 story since it became clear that it would arrive in the United States. He was tracking how he felt, too, for anything that might indicate that he had the virus. "I was trying to be an ethical and responsible healthcare worker," he said. "I'd been scheduled for March 27, and at the end of the shift, I noticed I had kind of a sore throat."
"I am a part-time worker," he said, noting that it was very difficult to get enough hours to be full-time. "And I'm in a union, but I have no health benefits . . . so I have to be on top of this," he continued. "I developed—the best way to describe it is a strep-throat feeling. And then extreme fatigue." He called the hospital to find out what his options were, and was told to keep an eye on it. He was off for the weekend but still had symptoms on Monday, so he called again and was referred to a telemedicine provider who told him to come in. First, they gave him a strep throat test; when that was negative, finally, they gave him the COVID-19 swab.
He was told he'd have his results in three days, but meanwhile, he had to report to his workplace. "At CVS, you have to call the COVID hotline," he said, and they required him to file for leave. "By day four or five, I still hadn't received test results, because at this point, the lab testing was inefficient and horribly backed up. About day nine, I believe, I received a phone call from the physician. And he told me, 'You're positive.'"
With this confirmation, he texted his supervisor and his coworkers to let them know he tested positive. "I didn't have a physical piece of paper with my test results, because, again, it's COVID-19, there's quarantine, you can't go directly to an office and pick up your paperwork, and the mail is also running behind. But I did directly inform my employer."
CVS's policy, he said, is that everyone in the store must be told and the store must be closed for deep cleaning. He was quarantined, but as far as he knows, that cleaning never happened. "They definitely did not do what they said their policy is. Which is an extremely unethical decision to do, because you risk the whole community."
A CVS spokesperson told Dissent,
The time between between our Chesapeake employee's last shift worked and our being informed of their positive diagnosis for COVID-19 was 15 days. Within those 15 days the store followed the protocols we have in place at all stores during the pandemic for hourly cleaning of hard surfaces and more frequent cleaning of commonly handled items. The employee did not report feeling sick until after their last shift on a Friday and was placed on paid leave the following Monday. We were informed of the positive test result 11 days later and the employee returned to work two weeks after that. In total, the employee was not in the store for 27 days.
The spokesperson confirmed that the store was not closed for deep cleaning, but said that because of the delayed test results, it had been so long since he'd been in the store that "a deep cleaning was not required."
The employees, Smith said, were also not given proper protective equipment—masks that were thin and sporadically used. The CVS spokesperson said that store employees have been provided face masks and required to wear them since early April; Smith said, "What they're saying is [our] PPE is not adequate PPE for any human being."
But the saga continued. "I'm sitting out for fourteen days, then when I do get the test results, there's a CDC policy that says you cannot return to work for an additional seven days from the day you actually get your test results. [It has now been extended to ten days.] Then I have to fight with CVS, because their policy is: if you step out and do the right thing and you test positive for COVID, we'll give you fourteen days' pay." At the end of April, he still hadn't been paid.
Smith was back at work, but he said his hours had been cut back, despite the company promoting its hiring surge. "First day, everyone's terrified to be around me," he said. "Everybody has their surgical mask. They did the fever check. Then, by the next shift, none of the people I work with at my pharmacy are wearing masks." It seemed that the decisions were being centralized and individual managers didn't have much power: "Your manager, your pharmacy manager, all they know is call the corona hotline."
He also received a bill for the tests, which surprised him. "This is supposed to be free, right? Then we can talk about how physicians are billing for a whole bunch of unnecessary procedures around this? And then they're charging you for the lab and processing fees, so that's the workaround if they're not technically charging you for the COVID test."
Smith filed a worker's compensation claim while he was quarantined, but when we spoke, he had just been told that his claim was denied.
Originally, they said that they were going to try to get short-term disability [for me], but because I'm not insured through CVS, I can't do that. So now, I'm at [the point in] the process where I actually have to try to fight the original rejection, which is very strange.  The argument that I made was . . . as a healthcare worker, you could not say that, well, [I could have caught the virus from] any person that I was exposed to in the pharmacy. I didn't have adequate PPE.
Since he's been back at work, he's felt like he's being punished. "I'm magically written up for something that happened in the past that was never an issue," he said, and he was told to re-apply for a raise he was already told he was getting. "I'm still fighting for that. Because I make $11.50 an hour as a pharmacy technician—who has an associate's degree, who's done this for eight years, who is nationally certified, who is Ohio certified [with] the second level of certification." CVS has offered hazard pay, he noted, but he hasn't received that either. "They're going to stretch that out every month to try to keep you there because people figure out that you can file for unemployment and probably make more money, and not have to risk your life."
The company spokesperson said that "in recognition of the essential role our employees are playing during the pandemic, employees who are required to be at work facilities including our stores and pharmacies are receiving monthly lump sum appreciation bonuses for working in April and May." He further said that hours are not being cut back for existing employees and that "the influx of talent is helping manage increased capacity for existing employees."
But Smith remained frustrated with the process. He reached out to local legislators, he said, "just pointing out that there aren't proper procedures within a retail pharmacy, and in general, for any worker—essential, or what I call 'sacrificial,' workers—because people at the top did make a decision that we were expendable." He continued:
If you work in a drive-thru at a fast-food restaurant, this is the same scenario as a retail pharmacy. We don't have N-95 masks, we don't have our own face shield. You can look at how long COVID actually stays on a surface, so if I'm breathing and handling plastic bottles and paper, how am I not transmitting COVID to every single person you come into contact [with], through the pharmacy?
The situation frustrates Smith, too, because he's in the same union as Kroger workers, who won higher hourly pay, but his contract has a no-strike clause.
I have three dollars in my bank account. I did file for unemployment for low-wage earnings, because I haven't worked at all, I can't file for furlough, and I'm currently being scheduled fourteen hours a week. God knows I can't pay a $400 medical bill, plus pay my rent, plus pay all my other bills. That emergency stimulus money was immediately used to pay up my bills and to buy a small amount of groceries. And by the time I did that, I had no money left.
He concluded, "That is what it's like if you're a worker and you identify that you have COVID and you try to do the ethical, correct thing."
---
Sarah Jaffe is a reporting fellow at the Type Media Center, the author of Necessary Trouble: American in Revolt, and the co-host of Dissent's Belabored podcast.