Academic instructors who were already underemployed and insecure before the crisis face an uncertain future, with little prospect for federal relief.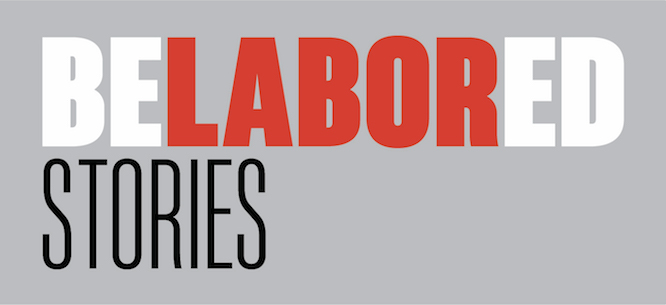 Read more of our coverage of the coronavirus crisis
here
.
Belabored is a labor podcast hosted by Sarah Jaffe and Michelle Chen. Belabored Stories, a new feature, will present short accounts of what workers are facing during the coronavirus pandemic. Send us your stories at belabored@dissentmagazine.org

Manuel Rodriguez, an English language instructor at Valencia College, is lucky just to have a job, he says, given how many people have been laid off as the pandemic has forced businesses to shutter across Florida. But although he might have hung onto his job, he fears he might lose his home.
Higher education might seem like a sector that should be able to withstand a lockdown, given that college coursework can migrate to online platforms and often does not require a physical campus. But at Valencia, a community college in Orlando, the shift to a digital format has come at a cost for faculty. Rodriguez effectively lost a third of his hours of instruction per week, now teaching four classes for a total of twenty-four hours of instruction time, down from a full-time course load of thirty-six hours.
At the same time, he acknowledged, "a lot of teachers don't have any class at all . . . all their classes were cut. . . . I can say I was lucky, somehow, because I still have my classes. . . . So I'm still getting something, but I don't believe it's fair . . . we're in an emergency, and the college should do something for us."
The cuts to his hours are not only the result of the pandemic, but also a reflection of the inherent precarity of his adjunct position. Adjuncts like Rodriguez work on short-term contracts, and for the English language program, he effectively needs to be rehired every one or two months to have consistent work. "I am fired every month, I am re-hired every month," he said. "So it's kind of crazy."
 Now, in the midst of the pandemic and the tanking economy, he said, "What's going to happen for the next month? Am I going to get any class at all? Am I going to be zero hours, or what?" For underemployed people like him, he noted, there is no government relief from his monthly bills and housing costs, and he fears losing all of his classes. "Because I don't have the money, I'm not going to be able to pay rent. If I don't pay rent, I'm going to get evicted. Now I'm going to become homeless, and what do I do now?"
Rodriguez has been working to form a union at Valencia because he is tired of never knowing if he'll be unemployed the next month.
"The college should give us some kind of security about our classes," he said. "We don't have any secure amount of hours. And sometimes [when the session starts on the 15th], on the 14th, they tell me, 'You don't have any class. And I'm, like, 'What? What do I do?'"
Rodriguez said he has also had to work without pay in recent weeks, forced to spend hours on mandatory trainings for zoom, for example, which is not counted in their work hours. And of course, as his teaching jobs only last a few weeks at a time, there is no paid sick leave, even amid a pandemic. "What happens if I get sick? Am I going to be able to teach my classes? Whatever you do, you are screwed."
Tony Anaya, an eighty-four-year-old Valencia adjunct who helped design the college's Continuing International Education program, said he has been self-quarantining alone while scrambling to revamp his courses for online learning. He emailed:
Recently, there have been days where I go to sleep at midnight and wake up at 6am to prepare for my online course later in the evening. . . . Unfortunately, this sort of uncompensated aspirational labor has become commonplace as teaching conditions have become hollowed out in higher education. . . . The threats of losing my course load have caused me to feel so overwhelmed through all of this that I've had anxiety attacks and trouble eating and sleeping. Just last week I lost my sole remaining course. No worker should have to experience this sort of anxiety and upheaval in the middle of a pandemic.
Anaya, who has also been pushing to unionize Valencia adjuncts, pointed out that the college recently received one of the largest bailouts of the more than 5,100 higher education institutions that received federal stimulus money. At the same time, adjuncts at Valencia [typically earn just $17,000–$18,000] annually. "I always thought I was indispensable to the program I helped build," he said, "but it's increasingly clear the system is fundamentally broken. . . . Where is the bailout for the professional academics who make the college run, despite gig economy-like job stability, no healthcare, and poverty level salaries?"
---
Michelle Chen is a member of Dissent's editorial board and co-host of its Belabored podcast.