Walmart is on a hiring spree as workers fear for their lives.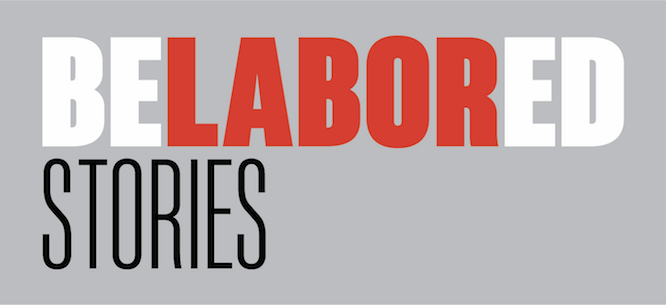 Read more of our coverage of the coronavirus crisis
here
.
Belabored is a labor podcast hosted by Sarah Jaffe and Michelle Chen. Belabored Stories, a new feature, will present short accounts of what workers are facing during the coronavirus pandemic. Send us your stories at belabored@dissentmagazine.org

As the nation's frontline brick-and-mortar retailer, Walmart has been supplying groceries and household essentials to communities devastated both by the pandemic and economic decline. Workers at Walmart, however, fear that their jobs are needlessly putting their health at risk. The recent deaths of several Walmart employees underscore how vulnerable they really are.
"At the store, I don't feel like the individual has a say," said James, a pharmacy technician at an Illinois Walmart Supercenter who opted not to disclose his name out of a fear of retaliation. "It has more to do with what upper management says. It [doesn't act out of] concern [for] anybody who's there; it's just concern for how much money can we make, and how little protection we have to give people for them to be satisfied."
Two Walmart workers at the same store in Evergreen Park, Illinois died between late March and early April. The family of one of the workers, fifty-one-year-old Wando Evans, is now suing the mega-retailer, claiming that the management failed to adhere to federal safety guidelines, including recommendations from the Centers for Disease Control, and ignored Evans's complaints about his symptoms. Evans died just two days after he was sent home. Days later, another worker at a Forest Park, Illinois store died of COVID-19.
 James noted that the company was beginning to roll out enhanced safety measures such as masks and sneeze guards. But these changes came largely after the three deaths. Conditions at the store are still unsafe, he said, and some associates are working more than they should, particularly in less essential departments still operating, such as sporting goods and electronics.
Walmart has a stringent attendance policy, requiring workers to show up to sell these less essential goods and, James said, "putting them at greater risk. They're exposing not only themselves, but, if they do carry [the virus], they're exposing other people."
James considers himself fortunate because he works in the pharmacy section, where staff are provided medical-grade safety equipment. His other coworkers are beginning to wear masks, per Walmart's new policy, but he thinks the store should implement temperature checks for customers and require that shoppers wear masks as well. While Walmart has announced social distancing guidelines and limited the number of shoppers allowed in at one time, at his store, he said, "there's no enforcement." Sometimes customers will "peek around the side of the [sneeze guard] and lean in and try to talk to me," he said. But he fears that if he so much as leans back to minimize his exposure, and it gets back to his boss, "corporate will get mad and retaliate." 
As part of United for Respect, which advocates for Walmart workers nationwide, James is joining his fellow employees in calling for an expanded paid leave policy, full healthcare coverage, and "generous hazard pay" during the pandemic. Currently, Walmart offers just two weeks of paid sick leave for workers diagnosed with or quarantining for COVID-19. But workers who want to stay home to voluntarily self-isolate due to "COVID-19 concerns" can only use unpaid leave. United For Respect has called on the company to immediately disclose whenever a worker is diagnosed with the virus, and to offer all workers "universal paid leave" to allow them to stay home to prevent transmission.
Meanwhile, even as complaints of feeling unsafe at work grow, Walmart is on a hiring spree, so far hiring an average of 5,000 people a day. 
James sees the company's lax safety policies as a personal affront. As the son of two Walmart workers, he calls himself "a Walmart baby":
 I pretty much know everybody; they're like family to me. And for all of us to not be protected on a daily basis, or even offered protection that is more than just, "Oh, you can make a cloth mask or wear a bandana to work"—it just irks me to the highest degree.
---
Michelle Chen is a member of Dissent's editorial board and co-host of its Belabored podcast.