Over the past several decades, the shift of public goods and services into the control of corporations has taken a toll on their quality, increased inequality, undermined labor and civil rights, and made government less accountable. How can we restore our ownership of the commons?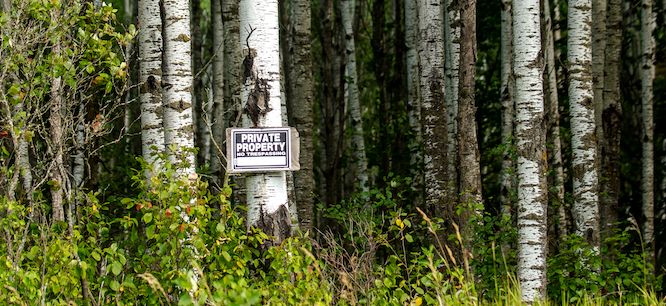 Subscribe to the Belabored RSS feed here. Support the podcast on Patreon. Subscribe and rate on iTunes, Stitcher, and Spotify. Tweet at @DissentMag with #Belabored to share your thoughts, or join the conversation on Facebook. Check out the full archive here. Belabored is produced by Colin Kinniburgh.
Over the past several decades, we have witnessed an extraordinary transfer of wealth and power from public ownership into private hands. The shift of public goods—such as public lands, transportation and utility infrastructure, healthcare services, prisons, and schools—into the control of corporations has paralleled a conservative turn in American politics, in which "free markets" are championed as the most efficient and effective means of managing social services and distributing public resources. But privatization has taken a toll on both the quality of the goods and services on which the public relies, and on democracy as a whole. We talk to Donald Cohen, co-author of The Privatization of Everything and executive director of In the Public Interest, about how the privatization of public services and institutions has undermined civil rights, deepened inequality, and made government less accountable—and how the public can restore its ownership of the commons.
In other news, we look at Starbucks workers organizing across the country (with Owen Burnham), rideshare and delivery workers organizing in New York, a Brazilian labor caravan mobilizing to protect the Amazon (with Claudia Horn), and congressional staff talking union. With recommended reading on the cost of unsustainable containers and surveillance capitalism of the pandemic era.

Thank you for listening to our 240th episode! If you like the show, you can support us on Patreon with a monthly contribution, at the level that best suits you.
If you're interested in advertising on the show, please email ads@dissentmagazine.org. And as always, if you have any questions, comments, or tips, email us at belabored@dissentmagazine.org

News
Conversation
Donald Cohen and Allen Mikaelian, The Privatization of Everything: How the Plunder of Public Goods Transformed America and How We Can Fight Back
Argh, I wish I'd written that!
Sarah: Amir Khafagy, The Hidden Costs of Containerization, American Prospect
Michelle: Jamie Woodcock, Fighting workplace surveillance, Red Pepper