Writers Guild of America East is the union behind recent public organizing campaigns at two digital media outlets—Gawker Media and Salon.com. We talked to their director of organizing, Justin Molito.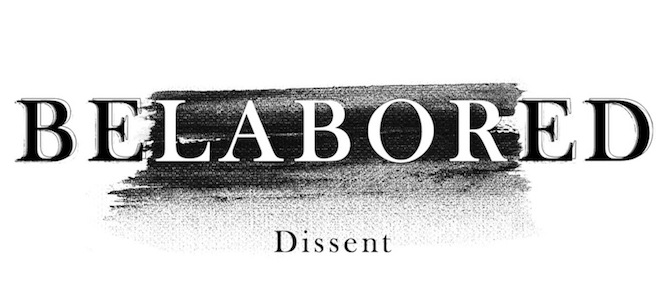 Podcast (belabored): Download
Subscribe to the Belabored RSS feed here. Subscribe and rate on iTunes here or on Stitcher here. Check out the full Belabored archive here. Tweet at @dissentmag with #belabored to share your thoughts, or join the conversation on Facebook. Belabored is produced by Natasha Lewis.
It's not often that labor victories are featured in the news, and even rarer that the news itself is where the victory is happening. But two flagship online publications have been talking union. Following a characteristically brash public campaign, staffers at the Gawker family of websites recently voted to unionize with Writers Guild of America East. And Salon.com staff have followed with their own campaign to unionize, also with Writers Guild. We talk to Justin Molito, WGA East's director of organizing, on what the unionization efforts at these publications mean for the future of "alternative" media, and what online journalism and the labor movement can learn from each other as they seek to build labor power on the digital horizon.
We also round up news on the fast food workers' win in New York's Fight for $15, Greece's austerity battles, and the labor struggles of airport workers and shipping port truckers. With recommended reading on the value of time and the labor of care.
News
Michelle: New York Fast-Food Workers Win Their Fight for $15 (The Nation)
New York Plans $15-an-Hour Minimum Wage for Fast Food Workers (New York Times)
Michelle: What Fast-Food Workers Are Fighting For (The Nation)
Michelle: LA's Minimum Wage Workers Just Won $15 an Hour—How Many Will Actually Be Paid That? (The Nation)
Truckers At Ports Of Los Angeles, Long Beach Strike Again, Oppose Classification As Independent Contractors (International Business Times)
Sarah and Michelle: Belabored Podcast #57: Organizing the South, with Ben Speight (Dissent)
Public hearing held for port workers being labeled as 'independent contractors' (WTOC)
Michelle: How Can Greece Break Out of the Austerity Trap? (The Nation)
The Theatre of the Absurd: Why there is no deal to be done over Greece (Europe's World)
Greece: The Struggle Continues (Jacobin)
Austerity Has Been Discredited. So Why Won't It Die? (The Nation)
Workers call off strike at LaGuardia, JFK airports after employer says it will stay neutral on union membership (New York Daily News)
Conversation:
Conversation: Justin Molito, Writers Guild of America East
Writers, editors at Salon move to unionize (Poynter)
Gawker Media Employees Vote to Form a Union, and the Bosses Approve (New York Times)
Why We've Decided to Organize (Gawker)
Michelle: Is Gawker's Unionization a Sign That Creative Workers Are Finally Realizing Their Worth? (The Nation)
Argh, I Wish I'd Written That!
Sarah: Stephanie Luce, Time Is Political (Jacobin)
Michelle: Bryce Covert, Is There Room for Women Workers Under Capitalism? (The Nation)
Event: Erik Loomis in conversation with Sarah Jaffe, Wednesday July 29, 61 Local, 61 Bergen St, Brooklyn.