Following Wednesday's nationwide protests for a living wage, Sarah and Michelle spoke with workers in New York and Atlanta about why they joined the Fight for $15 movement and what they hope it will achieve.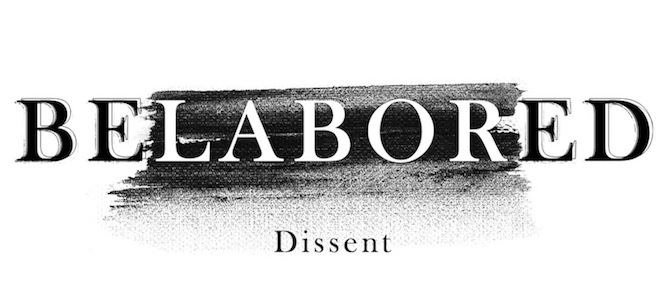 Podcast (belabored): Download
Subscribe to the Belabored RSS feed here. Subscribe and rate on iTunes here or on Stitcher here. Check out the full Belabored archive here. Tweet at @dissentmag with #belabored to share your thoughts, or join the conversation on Facebook. Belabored is produced by Natasha Lewis.
This Wednesday, Tax Day saw nationwide protests not against taxes, but in favor of a living wage, as the Fight for $15 brought together fast food workers, home care and child care workers, college students, adjunct professors, Black Lives Matter activists, and even construction workers in strikes and demonstrations across the country and the world. We hear from health workers Agnes Maitland and Urcelyn, and Eugene Allen of 32BJ in New York, and Atlanta workers Mardie Hill, Dawn O'Neal, and Antwon Brown about why they joined the movement and what they hope it will achieve.
We also look at the surprise closing of a Walmart store in California, the continuing fight for fair scheduling, the latest action by workers from Wells Fargo bank, and Quebec's student strikes and anti-austerity protests. And we raise our hats this week to articles that reminded us of how hard it is to find work when you've had a felony conviction, and that education is not actually going to solve inequality.
News
Quebec: Students, Solidarity Strikes and Shutting Down Austerity at the Point of Production (Truthout)
Quebec Student Leader: We Will Not Let Ourselves Be Ripped Off
Language and Dissent: Translations & Dispatches from the Anti-Austerity Struggle in Quebec
Sarah: The People's LRAD (Dissent)
Michelle: Can Labor Bring Wall Street Back to Main Street? (The Nation)
Sarah: Could Teller Organizing Help Halt Bank Abuses? (In These Times)
Retailers Scrutinized for Schedules and Staffing (New York Times)
530 Pico Rivera Walmart employees laid off after sudden closure of supercenter (San Gabriel Valley Tribune)
Conversation
Sarah: Glass Ceiling? Some of Us Are Still Trying to Earn a Living Wage (DAME)
Michelle: Yesterday's #FightFor15 Protests Were Big—and the Movement Is Only Growing (The Nation)
Argh, I Wish I'd Written That!
Michelle: Elias Isquith, America's criminal justice disgrace: How Apple's ban of former felons reveals the long road to real reform (Salon)
Sarah: Bryce Covert, Education Alone Won't Put an End to Equal Pay Days (The Nation)