As protests continue to grow nationwide under the banner "Black Lives Matter," Belabored talks to two workers about how their struggle connects to today's racial justice movement. We also talk to three graduate student organizers and discuss a new retail workers' bill of rights, bad news from the Supreme Court, the secret lives of airport workers, and more.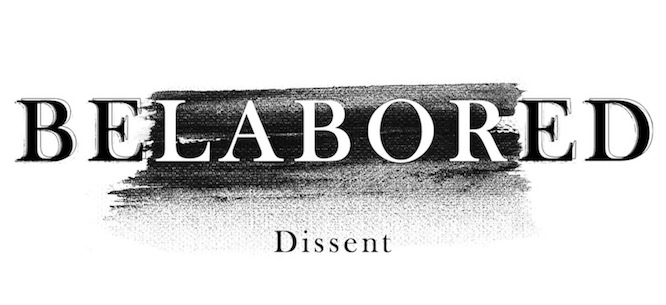 Podcast (belabored): Download
As protests continue to grow around the country under the banner "Black Lives Matter," workers in the Walmart and fast food organizing campaigns have linked their struggles to those of people calling for justice for Michael Brown, Eric Garner, and other black people killed by police. We talk to Washington, D.C. Walmart worker Glova Scott and St. Louis Burger King worker Carlos Robinson about their strikes over the last two weeks and the connection to calls for boycotts and further action by the growing racial justice movement.
We also speak with graduate student worker Jon LaRochelle at the University of Oregon about the graduate students' strike for paid family leave, and are joined by Lindsey Dayton and Olga Brudastova of Columbia University to discuss their drive for graduate student union recognition. And we take on the Supreme Court's unanimous decision that workers' time doesn't matter and the passage of a retail workers' bill of rights.
Finally, for a holiday-season "Argh," we look at the secret lives of airport workers, and why working people have a harder time getting married.
News
Michelle: Want to Exploit Retail Workers? In San Francisco, It'll Cost You
Workers at Amazon Warehouses Won't Get Paid for Standing in Security Lines
Panel of Ivy League Graduates Determines That Wage Laborers Should Perform Required Tasks For Employers Without Compensation
Michelle: Supreme Court Case Shows How Amazon Legally Cheats Workers
University of Oregon strike ends after 22-hour mediation session
University of Oregon Graduate Teaching Fellows on Strike
Graduate Teaching Fellows Federation at University of Oregon
Michelle: How Did These Graduate Students Improve Their Working Conditions? They Went on Strike!

Conversation
Sarah: Why the Ferguson Protesters Marched on Walmart
Michelle: Black Friday Rage, from Ferguson to Walmart
Sarah: Black Poverty is State Violence, Too: Why Struggles for Criminal Justice and Living Wage are Uniting
Michelle: Bodies on the Gears on Black Friday
A Herstory of #BlackLivesMatter
Argh! I Wish I'd Written That
Sarah: Melissa Chadburn, The Secret Life of the American Airport Worker (Jezebel)
Michelle: Andrew Cherlin, The Real Reason Richer People Marry (New York Times)