Belabored talks to Brian Jones, a teacher union activist running for Lieutenant Governor of New York on the Green Party ticket.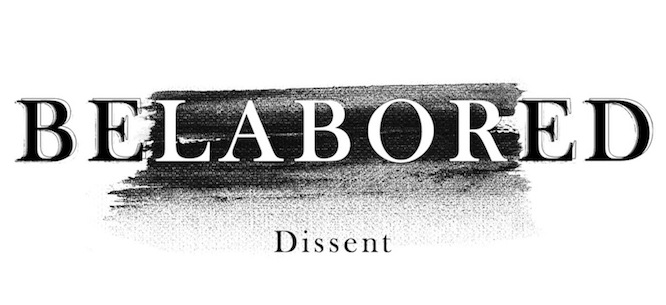 Podcast (belabored): Download
Subscribe to the Belabored RSS feed here. Subscribe and rate on iTunes here or on Stitcher here. Check out the full Belabored archive here. Tweet at @dissentmag with #belabored to share your thoughts, or join the conversation on Facebook. Belabored is produced by Natasha Lewis.
Next Tuesday is election day, and voters around the country will be deciding on candidates who will then decide whether they get a raise, get healthcare, or other job protections. While we at Belabored know that elections aren't everything, we also know there's a lot at stake for working people in races around the country.
Here in New York, the governor's race has been a source of unending drama; just this week, Democratic incumbent Andrew Cuomo indicated he'd like to break the "monopoly" public schools have in the state. Translation: the governor, who's gotten lots of money from charter schools and plenty of union support himself, wants to bust unions. But there's a teacher union activist on the ballot for statewide office next week, too: Brian Jones, a former New York City teacher running for Lieutenant Governor on the Green Party ticket. Brian joins us in studio to talk about why education is a flashpoint issue for this governor's race, what he would do in office, and why labor shouldn't hitch itself too tightly to the Democratic party.
We also talk about strikes and protests among teachers, Uber drivers and taxi drivers, and Walmart workers' latest actions, and what nurses and care workers are doing about the Ebola situation.
News
Michelle: Do You Realize How Dangerous It Is to Drive a Taxi? (The Nation)
Waukegan Board Member "Truly Sorry" For Losing Temper (NBC Chicago)
Waukegan Teachers Approve New Contract, Back in Classrooms Monday (NBC Chicago)
Ebola galvanizes workers battling to join unions, improve safety (Reuters)
Struggling workers take wage protest to upscale doorstep of Walmart heiress Alice Walton (The Guardian)
Walmart Workers Demand $15 Wage in Several Protests (The New York Times)
Michelle: Workers Bring $15 Hourly Wage Challenge to Walmart (The Nation)
Conversation:
Cuomo calls public school system a 'monopoly' he wants to bust (The Washington Post)
Argh, I Wish I'd Written That!
Michelle: David Castillo and William Egginton, Dreamboat Vampires and Zombie Capitalists (New York Times)
Sarah: Adrian Chen, The Laborers Who Keep Dick Pics and Beheadings Out of Your Facebook Feed (Wired)