This week, Belabored talks to Catherine Ruckelshaus, General Counsel of the National Employment Law Project, about the NLRB's McDonald's ruling, and what it means for workers facing the "Who's the Boss" problem.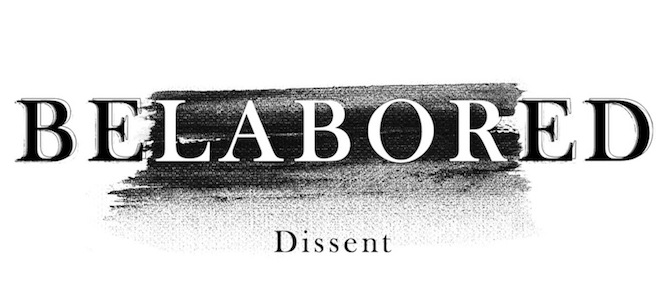 Podcast (belabored): Download
Subscribe to the Belabored RSS feed here. Subscribe and rate on iTunes here or on Stitcher here. Check out the full Belabored archive here. Tweet at @dissentmag with #belabored to share your thoughts, or join the conversation on Facebook. Belabored is produced by Natasha Lewis.
Since the first strikes hit New York City, fast-food workers have been saying that the big corporations that dominate their industry were ultimately responsible for their working conditions. In other words, it wasn't a coincidence that McDonald's employees from Chicago to St. Louis, Philadelphia to Seattle have the same low wages and complain of the same unfair labor practices. Now, the general counsel at the National Labor Relations Board has ruled that McDonald's can be held responsible as a "joint employer" of those workers across the country alongside its franchisees.
What does this mean for the fast food movement, for other workers who face the "Who's the Boss" problem that we've talked about so often on this podcast? We hear from a worker who has faced this problem, and we ask Catherine Ruckelshaus, general counsel and program director at the National Employment Law Project, who has extensively researched the issue of outsourced labor. 
We also look into the issue of vacation equality, of food insecurity among food service workers, and bring you the story of a surprising union victory among charter school teachers. And of course, we address President Obama's latest worker-related executive order on federally-contracted workers. In "Argh," we bring you some more news about Hobby Lobby and on labor's actions in solidarity with Gaza.
News
Americans petition White House for paid vacation as Congress takes a break (The Guardian)
WhiteHouse.gov vacation petition
Michelle: Nearly 1 in 3 Restaurant Workers Suffers from Food Insecurity (The Nation)
Charter School Teachers Turn to Union For Help (telegram.com)
Executive Order Will Make It Harder For Federal Contractors To Violate Workers' Rights (ThinkProgress)
Michelle: When Federal Contracts Turn Into Corporate Welfare (In These Times)
Conversation with Catherine Ruckelshaus:
Richard Eiker, McDonald's Employee
Catherine Ruckelshaus, General Counsel & Program Director of the National Employment Law Project
WHO'S THE BOSS: Restoring Accountability for Labor Standards in Outsourced Work (NELP)
Michelle: This Ruling Just Gave Workers a Big Boost in Their Fight Against McDonald's (The Nation)
The NLRB-McDonald's ruling could be the beginning of a franchise war (Los Angeles Times)
McDonald's franchisee says the company told her "just pay your employees less" (Washington Post)
WHATEVER IT TAKES (Low Pay Is Not Ok)
Argh, I Wish I'd Written That!
Michelle: Labor for Palestine Statement
Sarah: Sofia Resnick, Hobby Lobby Allegedly Fired Employee Due to Pregnancy (RH Reality Check)