This week on Belabored: a message from departing co-host Josh Eidelson and a roundup of labor news from New York to Bangladesh. Then, Sarah Jaffe interviews longtime organizer and union strategist Stephen Lerner about fighting Wall Street, organizing around debt, and the recent fast food strikes.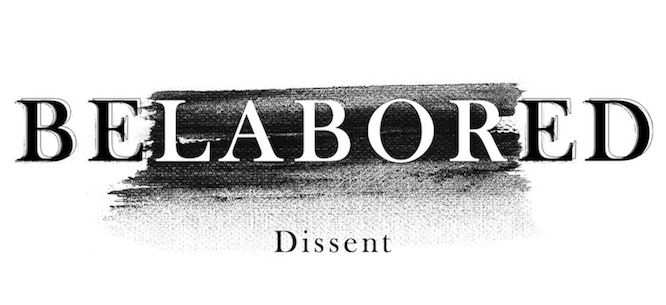 A Note from the Editors:
Today, we're posting our twenty-fourth episode of Belabored, Dissent's labor podcast hosted by Sarah Jaffe and Josh Eidelson. Launched in April, Belabored has quickly become vital for journalists and activists. In the words of one NEA activist, "Belabored should be on every union organizer, troublemaker, and general miscreant's weekly to-do list. The isolation of the organizer's work can be fierce at times…it is nice to be able to hear about what else is happening around the country and around the world." Or in the words of the Washington Post's James Downie, "Belabored is a must-listen for me."
Belabored is now syndicated on radio stations across the country. The show has featured guests like CTU President Karen Lewis, the Nation's Lee Fang, and the BBC's Paul Mason. Belabored provides the best curated labor roundup anywhere. We're grateful to Belabored's listeners for participating via Twitter every week with tips and requests. Visit the whole Belabored archive here.
This week we have an announcement: Josh Eidelson will be stepping down as co-host of Belabored to take a full-time position at Salon.com. We encourage everyone to read his reporting here, and wish him luck in the work ahead! In the next few weeks, we'll be inviting guest hosts to join us at Belabored.  We're excited to introduce you to some of the very journalists whose work has been featured here.
---
Podcast (belabored): Download
Subscribe to the Belabored RSS feed here. Subscribe and rate on iTunes here. Tweet at @dissentmag with #belabored to share your thoughts, or join the conversation on Facebook. Belabored is produced by Natasha Lewis.
On Episode 24 of Belabored, we have a message from Josh to our listeners as he departs as our weekly co-host. Sarah brings you news from New York City to Bangladesh, and then is joined by longtime organizer and architect of the Justice for Janitors campaign, Stephen Lerner. Lerner makes the case that student debt is a labor issue, talks about moving from taking on service employers to taking on Wall Street, and offers his thoughts on the fast food strikes. And we have a special "Argh!" from Sarah's longtime mentor.
Links for Those Following Along at Home:
Sarah on the Pregnant Workers Fairness Act in New York City
Michelle Chen on Bangladeshi worker protests
One hundred factories closed as a result of worker protests in Bangladesh
Retailers have mixed feelings about making conditions better in Bangladesh
Stephen Lerner: 5 ways to break the big banks' death grip on the economy
Stephen Lerner on "a new insurgency" in New Labor Forum in 2011
Sarah on student debt at AlterNet
Tressie McMillan Cottom's Counter Narrative column on higher education at Slate
"Is Fight for 15 for Real?" A discussion hosted by Micah Uetricht at In These Times

The Piece Sarah Wishes She'd Written:
Laura Flanders, Domestic Workers Aren't Members of the Family