COVID-19 continues to wreak havoc on the economy. Mike Konczal of the Roosevelt Institute joins us to discuss the disappointing relief bill that was signed into law today.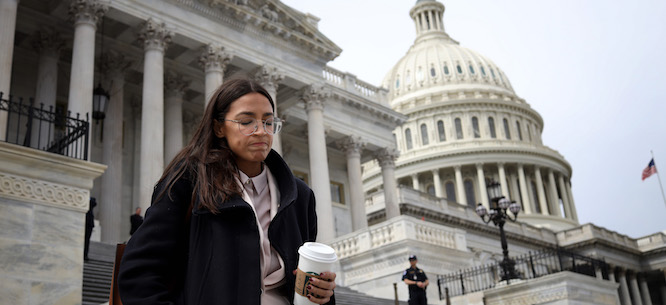 Subscribe to the Belabored RSS feed here. Subscribe and rate on iTunes here or on Stitcher here. Check out the full Belabored archive here. Tweet at @dissentmag with #belabored to share your thoughts, or join the conversation on Facebook. Belabored is produced by Natasha Lewis.
COVID-19 continues to wreak havoc on the economy, push the healthcare system to a breaking point, and leave millions of workers jobless. Today President Trump signed into law a $2.2 trillion stimulus bill in response to the economic crisis, but it is loaded with giveaways to big business and falls woefully short of what communities need. We are joined by Mike Konczal of the Roosevelt Institute to discuss the highs and lows of the pandemic package, and what the government could do to protect the most vulnerable while addressing endemic inequality.  
In other news, we talk to workers who are struggling to cope with the metastasizing public health crisis in the rideshare sector and auto industry, the Amazon supply chain and healthcare system. With recommended reading on healthcare workers who dread going to work, and supermarkets spiraling into logistical breakdown.
This week's show was supported by our monthly sustaining members. If you think our work is worth supporting, please consider becoming a member today. If you're interested in advertising on the show, please email ads@dissentmagazine.org. And as always, if you have any questions, comments, or tips, email us at belabored@dissentmagazine.org.

News:
Sarah: 'Horror Story After Horror Story': A Frontline Nurse Discusses the Crisis (The Nation)
Rideshare Drivers United Crisis Response (Rideshare Drivers United)
Drivers Say Uber and Lyft Are Blocking Unemployment Pay (New York Times)
Ford building ventilators with UAW Ford partnering with GE, 3M to build ventilators, respirators, face shields (Automotive News)
Ford, 3M, GE and the UAW to build respirators, ventilators and face shields for coronavirus fight (TechCrunch)
Amazon warehouses are getting hit with coronavirus cases (CNN)
Michelle: Belabored Stories: "I Have to Feed My Family" (Dissent)
Conversation:
Mike Konczal, Director of Progressive Thought at the Roosevelt Institute
Mike Konczal: Our Political System Is Hostile to Real Reform (Dissent)
Mike Konczal: A Forward-Thinking Policy Response to the Coronavirus Recession (Roosevelt Institute)
Argh, I Wish I'd Written That: 
Sarah: Craig Gent, When Logistics Run Out of Time (Novara)
Michelle: Thomas Kirsch, What Happens If Health-Care Workers Stop Showing Up? (The Atlantic)