As the coronavirus spreads across the world, we discuss what it means for workers in healthcare, the gig economy, and other frontline industries.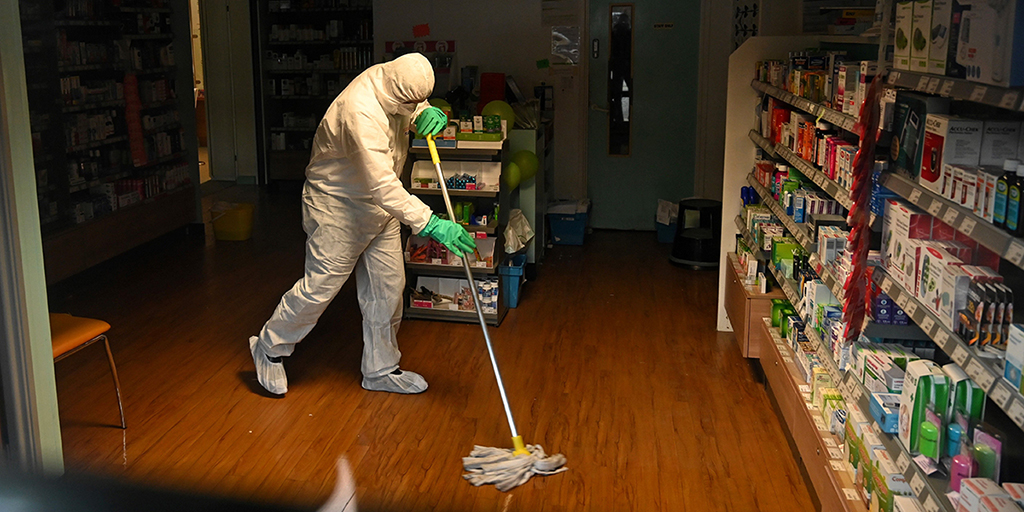 Subscribe to the Belabored RSS feed here. Subscribe and rate on iTunes here or on Stitcher here. Check out the full Belabored archive here. Tweet at @dissentmag with #belabored to share your thoughts, or join the conversation on Facebook. Belabored is produced by Natasha Lewis.
As the coronavirus pandemic spreads across the world and across the United States, as we are all told to practice "social distancing," we are reminded that the way we work has everything to do with how we interact as humans and how infections spread through society. In our return episode after our February break, we discuss the spread of coronavirus, what it's meant for healthcare workers, gig economy workers, the rich, and other frontline employees, what it says about the climate crisis, and more.We also hear from Debra L. Ness, President of the National Partnership for Women and Families, about the need for paid sick days.
And since labor hasn't stopped since the outbreak began, we also check in on the Saint Paul Federation of Educators strike and the ongoing graduate employees' cost-of-living battle that began at the University of California at Santa Cruz and has spread across the UC system. We hear too about the latest on nail salon workers, and the art of the sex workers' movement. For Argh, we look at what a basic income trial has meant to its participants, and the questions of organizing in a time of multiple apocalypses. 
This week's show was supported by our monthly sustaining members. If you think our work is worth supporting, please consider becoming a member today. If you're interested in advertising on the show, please email ads@dissentmagazine.org. And as always, if you have any questions, comments, or tips, email us at belabored@dissentmagazine.org.

News:
Michelle: The Nail Salon Industry is Rife with Exploitation and Abuse (Progressive)
New York Nail Salon Workers Association 
New York Healthy Nail Salons Coalition
Saint Paul Teachers Strike for Their Students' Mental Health (Labor Notes)
Sarah: How to Halt Labor's Slow Death (The New Republic)
UC graduate students threaten more strikes as movement grows (Los Angeles Times)
Become Unreasonable (Commune)
The Grassroots Wildcat Strike for a COLA and the Fight for a Democratic, Militant Union (Medium)
Support Fund for Striking Workers at UCSC! (GoFundMe)
Open Letter to the Wildcats of UCSD 
IG/Twitter/Venmo: @ucd4cola 
Conversation:
Michelle: Stopping the coronavirus requires health care access and paid sick leave. America's in trouble. (NBC News)
Coronavirus divides tech workers into the 'worthy' and 'unworthy' sick (The Guardian)
Stopping the coronavirus requires health care access and paid sick leave. America's in trouble. (NBC)
Inmates are manufacturing hand sanitizer to help fight coronavirus. But will they be allowed to use it? (The Washington Post)
Demands from Grassroots Organizers Concerning COVID-19 (Transformative Spaces)
Argh, I Wish I'd Written That: 
Michelle: Kelly Hayes, "What to Do When The World Is On Fire" (Truthout)
Sarah: Bryce Covert, "Can $500 A Month Change Your Life?" (The New Republic)