Two organizers discuss recent efforts to unionize nonprofit workers. Plus: an interview with Chicago teacher Kenzo Shibata about the first day on the picket line.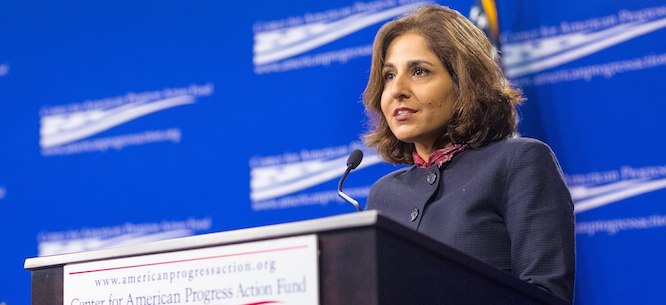 Subscribe to the Belabored RSS feed here. Subscribe and rate on iTunes here or on Stitcher here. Check out the full Belabored archive here. Tweet at @dissentmag with #belabored to share your thoughts, or join the conversation on Facebook. Belabored is produced by Natasha Lewis.
If you have ever been involved in any kind of campaign, social movement, labor group or volunteer project, you've interacted with the world of nonprofit organizations—the sector of the economy that purports to operate in service of a public-interest mission. The term nonprofit evokes a sense of charity and altruism. But at the end of the day, the nonprofit is also a workplace—one that often operates just like any profit-driven corporate enterprise, except maybe with lower pay and more thankless labor. We speak with Kayla Blado, president of the Nonprofit Professional Employees Union (NPEU), and Adam Simpson, a member of the newly formed union of the workers at the Democracy Collaborative, about why workers at nonprofits should all join unions and why they often don't. 
While the GM workers consider a tentative agreement, we check in with the Chicago teachers on strike. And we explore new efforts to organize workers in California's home childcare and marijuana industries, and a budding union at a green power company. With recommended reading on bargaining for the common good in Chicago, and Big Oil's plunder of native lands.
This week's show was supported by our monthly sustaining members. If you think our work is worth supporting, please consider becoming a member today. If you're interested in advertising on the show, please email ads@dissentmagazine.org. And as always, if you have any questions, comments, or tips, email us at belabored@dissentmagazine.org.

News:
Signs of Discord as U.A.W. Locals Consider G.M. Deal (New York Times)
GM-UAW deal calls for 9,000 jobs, $9,000 ratification bonus, e-truck at Detroit-Hamtramck (Detroit Free Press)
Why Are Chicago Teachers Striking Against Mayor Lori Lightfoot? They've Been "Lied To" Before. (In These Times)
Josh Eidelson and Sarah Jaffe: Belabored Podcast #1: "We Will Shut Down Your City," An Interview with Karen Lewis (Dissent)
The push to unionize cannabis workers, explained (Vox)
Michelle: "Hardhats vs. Hippies": How the Media Misrepresents the Debate Over the Green New Deal (In These Times)
Michelle: California's Home Day Care Workers Win the Right to Unionize (The Progressive)
Conversation:
Kayla Blado, President, NPEU, and Director of Media Relations at Economic Policy Institute
Adam Simpson, Program Associate, Democracy Collaborative 
Nonprofit Professional Employees Union
Kayla Blado: The Answer To Burnout At Work Isn't "Self-Care"—It's Unionizing (In These Times)
Nonprofit Workers Need Unions, Too (Jacobin)
Argh: 
Sarah: Rebecca Burns, What's at Stake in Chicago Teachers' Strike: Whether Unions Can Bargain for the Entire Working Class (In These Times)
Michelle: Nick Martin, The Connection Between Pipelines and Sexual Violence (New Republic)