How would the workplace be different if the workers owned it?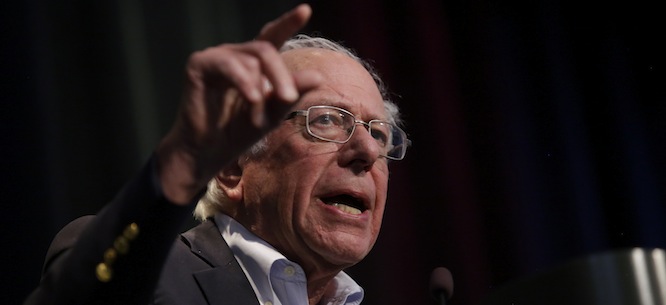 Subscribe to the Belabored RSS feed here. Subscribe and rate on iTunes here or on Stitcher here. Check out the full Belabored archive here. Tweet at @dissentmag with #belabored to share your thoughts, or join the conversation on Facebook. Belabored is produced by Natasha Lewis.
How would the workplace be different if the workers owned it? This question has been asked many times in many different ways over the centuries of capitalism, but it has once again moved to the center of political discussions with the rise of Jeremy Corbyn in the UK and Bernie Sanders in the United States. Today we're talking with one of the thinkers behind new policies designed to change the way businesses are owned and run, giving workers a say in the profits they create and the processes they work under. Mathew Lawrence is the director of Commonwealth, a new think tank, and he joins us to talk about why ownership models matter in this moment of crisis.
We also hear updates from the Harland and Wolff occupation and ICE's crackdown on workers who raise complaints in the workplace, and we look at Bernie Sanders's sweeping labor law reform proposals and Trump's crackdown on lower-income migrants. For Argh we consider why migrants pack our meat in the first place (spoiler alert: corporations like it that way) and consider the "birth strike."
This week's show was supported by our monthly sustaining members. If you think our work is worth supporting, please consider becoming a member today. If you're interested in advertising on the show, please email ads@dissentmagazine.org. And as always, if you have any questions, comments, or tips, email us at belabored@dissentmagazine.org.

News:
Michelle: Fearing Trump's New Crackdown, Immigrants Are Already Forgoing Food Stamps (In These Times)
Harland and Wolff Shipyard Should be Re-Nationalized, say Unions (Irish Examiner)
Undocumented Restaurant Worker Is Arrested by ICE During Deposition Against His Employer (WNYC)
Bernie Sanders Unveils Sweeping Labor Plan (Bloomberg)
The Workplace Democracy Plan (Bernie Sanders)
Kate Andrias: A Seat at the Table: Sectoral Bargaining for the Common Good (Dissent)
Conversation:
Mathew Lawrence, Commonwealth
Owning the Future: Toward the Democratic Economy (Commonwealth)
A Cross-Atlantic Plan to Break Capital's Control (Jacobin)
Argh: 
Michelle: Jenny Brown, Abortion is Our Right to Strike (Jacobin)
Sarah: Eric Schlosser, Why it's Immigrants who Pack Your Meat (Atlantic)