As Toys "R" Us shuts down, we talk with Carrie Gleason of the Fair Workweek Initiative about the future of retail—an industry that employs ten percent of working Americans.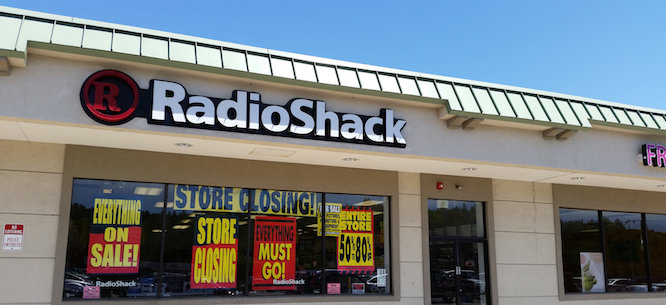 Subscribe to the Belabored RSS feed here. Subscribe and rate on iTunes here or on Stitcher here. Check out the full Belabored archive here. Tweet at @dissentmag with #belabored to share your thoughts, or join the conversation on Facebook. Belabored is produced by Natasha Lewis.
The news that Toys "R" Us stores around the country would be closing has resulted in another round of breathless "retail apocalypse" news stories that predict utter collapse for the industry—which employs ten percent of all working Americans. What's the real deal? What killed Toys "R" Us, and what does it mean for the people working there? How can they fight back? We talk with Carrie Gleason of the Center for Popular Democracy's Fair Workweek Initiative about retail jobs of yesterday, today, and tomorrow. 
We also check in on teacher uprisings with an update from Jersey City and more from the UK university strike, and updates as well from JetBlue flight attendants voting for a union and Disney workers' struggle for fair pay. For Argh, we follow up with yet more teacher strikes, this time in Puerto Rico, and threats to public-service loan forgiveness. 
Belabored will be at Labor Notes 2018! Come see our live recording and stop by our booth. More information on the Labor Notes site.

News
Jersey City teachers go on strike for the first time in 20 years (Think Progress)
Michelle: Are Disney Workers Having a Hard Time Making Ends Meet? (The Nation)
Thousands of JetBlue flight attendants to vote on joining Transport Workers Union (New York Daily News)
Sarah: Consider the Flight Attendant (New Republic)
#NoCapitulation: How one hashtag saved the UK university strike (Wired)

Conversation, with teachers Emily Comer, Jay O'Neal, and Leah Clay Stone
Carrie Gleason at the Center for Popular Democracy
Private Equity: Looting "R" Us (American Prospect)
Sarah: America's Massive Retail Workforce Is Tired of Being Ignored (Racked)
Sarah and Michelle: Belabored Podcast #130: Retail Warriors (Dissent)
Michelle: Retail Jobs Don't Have to Be Awful (The Nation)
Michelle: The Fight for $15 Is Starting to Fight for Fair Schedules (The Nation)

Argh, I Wish I'd Written That!
Sarah: Monique Dols, Puerto Rico teachers will strike for their schools (Socialist Worker)
Michelle: Raina Lipsitz, 'Sick With Worry': A GOP Bill to Eliminate the Public-Service Loan Forgiveness Threatens Social-Work Sector (The Nation)