Amelia Horgan's new book, Lost in Work: Escaping Capitalism, asks what work is, why it sucks, and what we can do to change it.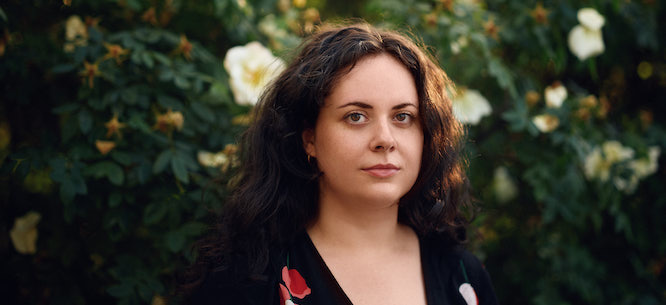 Subscribe to the Belabored RSS feed here. Support the podcast on Patreon. Subscribe and rate on iTunes, Stitcher, and Spotify. Tweet at @DissentMag with #Belabored to share your thoughts, or join the conversation on Facebook. Check out the full archive here. Belabored is produced by Colin Kinniburgh.
What is work, actually? The question is surprisingly hard to answer once you start to dig into it. But in order to challenge the conditions under which we work, it's worth actually thinking about why work is the way it is, and what makes it—for lack of a better word—suck. Amelia Horgan's new book Lost in Work: Escaping Capitalism looks at these questions and asks how we can rearrange work to better suit workers. She sat down with Belabored this week to talk about it.
We look at the NLRB ruling that the Bessemer Amazon workers can have a new union election, the ongoing nurses' strike at St. Vincent Hospital, and the questions surrounding pandemic unemployment expansion with Andy Stettner of The Century Foundation. We also remember Richard Trumka, the president of the AFL-CIO, who we lost last week age seventy-two. For Argh, we consider the Activision Blizzard workers walkout, and the working-class gaze of the Ashcan School.
Thank you for listening to our 228th episode! If you like the show, you can support us on Patreon with a monthly contribution, at the level that best suits you.
If you're interested in advertising on the show, please email ads@dissentmagazine.org. And as always, if you have any questions, comments, or tips, email us at belabored@dissentmagazine.org
News
Alina Selyukh, Amazon Warehouse Workers In Alabama May Get To Vote Again On Union, NPR
Jennifer Liu, Could pandemic unemployment be extended beyond Labor Day? What experts are saying, CNBC
Andrew Stettner, 7.5 Million Workers Face Devastating Unemployment Benefits Cliff This Labor Day, The Century Foundation
C.M. Lewis, Richard Trumka's legacy will be the AFL-CIO's future, Strikewave
John H. Richardson, Richard Trumka Knows Exactly What He's After, Esquire (2011)
Marin Wolf, Tenet Healthcare CEO to Step Aside, Dallas Morning News
Michelle Williams, Massachusetts Nurses Association calls Saint Vincent Hospital's final offer to resolve Worcester strike an 'unsatisfactory ultimatum', MassLive
Conversation
Amelia Horgan, Lost in Work: Escaping Capitalism, Pluto Books
Amelia Horgan, The politics of everyday life: rest, New Statesman
Amelia Horgan, Sarah Jaffe, Lois McCallum of Sheffield Needs a Pay Rise and Tam Wilson of BetterThanZero discuss organizing
Argh, I wish I'd written that!
Sarah:  Cecilia D'Anastasio, Activision Blizzard Employees Walk Out After Allegations of Rampant Sexism, Wired
Michelle: Billy Anania, The Ashcan School Painted the American Working Class, Jacobin