Belabored co-host Sarah Jaffe talks about her new book, Work Won't Love You Back.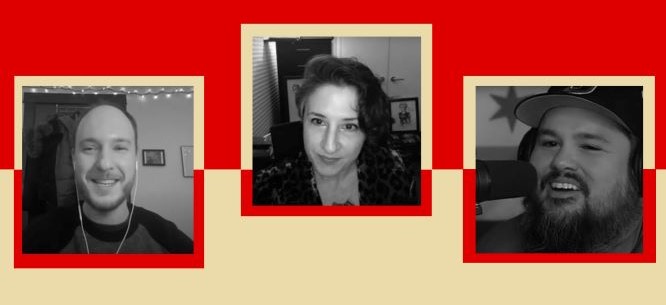 Subscribe to the Belabored RSS feed here. Support the podcast on Patreon. Subscribe and rate on iTunes, Stitcher, and Spotify. Tweet at @DissentMag with #Belabored to share your thoughts, or join the conversation on Facebook. Check out the full archive here. Belabored is produced by Colin Kinniburgh.
Belabored co-host Sarah Jaffe has a new book out! Work Won't Love You Back: How Devotion to Our Jobs Leaves Us Exploited, Exhausted and Alone is about how loving your job is a scam designed to get you to work harder for less money and in worse conditions. It covers the work—and organizing—of a variety of workers in fields from domestic work to teaching to nonprofits to academia to art, sports, and tech. This week, for our 215th episode, we bring you an excerpt from an event hosted by Pilsen Community Books in Chicago, which featured friends of the show Micah Uetricht of Jacobin and Kenzo Shibata of the Chicago Teachers Union. In addition to the book, we discussed what loving your job has to do with the expectation that teachers in Chicago and elsewhere will march back into the classroom and expose themselves and their students and their families to COVID in order to keep capital accumulation going. 
In other news, we look at oppression and corporate malfeasance at Amazon, a boost for working parents through child tax credits, the inspiring victory of the essential workers' strike at Hunt's Point, and a breakthrough for New York's street food vendors. With recommended reading on the warped meaning of "essential worker", and the stock market insurgency of Gamestop.
We are now on Patreon! You can sign up to support us with a monthly contribution, at the level that best suits you.
If you're interested in advertising on the show, please email ads@dissentmagazine.org. And as always, if you have any questions, comments, or tips, email us at belabored@dissentmagazine.org
News
Why the Hunts Point Strike Was a Win for Labor Activists (Grubstreet)
The Essential Worker Strike Wave (New Republic)
Amazon using AI-equipped cameras in delivery vans (CNBC)
Amazon To Pay $61.7 Million to Settle FTC Charges It Withheld Some Customer Tips from Amazon Flex Drivers (FTC)
Amazon intensifies 'severe' effort to discourage first-ever US warehouse union (Guardian)
$20,000 for a Permit? New York May Finally Offer Vendors Some Relief (New York Times)
Child tax credit in Biden stimulus package gets drafted by Democrats (Washington Post)
Conversation
Work Won't Love You Back – How Devotion to Our Jobs Keeps Us Exploited, Exhausted, and Alone by Sarah Jaffe
An open letter to parents from the Chicago Teachers Union
Sarah Jaffe, Kenzo Shibata and Micah Uetricht at Pilsen Community Books (YouTube)
Argh, I wish I'd written that!
Michelle: Sarah Lazare, The "Essential Worker" Swindle (In These Times)
Sarah: Grace Blakeley, The Mutiny of the Mini-Capitalists (Tribune)