Rebecca Dixon, Bill Fletcher Jr., and Jane McAlevey look back on 2020, a tumultuous year for workers.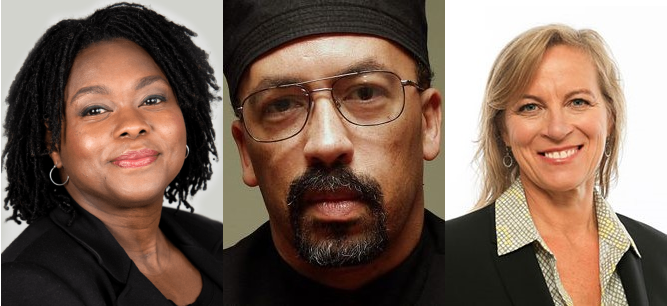 Subscribe to the Belabored RSS feed here. Support the podcast on Patreon. Subscribe and rate on iTunes, Stitcher, and Spotify. Tweet at @DissentMag with #Belabored to share your thoughts, or join the conversation on Facebook. Check out the full archive here. Belabored is produced by Colin Kinniburgh.
This past Monday, we gathered our favorite thinkers on labor and unions for a live recording of our 212th episode. With the help of Jane McAlevey, Bill Fletcher Jr., and Rebecca Dixon, we looked back on 2020, a tumultuous year for workers.
Jane McAlevey is the Nation's strikes correspondent, an organizer, author, and scholar, and a senior policy fellow at the University of California at Berkeley's Labor Center. Her most recent  book, A Collective Bargain, Unions, Organizing & the Fight for Democracy, is out now from HarperCollins.
Bill Fletcher Jr. is the executive editor of www.globalafricanworker.com, the former president of TransAfrica Forum, and long-time writer and activist who has spent most of his adult life in the left and the trade union movement.
Rebecca Dixon is executive director of the National Employment Law Project (NELP).
We are now on Patreon! You can sign up to support us with a monthly contribution, at the level that best suits you.
If you're interested in advertising on the show, please email ads@dissentmagazine.org. And as always, if you have any questions, comments, or tips, email us at belabored@dissentmagazine.org
Further Reading
Learning to Strike and Win (Jacobin)
Organizing for Power (Rosa Luxemburg Stiftung)
The PRO Act Protects Worker Democracy, and That's Good for All of Us (NELP)
Will Biden Resuscitate the NLRB? (Labor Notes)
Michelle: Trump's National Labor Relations Board Is Sabotaging Its Own Mission (Nation)