Political economy researcher Riya Al-Sanah joins us from Haifa to talk about this week's historic general strike.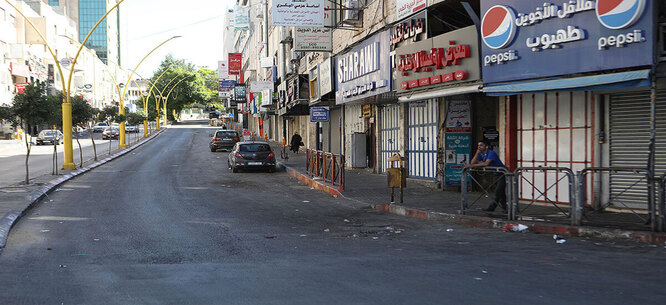 Subscribe to the Belabored RSS feed here. Support the podcast on Patreon. Subscribe and rate on iTunes, Stitcher, and Spotify. Tweet at @DissentMag with #Belabored to share your thoughts, or join the conversation on Facebook. Check out the full archive here. Belabored is produced by Colin Kinniburgh.
As the bombs continued to fall in Gaza this week, Palestinians across Israel, the West Bank, and Gaza came together for a historic general strike against occupation, state violence, and a regime that exploits their labor while denying them basic rights. The "general strike for dignity and hope" brought together workers in a wide variety of industries and working conditions; Ha'aretz reported that "only 150 of the 65,000 Palestinian construction workers [came] to work in Israel. This paralyzed building sites, causing losses estimated at 130 million shekels (nearly $40 million)." We spoke with Riya Al-Sanah, a researcher on political economy and the author of several reports on workers' rights and labor issues in Palestine, about the strike and what it felt like on the ground, trade unions in Palestine, and what it all means for the struggle going forward.
We also spoke with Veena Dubal on a potential "sectoral bargaining" deal with Uber and Lyft in New York, and heard an update from Marlena Pellegrino, one of the striking nurses from St. Vincent Hospital in Massachusetts, on the picket line for the eleventh straight week. We consider a new report on what causes wage suppression in the United States, and look at the Fight for $15 strike this week and the ongoing conversation about unemployment benefits. For Argh, we consider Amazon's dystopian new "AmaZen" wellness program and getting the profits out of care. 
We are now on Patreon! You can sign up to support us with a monthly contribution, at the level that best suits you.
If you're interested in advertising on the show, please email ads@dissentmagazine.org. And as always, if you have any questions, comments, or tips, email us at belabored@dissentmagazine.org