An interview with historian Erik Loomis about his new book, Out of Sight, on the labor and environmental catastrophes caused by our outsourcing of dirty jobs. Plus: the Mizzou football players, updates in the Fight for $15, and FedEx workers on strike.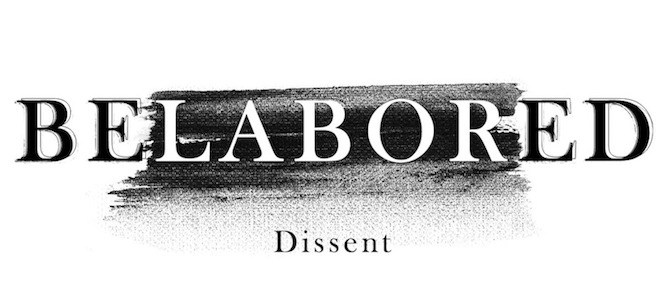 Podcast (belabored): Download
Subscribe to the Belabored RSS feed here. Subscribe and rate on iTunes here or on Stitcher here. Check out the full Belabored archive here. Tweet at @dissentmag with #belabored to share your thoughts, or join the conversation on Facebook. Belabored is produced by Natasha Lewis.
You might think the American worker has come a long way since the dreary days that inspired Upton Sinclair to write The Jungle—that the dirty, exploitative jobs of the Gilded Age were stamped out by modernization and regulation. But actually, those jobs have been shipped overseas, neatly hidden under the veneer of neoliberal globalization. Belabored brings you a conversation with historian Erik Loomis on his new book, Out of Sight (New Press, 2015), about how modern production processes have actually fueled corporate impunity and ecological destruction—and how the public can fight back for environmental and economic justice.
Plus news on the latest wave of Fight for $15 protests, City University of New York's labor uprising, the White House order to Ban the Box, and FedEx workers on strike. With recommended reading on Mizzou students rising, and a worker's death on the high seas.

News
CUNY Faculty Members Arrested After Staging Protest (New York Times)
Stephanie Luce Talks Civil Disobedience, Arrest at PSC Action (Murphy Institute)
Michelle: Almost Half of All American Workers Make Less Than $15 an Hour (The Nation)
Michelle: Childcare Workers Make 40% Less Than the Nationwide Median Wage (The Nation)
FedEx truck drivers based in Gardena threaten to strike through the holidays (Daily Breeze)
FedEx Settles Independent Contractor Mislabeling Case For $228 Million (Forbes)
Michelle: Why 'Banning the Box' Is Such a Big Deal for the Formerly Incarcerated (The Nation)

Conversation:
Erik Loomis, Assistant Professor of History at the University of Rhode Island and author of Out of Sight: The Long and Disturbing Story of Corporations Outsourcing Catastrophe
Erik Loomis on Lawyer's Guns & Money
Erik Loomis: Out of Sight: The Labor Abuses Behind What We Eat (Dissent)

Argh, I Wish I'd Written That!
Michelle: Ian Urbina, Tricked and Indebted on Land, Abused or Abandoned at Sea (New York Times)
Sarah: David Zirin, 3 Lessons From University of Missouri President Tim Wolfe's Resignation; Black Mizzou Football Players Are Going on Strike Over Campus Racism (The Nation)