Four short essays by Jeet Heer, Samuel Moyn, Jane McAlevey, and Mitchell Cohen.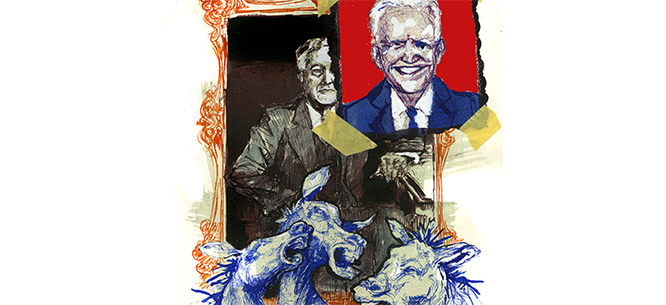 The Fate of the New Popular Front by Jeet Heer
"There is plenty of room for gauging the deficiencies of the existing Democratic Party and fighting to improve it."
The Ethics of Coalition-Building by Samuel Moyn
"Those who adopt entirely principled but unrealizable stances are recommending a purity only the privileged can afford. "
Labor Needs an Outside Strategy by Jane McAlevey
"Only worker power, exercised through collective strike actions and then rolling strike-ready mobilization into the voting booth, can make good on the promises of the Biden administration."
For a Liberal Socialism by Mitchell Cohen
"Today's novel New Deal coalition . . . offers the only plausible chance for progressive reforms."
Read more arguments in our summer issue.