Please join us in welcoming Kate Aronoff to the Dissent masthead!
Please join us in welcoming Kate Aronoff to Dissent's editorial board! We're thrilled for her to be joining the masthead. Read all of Kate's articles for Dissent here, and don't forget to help welcome her on Twitter. —The Editors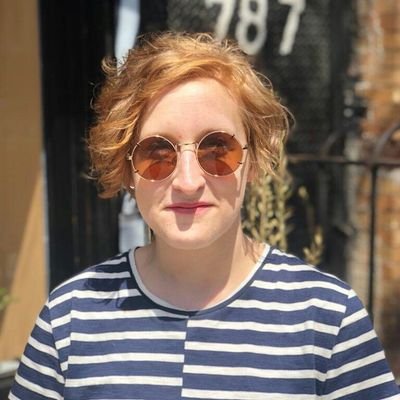 Kate Aronoff (@katearonoff) is a Brooklyn-based journalist whose writing on American politics and climate change has appeared in Harper's, the Guardian, the Nation, Rolling Stone, the New Republic, the American Prospect, Dissent, Jacobin, and the New York Times. She is a contributing writer to the Intercept, and just finished a two-year writing fellowship at In These Times. With Michael Kazin and Peter Dreier, she is the co-editor of a forthcoming anthology about democratic socialism in America (New Press, 2020) and is writing a book about climate politics, tentatively titled The New Denialism (Nation Books, 2020). She previously served as the Communications Coordinator for the New Economy Coalition and co-founded of the Fossil Fuel Divestment Student Network as an undergraduate at Swarthmore College. Kate is currently working toward a masters degree in Economics at John Jay College of Criminal Justice.

Selected clips:
Why the Democratic Socialists of America Won't Stop Growing (In These Times)
Bringing Power To The People: The Unlikely Case for Utility Populism (Dissent)

Thank God It's Monday (Dissent)