On his moral vision—and its limits.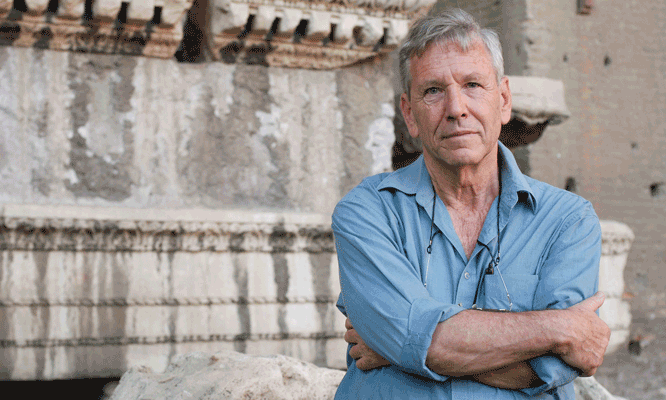 Amos Oz wrote that as a child he would imagine his own funeral. It would be a state funeral, with eulogies by politicians, "marble statues and songs of praise in my memory," he recalled in his 2002 memoir, A Tale of Love and Darkness. He was not far off the mark. Oz died in late December 2018 at the age of seventy-nine as one of Israel's most celebrated writers—perhaps its last "national" writer, for no other contemporary Israeli author has as insistently, or successfully, grafted their own biography onto the country's history. Oz did not die young as a hero on the battlefield as he had once fantasized, but as a different kind of warrior, arguing over Israel's national culture and political future. To many, his death signified that he, and his camp, had lost.

To those in his camp, Oz represented the romance of the kibbutz, the peace movement, Israel's enlightened face abroad. To those outside of it, he embodied the Ashkenazi, secular elite and its enormous condescension toward religious and Mizrahi Jews (of North African and Middle Eastern descent). To the right, he represented the kind of Zionism that always apologized to the world for doing what was necessary to survive. To the left, especially the left outside of Israel, he exemplified the kind of Zionism that justified whatever it did as necessary to survive and cried about this terrible necessity, as if tears were enough to expiate its crimes.

Aware of how he was seen, Oz cultivated his roles as ambassador—first of one Israel to the others, then of Israel to the West. He assumed these roles with a combination of agony and relish that can be felt across his work, but which is most perceptible in his nonfiction. In his collection of reported essays, In the Land of Israel (1983), for example, he traveled to ultra-Orthodox neighborhoods, the offices of a Palestinian newspaper in East Jerusalem, working-class Mizrahi districts in Beit Shemesh, and right-wing religious settlements in the West Bank, as much to argue as to listen. Intended as a set of snapshots of various "other Israels," it was also an attempt by Oz, acting as emissary of a waning Labor Zionism, to explain the dovish position, particularly to the ascendant settler right, on the eve of Israel's invasion of Lebanon.



Oz emerged on the Israeli literary scene as part of the kibbutz movement's vanguard. In the early 1960s, he positioned himself as an ardent defender of "kibbutz values," which appeared increasingly threatened by the demands of state-building, the growing power of commercial society, and cultural currents coming from abroad. As he proudly remembers in his memoir, he even challenged Prime Minister David Ben-Gurion in the pages of Davar, Labor Zionism's official organ, for abandoning the core ideal of fundamental human equality. (This idea was preached far more than practiced by the kibbutznikim when...
Online Only

For just $19.95 a year, get access to new issues and decades' worth of archives on our site.

Print + Online

For $29.95 a year, get new issues delivered to your door and access to our full online archives.
Already a subscriber? Log in: