Not every novel that concerns itself with the lives of women is a feminist novel.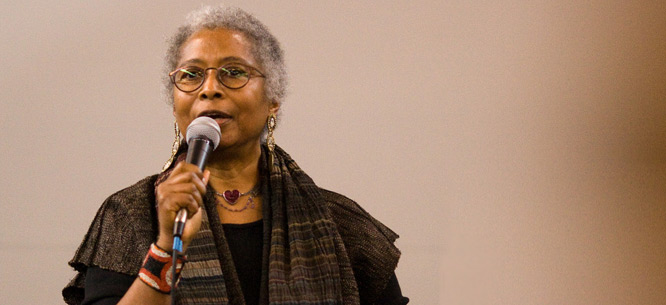 1
To understand the feminist novel we must first understand feminism. Or perhaps we must understand the nature of the novel. Or perhaps we must ask the questions, "What is feminism?" and "What is the novel?" Or perhaps, these questions are not at all relevant. The answers could never be wholly satisfying.
2
Feminism concerns the equality of women. When I say equality, I mean that women should be able to move through the world with the same ease as men. Women should be able to live in a society where their bodies are not legislated. They should be able to live their lives free from the threat of sexual violence. And when we consider the needs of women, it is imperative to also consider the other identities a woman inhabits. Feminism cannot merely be about gender; it must also be about equality in the fields of race and ethnicity, ability, sexuality, spirituality, class, and the many other markers of who we are.
3
A feminist novel, however, is not only about who we are; it must also be about how we live. It is a novel where the concerns of women and womanhood are the alpha and the omega of the narrative but it also deals explicitly with stories, with the lives of women. It is unlikely that there could ever be a consensus on what makes a novel a feminist novel because, let's be honest, there's little consensus about what makes a novel a novel. But many books do come to mind, including Toni Morrison's Beloved, Charlotte Perkins Gilman's The Yellow Wallpaper, Erica Jong's Fear of Flying, Jeanette Winterson's Oranges Are Not the Only Fruit, Margaret Atwood's The Handmaid's Tale, Suzanne Collins's The Hunger Games, and Tayari Jones's Silver Sparrow.
4
The challenge of the feminist novel is that a novel has to tell a compelling story. The feminist ambition cannot override the narrative ambition, or one has not written a novel.
5
Not every novel that concerns itself with the lives of women is a feminist novel. Fifty Shades of Grey is not a feminist novel.
6
A feminist novel, then, is one that not only deals explicitly with the stories and thereby the lives of women; it is also a novel that illuminates some aspect of the female condition and/or offers some kind of imperative for change and/or makes a bold or unapologetic political statement in the best interests of women.
7
If there is a quintessential feminist novel, it might be Alice Walker's Possessing the Secret of Joy. At the beginning of part two of Walker's novel, Tashi, the novel's protagonist, screams, "Can you bear to know what I have lost?" Hers is a difficult question because by the end of the novel, when we do know as much as we can know of what Tashi has lost, the truth is nearly impossible to bear. We cannot bear to know what she has lost.
When I first read Possessing the Secret of Joy I had recently graduated from high school and as a college freshman I thought I knew things about women and the burdens they bear. Possessing the Secret of Joy taught me the ways in which I knew nothing. I also came to the book after reading The Color Purple. I wanted more, because that's what Walker's prose does. Her writing creates a hunger for more about the lives of her women, about the circumstances she places those women in, and the journeys those women must make.
The beauty of Possessing the Secret of Joy is grounded in its complexity, and yet its strength and importance come from how it explicitly indicts the practice of female genital mutilation. Walker uses fiction to bring much-needed attention to an issue that continues to affect women throughout the world, without being overbearing or condescending, without apologizing for her conviction, without forgetting to tell a story.
Possessing the Secret of Joy also reveals the inescapable pull of the cultures we come from and the cultures we reach for. When Tashi speaks of Africa, she says, "My body had left. My soul had not," but when she tries to explain what an American looks like, she says, "An American looks like a wounded person whose wound is hidden from others, and sometimes from herself. An American looks like me."
A feminist novel explores what it means to not only be a woman, but to be a woman from a certain time and place. It explores the question of identity—the stories of who we are.
8
Throughout Walker's novel, we are shown how deeply a woman can experience the trauma of grief. Feminist novels often must deal with the experience of trauma and also of grief. Tashi recalls how she and her mother mourned the death of her sister Dura, who bled to death as a young girl after being circumcised. Tashi says, "I studied the white rinds of my mother's heels, and felt in my own heart the weight of Dura's death settling upon her spirit, like the groundnuts that bent her back. As she staggered under her load, I half expected her footprints, into which I was careful to step, to stain my own feet with tears and blood." Years later, she reflects when comparing her own life to that of her therapist, "Women who are not gelded have a different sound, I think. They can sound perky. A gelded woman can not." There is no escape, for Tashi, from what has been taken from her.
A feminist novel does not shy away from that which makes its protagonists or its readers uncomfortable. It can often be about what has been taken away from us—about the ways women often feel a sense of loss. A feminist novel is not afraid to make the reader hurt.
9
As the narrative weaves back and forth through time and across the perspectives of Tashi, her husband Adam, his lover Lisette, Tashi and Adam's son Benny, Adam and Lisette's son Pierre, Tashi's sister-in-law and best friend Olivia, and others, it becomes clear there is very little escape, for anyone, from the madness to which Tashi succumbs. In lesser ways, those who love Tashi most also bear her burden—her sense of loss—with her.
In the later part of the novel, Tashi is on trial for the murder of M'lissa, the woman who circumcised her as an adolescent. Parts of the novel are even told from M'Lissa's perspective, allowing us to see how she carries the burden of the circumcisions she performed, how M'Lissa herself was circumcised, how M'Lissa's mother tried to save her daughter and failed. When it comes to female genital mutilation, there are no easy answers. Women can be both complicit in and beholden to the practice because far too much is beyond their control.
At the very end of the novel, Tashi stands, ready to be executed by firing squad for a crime she did not commit. She deserves far better but she meets her fate with dignity and grace. Tashi is at peace, her madness finally held at bay as she finds a way to transcend what has been taken from her body. As they stand to watch the execution, Tashi's loved ones unfurl a banner and hold it stretched wide—"RESISTANCE IS THE SECRET OF JOY!"
A feminist novel, at its best, allows for hope and the possibility of a better world, even if that hope is shrouded in darkness.
10
I have written a novel that many have suggested is a feminist novel though that was not necessarily my intention. I wanted to tell a compelling story as fiercely as I could. I wanted to tell a story about how all too often, women pay the price for the decisions of men. My intention was to write a story about trauma and what it takes to recover from trauma and how a full recovery is often a futile hope.
In An Untamed State, Mireille Duval Jameson, a Haitian-American woman, is kidnapped and held for thirteen days while visiting her parents in Port au Prince, Haiti. During her captivity, Mireille's father refuses to pay the ransom because he fears losing the life he has made for himself. He fears that if he pays the kidnappers once, he will never stop paying. Meanwhile, the torments Mireille endures become so brutal that she is forced to become, in her own words, "no one" so that something of who she was might survive. When she is released, Mireille must find her way back to her husband and infant son and to the woman—wife and mother—she was before she was kidnapped. She must come to terms with her father's betrayal, and she must reconcile the Haiti she thought she knew with the Haiti she was thrown into when she was stolen from her life by a group of men.
I made a choice in writing An Untamed State. During her captivity, Mireille endures brutal sexual violence, and I wrote that violence explicitly. I made a deliberate, considered choice even though it was a difficult one to make. There is a fine line between explicitness and gratuitousness. But I did not want the violence to be stylized. I did not want the reader to feel anything but discomfort or horror as they bore witness to Mireille's experiences. I was both telling a story and making a political statement. I was, in retrospect, writing a feminist novel.
A feminist novel should reveal how the author and her characters have bled onto the page.
11
The dedication to An Untamed State reads, "For women the world over."
---
Roxane Gay is the author of An Untamed State, Bad Feminist and has published widely.
For more on Politics and the Novel, check out our Fall issue.